Jack Rose

Join date: Apr 2004
81

IQ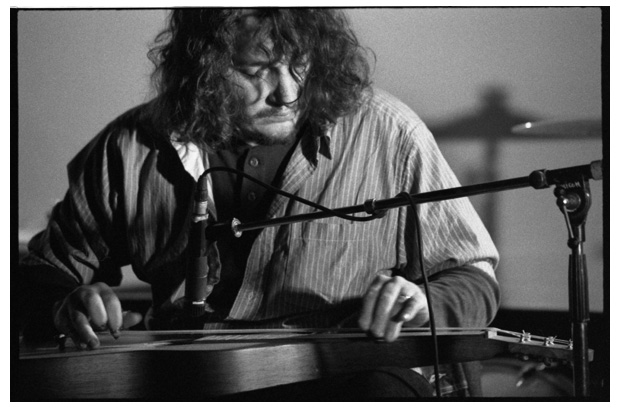 Absolutely phenomenal. Jack Rose carries on the American Primitive guitar style of John Fahey and the Tacoma Records gang (among others, Basho, Lang, Kottke, Follen, etc). His repetoire jumps between Old Time/Bluegrass standards - to lush, vamped, impressionistic instrumentals. With a wonderful tone, style, and sense of meter, I think Rose not only preserves this superb genre of guitar playing, but furthers it with his own ambition and imagination.
He's on tour right now. Pick up a copy of Kensington Blues.
What does everyone think?

Join date: Nov 2005
110

IQ
i saw him open for mogwai years back. wasn't too impressed, but was still a nice opener.

if i was more into his sort of thing, i'm sure i would have been blown away.