Bernard's Watch
Bernard's Watch was a English children's television program that had quite possible the best concept to a program ever. For those of you who don't know this television program - this is Bernard and his watch: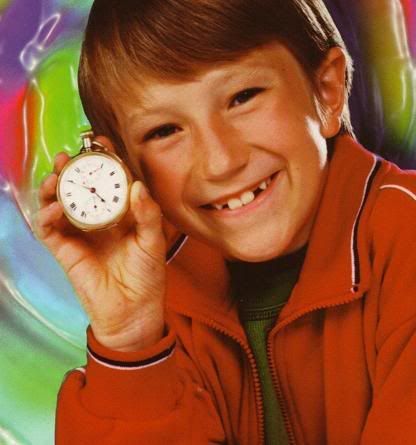 This magical watch watch allowed him to pause and resume time. Which I don't think he used to it's full potentional.
The Simpsons has also had a 'Treehouse of Horror' episode that featured Bernard's Watch called "Stop the World, I Wanna Goof Off", but Twentieth Century Fox has removed it from Youtube.
Does anyone remember this program? And what would you do if
you
had Bernard's Watch?
Last edited by kidsilcon at Nov 1, 2007,