what model of jackson is this guitar?
I really want to know how much it is worth and what model/year it is.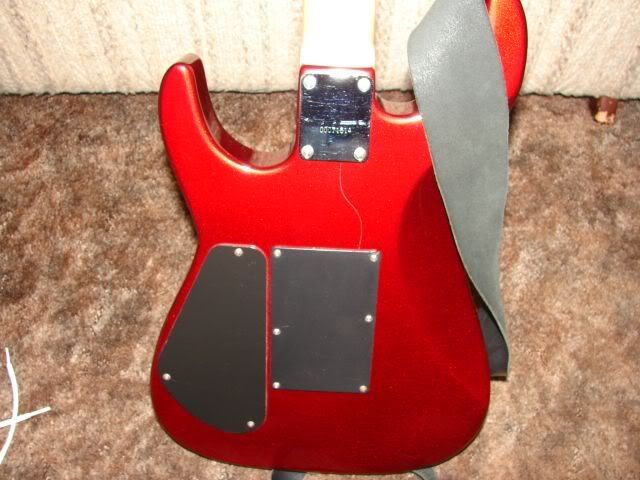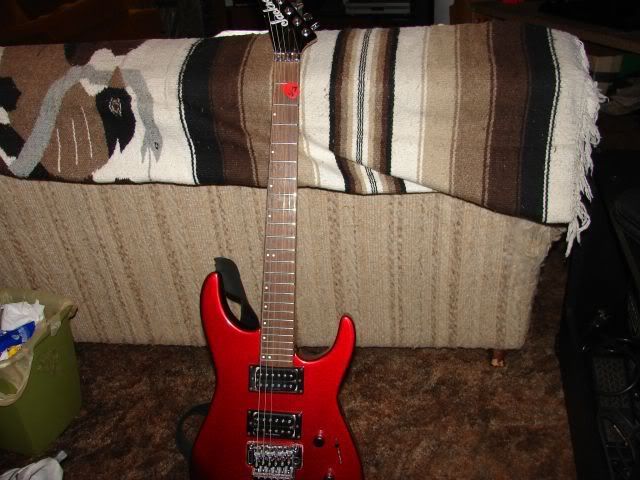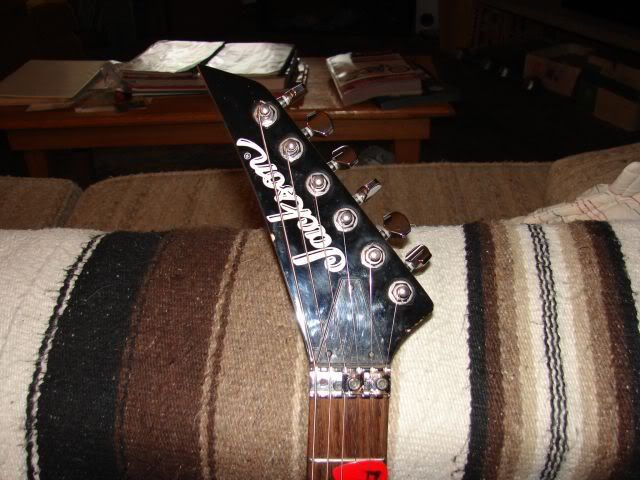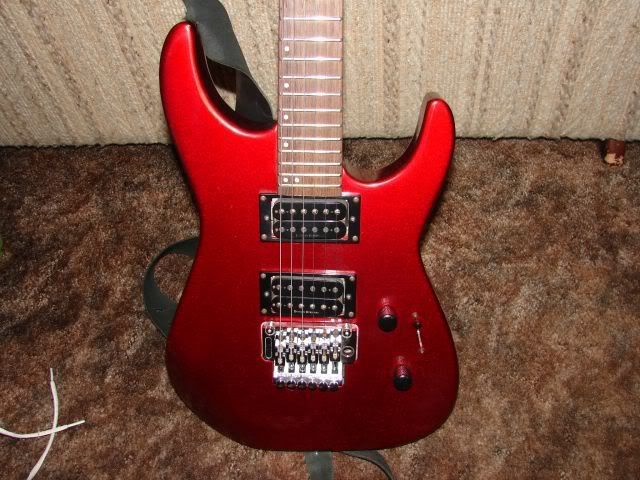 Join date: Aug 2007
130

IQ
send the serial # to jackson and have them find out i guess
What does it say on the pickups? Is there text on the pickups or am I just imagining it? O_O
it says duncan designed on the pickups.
heres some more specs
24 fret w/ dot inlays to the side (dunno what you would call that)
licensed floyd rose
bolt on neck
1 vol/1 tone
3 way selector
thats all i know

and i just sent jackson the vin number so hopefully soon i will know
iduncan designed
Ah that's what I thought it said. We're looking at a Jackson DX10D then (i'm pretty sure). Maybe an older model though - newer one has sharkfin inlays.
yea thats what i was thinkin, but i couldnt find any dx10d w/ the dot inlays
didnt they call them something else before 2004?
this has 24 frets, and dots to the side on the neck
so im pretty sure its not the js30