help, i have a problem posting my tab!
Hi to everyone!
I have got a problem.. i made a tab using the templates that U.G. suggest to use.
I wrote it all with Word, and now i wanted to submit it.. i selected it all, i made copy and paste..
BUT! The white space where you must submit your tab isn't really large, and everything i wrote went down automatically at the end of it..
What can i do?!?this makes uncorrect the corrispondance between the tab and some lyric i wrote..should i fix it? Or it will become normal when U.G. will post it?
sorry for my bad english and thanks to everyone that will answer!!

It'll become correct when posted on UG because the HTML page itself expands to fit your tab. Here's what you should do; Submit the tab, Post back and tell me the name of the tablature and I'll post a screenshot of what It'll look like. Deal?
Last edited by Seth Shadows at Nov 9, 2007,
ok thank you very much!!

i submitted it! The Band name it's Vanilla Sky and the song name is Umbrella!
No, We thank YOU for your contribution to Ultimate-Guitar.com!
We greatly appreciate your efforts.
Here's a screenshot of your tablature.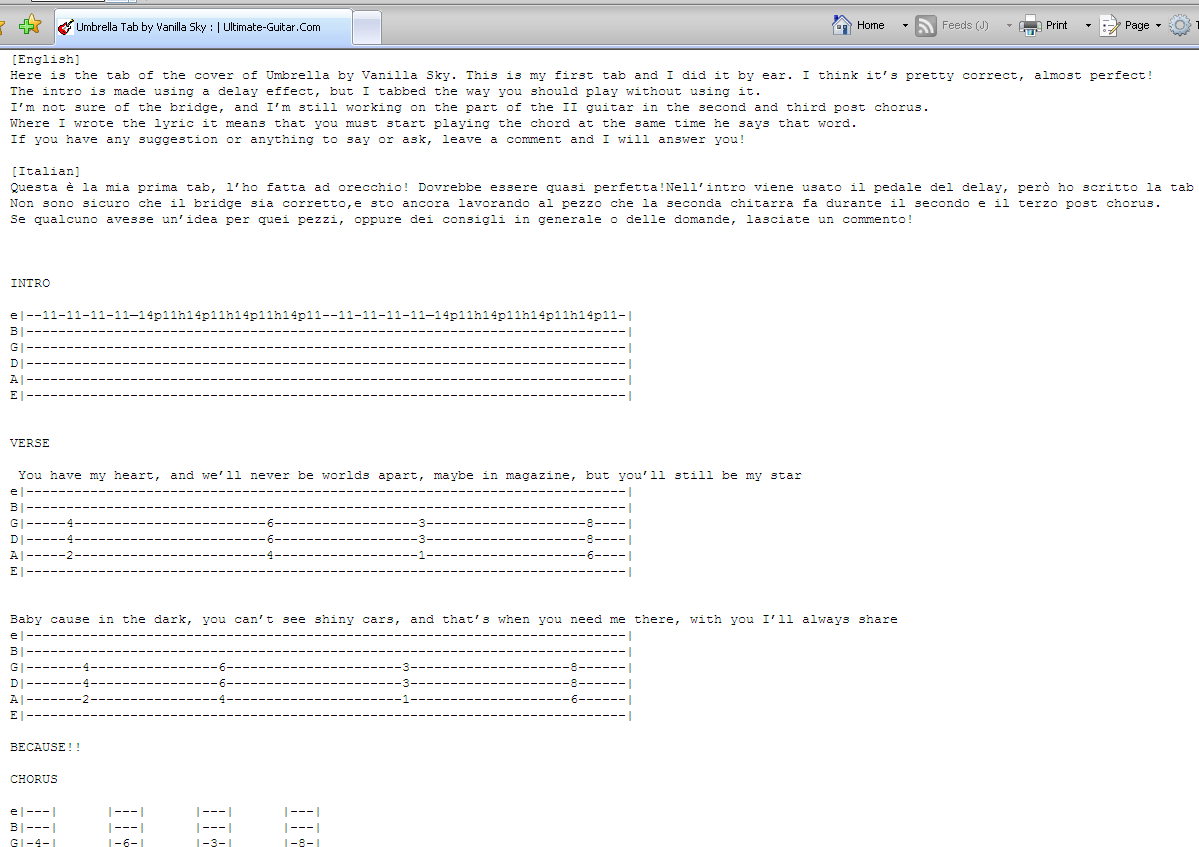 Chances are, It'll be up tomorrow. Thanks again!
Thank you very much!!
But there's stilla problem..

i wrote the parts of lyric smaller than that,to match the corrispondence between words and chords..but in that screen they are larger! why?

well,that parts it's easy and people can still understand it,i put that just to be more careful..
Should i submit it again without the lyric?
Or have you got another solution??Thank again for your help

Well, It looks fine to me to be honest. But if you think its better without the lyrics then it's your call =P
ok

thank you very much again and again

Now i'm going to make other tabs and post them soon!
Cya!!!