New Headphones?

Join date: May 2004
75

IQ
With snowboarding season right around the corner, my little Sonys had to die out on me; so now I'm up for recommendations.
My last set were
these.
I'd like them to be pretty good quality. Price isn't an issue, but nothing extravagently expensive. Also, no Skullcandy.

Join date: Mar 2007
10

IQ

Join date: Jun 2007
190

IQ
I actually like some of the Skullcandy products. To be honest, I have a set of like fifteen dollar Phillips heaphones from BestBuy. They work for me, and they are in-ear's.
I am in a similar boat. Also, Skullcandy are garbage. I bought a pair of the smokin buds to replace the stock ipod headphones and the stock one have a better frequency response. They are also way too expensive, stay away!

Join date: Dec 2006
61

IQ
Sennheiser or Audio-Technica. I have a pair of ATH-A500 cans from A-T and they are simply AMAZING. Every song is an eargasm of instrumental sound.
/fanboy
Hold on, I'll try and get up pics.
EDIT: Here they are. $90 from
AudioCubes
.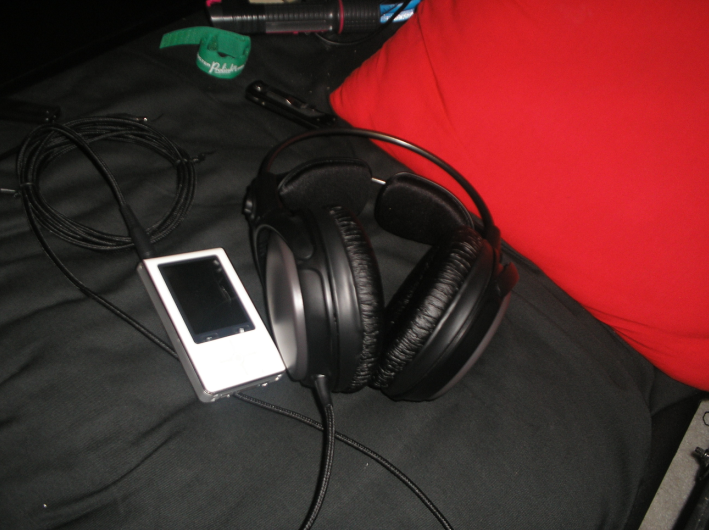 And this is how they would look around one's head.
Last edited by FireandFlames at Nov 11, 2007,

Join date: Mar 2007
10

IQ
Skullcandy is horrible. I have a pair of in-ear buds and they stink up the place like a smelly ol' fart.
no. the best headphones are the $15 sonys from best buy. theyre white/grey, green/yellow, blue or pink. you cant miss them. IMO the best sound quality for in ear headphones. plus they dont fall out