Help with indentifying guitar

Join date: Dec 2006
81

IQ
My friend has an unnamed guitar (no name on headstock or screwplate) that appears to be a Fender Strat. I checked all over it and no serial number. So UG, I need your help identifying this mysterious guitar.
Pics: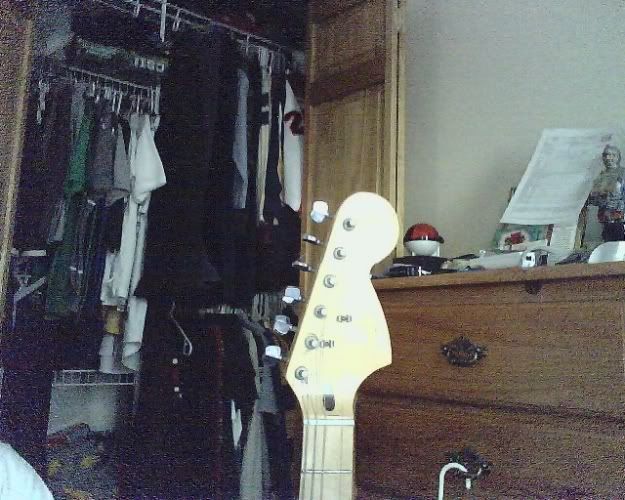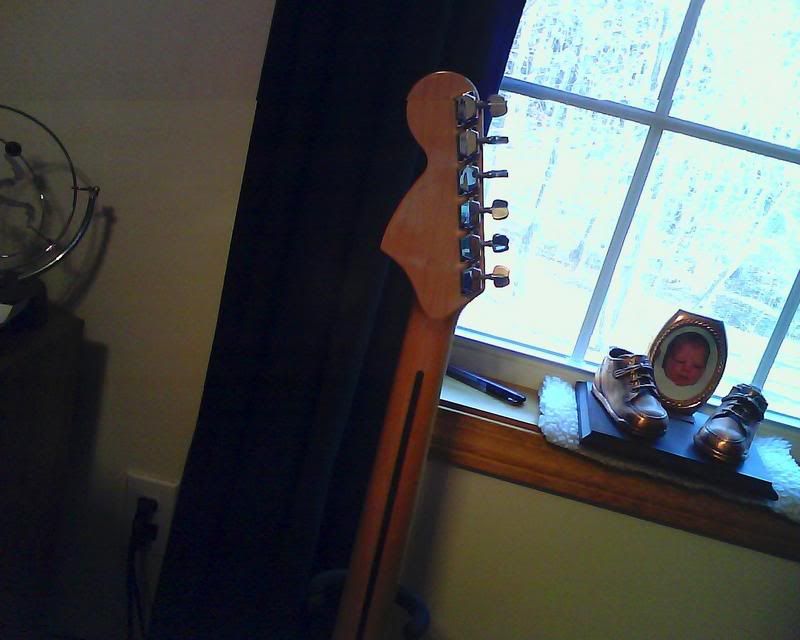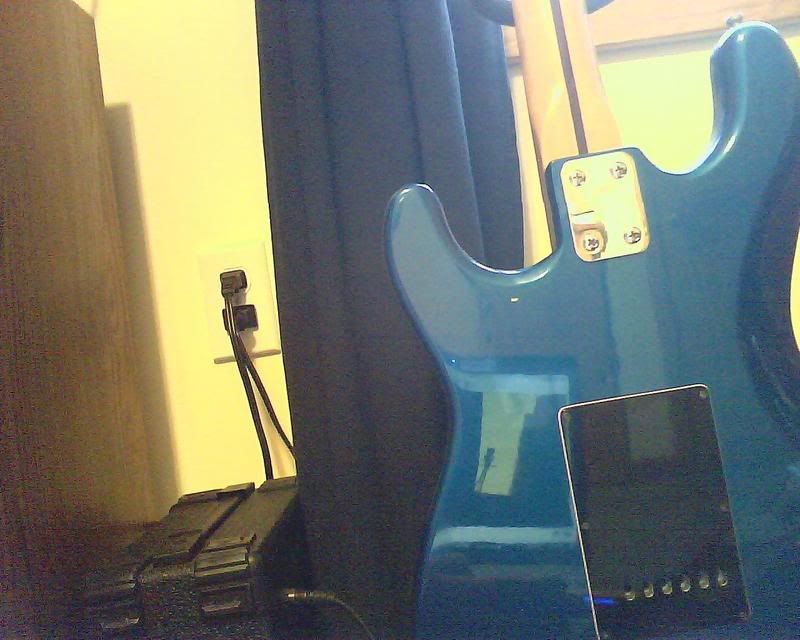 Looks like a fender strat there bud
love the poke ball in the back ground!
Looks to me like an aria knockoff strat or somethign similiar
I doubt its a real strat simply because noone is going to replace all the identification on the guitar or get rid of it.

Join date: Nov 2007
10

IQ
Its a knockoff. lol at the harry potter books.
Its a pretty good copy. same 6 screw trem, very similar neck. But it probably isnt a Fender, it might be an old Squier or Aria.
Its a knockoff start, simply because a Fender has identification on the headstock and on the screwplate, so unless there are obvious signs that they have been removed, I'd say its a bog standard strat copy.

Join date: Dec 2005
10

IQ
Could be a Fender Strat, with an unnamed replacement headstock.
Could be a Fender Strat, with an unnamed replacement headstock.
Doubt they'd replace the neck-plate too.
It's a Squier with the name and serial number sanded off. You can tell because of the oversized 70's headstock, and the backplate has individual holes for the strings rather than just an open rectangle like Fenders.

Edit: Actually, looking at the tuners...It's probably a knockoff.
thats looking like a squire affinity, but then the walnut/mahogany whatever support is different, i know those are squier-cheapo tuners because the same ones come on squires, i have 2 of them, but those tuners were replaced.
could just be an old hand made guitar... where did your friend pick up this guitar? if it was in a retailers, fair enought, its probably a knock off. But if it was bought in a car boot sale (or a "lawn" sale, whatever) it could be an old handmade guitar, which is unlikely, but unless the headstock shows signs of forced removal of the logo, then i think its your best bet