Rebuilding a Squier Strat (not like thats ever been done before)
Ok, well I have to do a senior project to graduate, and Im choosing to rebuild a Squier Strat that my friend gave me. Anyway, Im doing all the repairs and replacements at a local music store, so their helping me a little bit by teaching me how things go where, and the techniques, as well as letting me use them to order parts. So far, what I have planned is:
HH setup with a Dimarzio Tone Zone in the Bridge and an Air Norton in the neck
chrome Diamond Plate pickguard
single volume knob
killswitch
coil tap for the neck pickup
block off the trem
paint it flat black with some kind of design on it
Heres some questions that I have that the people at the store arent 100% clear on.
To do this I have to rout out the pickup cavity so the neck can fit a humbucker, strip the wood, and repaint it. also, I dont really like the stock Squier neck. I was wondering if I got a 24 fret neck with the same scale lengh, would it fit on the guitar? or would the extra overhang go too close to the neck pickup? Lastly, I cant think of any paint ideas to go with the guitar because of the diamond plate pickguard, but I want to do something maybe with airbrushing. Can someone think of any cool ideas? Also, the laquer that is on the guitar is insanely thick, and it would be a bitch to sand it all down. I was wondering if anybody that had any previous experience with rebuilding/painting one of these that used any method other than sanding, suck as a paint thinner or stripper that could tell me what kind would work on the clear coat?
Anyway, heres some pictures of my little progress that Ive made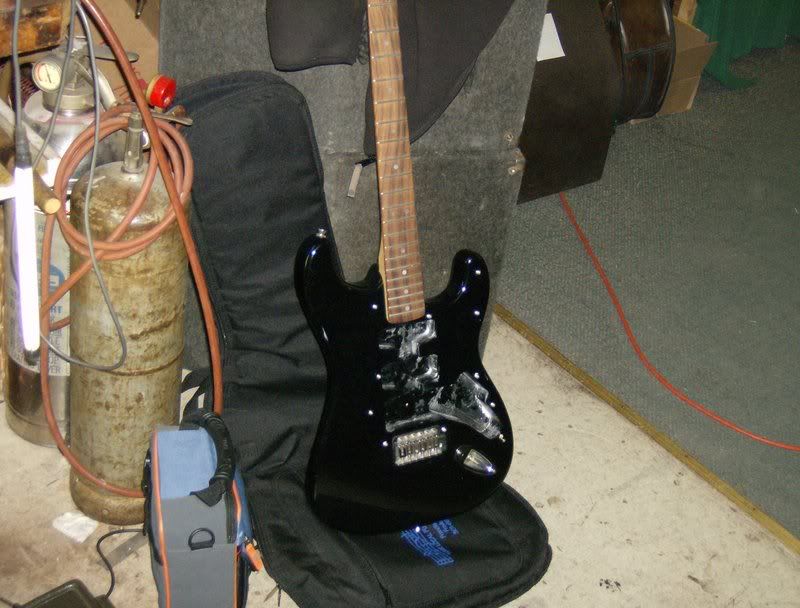 The guitar with all the electronics out of it. At the moment, it also doesnt have a bridge or input jack, and the neck is detached.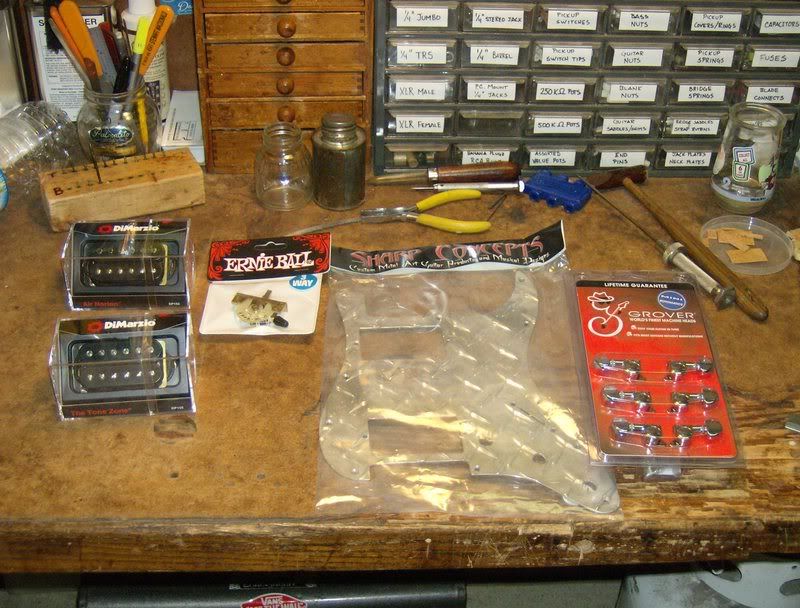 These are some of the parts that I need to do this. I have everything but 2 toggle switches for the killswitch and coil split, and I need to return the tuners, because they gave me 3+3 instead of inline tuners.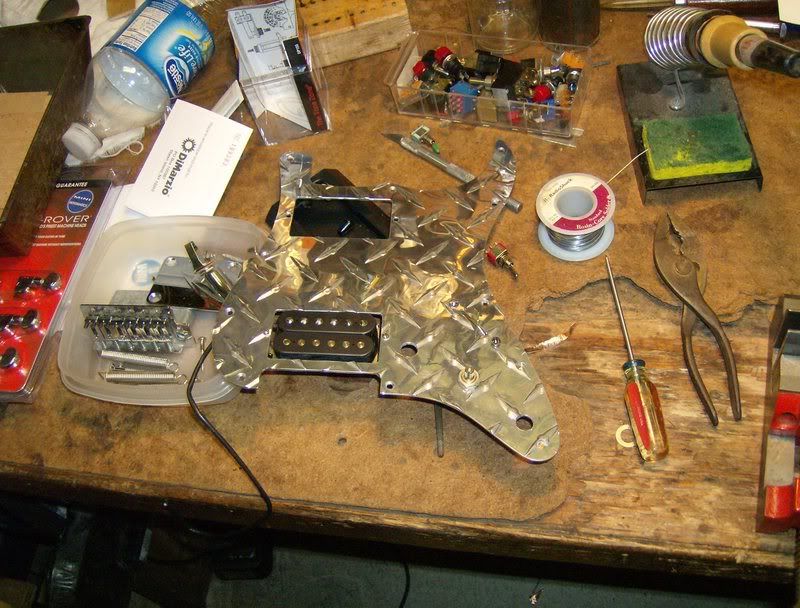 The Tone Zone mounted into the pickguard. Also, the volume pot is in. Im putting it in the second hole because when I palm mute normally with my strat, I tend to bump the volume knob turning it down a little.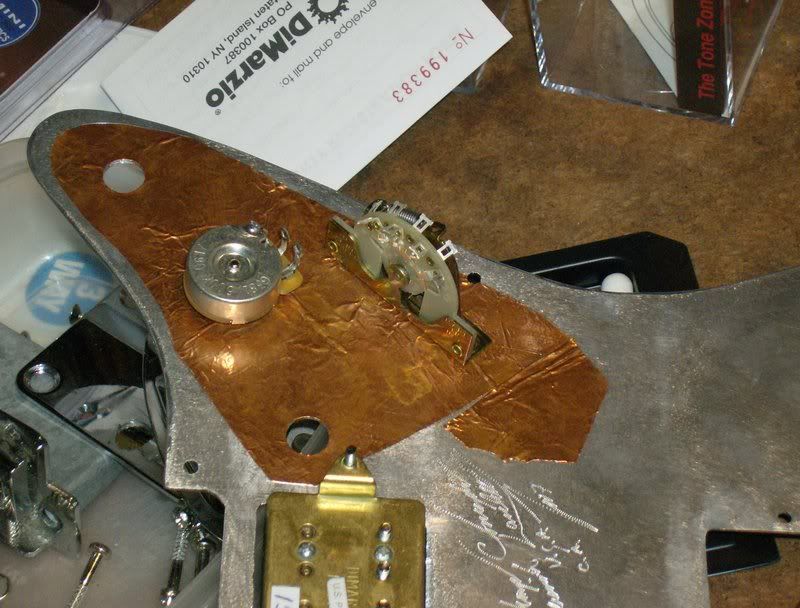 Back shot of the pickguard with the pickup selector in place. Its just a 3-way selector.
Last edited by thetoastinator at Aug 5, 2008,