Tutorial: Killswitch "Pedal"
For a killswitch mounted
inside
a guitar, go here:
the ULTIMATE killswitch thread
Okay, so before we start I'd like to thank SomeoneYouKnew for giving me the initial instructions on how to do this.

I just put in pictures and elaborated on some stuff, but it's pretty much thanks to him.
Anyway, I just wanted to share a little tutorial on how to make a guitar killswitch PEDAL. I made it as simple as possible, it shouldn't be too difficult to follow: you shouldn't need prior electronics experience. Keep in mind you could always stick the pedal onto your guitar. By the way, if anyone has corrections and the like, feel free to post/PM me.
Let's get started:
Materials (amount, item, where to purchase, price):
- 1, Push Button Switch (Radio Shack/Home Depot, ~$3)
- 2, ¼" Phone Jacks (Radio Shack/Home Depot, ~$3)
- 22 gauge wire (Home Depot, ~$0.33 per foot)
- 1, Project box (Radio Shack ~$4, depending on size) or any plastic box
Tools:
- Soldering Iron (unless your Switches + Jacks have other ways to attach wires)
- Drill (to drill through the box)
Additional Materials Pics:
http://s235.photobucket.com/albums/ee184/emilyguitar/Guitar%20Killswitch%20Build/
Steps:
1.) First things first: Grab your phone jacks and your switch. You should be able to identify the terminals on your switch and both the tip and sleeve on your phone jacks. Observe the switch: it should be momentary (if you push it down, it should pop back up), it should be normally open and an SPST (what I used, read about that
here
)
Observe the phone jacks: make sure they are guitar cable sized (1/4&rdquo

and that there are two connections: tip and sleeve (check picture). I used a mono jack.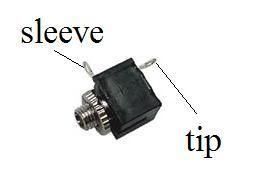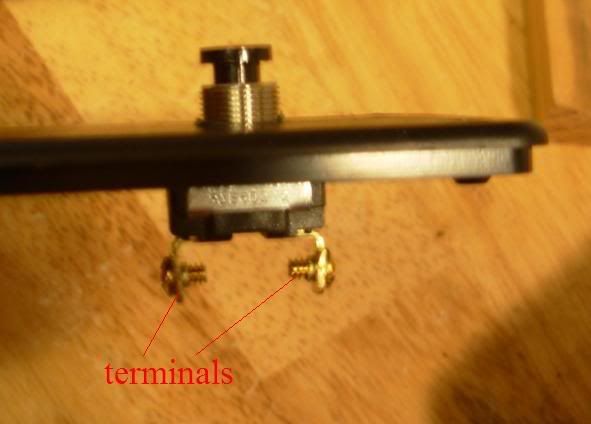 2.) Okay, take your 22 gauge wire. Loop it, solder, attach, whatever – make it stay on the *tip* of both your jacks.
Then, take that wire and attach both those wires to the same terminal on the switch. Once again, they should BOTH be attached to one terminal: NOT each to it's own terminal.
3.) Next, do the same thing, except from the *sleeve* connection of both jacks. Attach both of these wires to the other terminal on the switch. It should now look like this: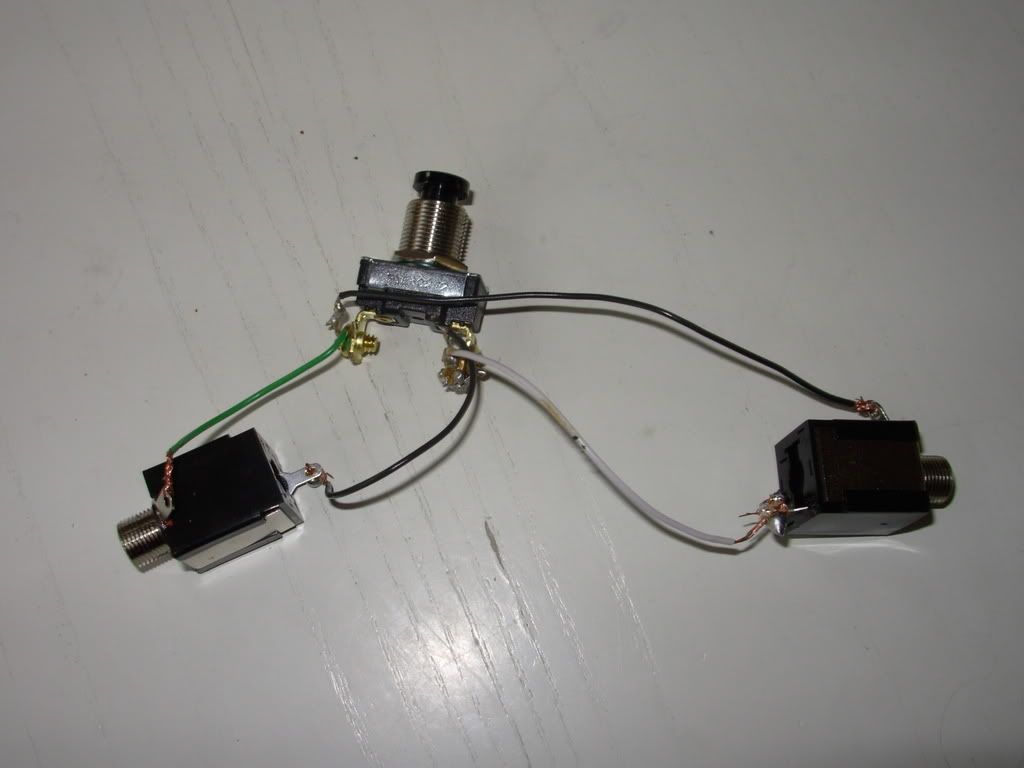 If you would like to, you may now check if your connections work. Just plug in your guitar through this semi-pedal and press the button. If the signal stops and your amp shuts up, you've done everything right. If not, backtrack.
4.) Drill holes in your project box/container/box. Whatever, I'm referring to it as a project box from now on. First, mark where you want to drill with a marker. You want the holes for your input jacks to be close to the floor: that way, if someone steps on the cable, there's a smaller chance of the input jacks being pulled out somehow. You also might want to consider putting the hole for the switch not straight in the middle of your lid (of the box, for the slow ones!), that way, if you'll be using it as a pedal, you'll have somewhere to rest your heel. If you're using an actual project box, keep in mind that it's TOUGH plastic (don't use the metal lid that comes with it!), if you haven't got a power drill, you could switch to a thinner container.
It should now look sort of like this without the wires (I put the switch right in the middle here, sorry. Imagine it more to the left, and flipped over: I faced it straight up to show what it is!):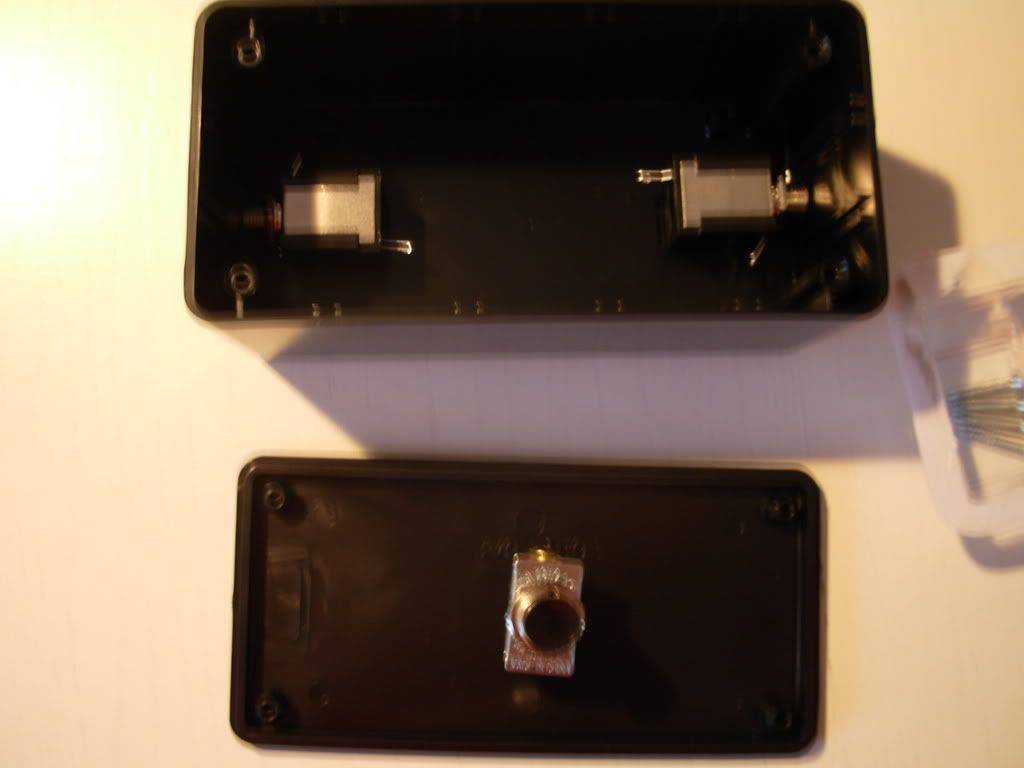 5.) Put everything together. If you need more pictures, go to the additional materials link at the top of this tutorial.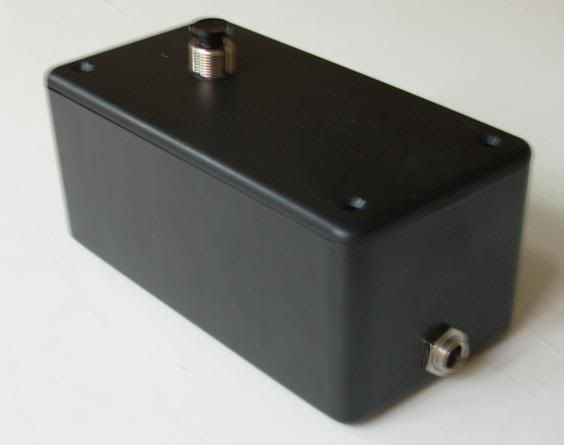 Hope you guys get it

Good luck on getting Jordan with your feet...

IMPORTANT EDIT: (Thanks SYK) Make sure that this is the first pedal you plug your guitar into. Uhhh, scroll down to SomeoneYouKnew's post to find out how. Don't feel like quoting!
EDIT: O_o Massive pics. Sorry.
Last edited by minichibi at Nov 25, 2007,