Digitech RP80, gimme your thought on this unit
My local guitar shop is selling these really cheap, and I've always wanted a whammy pedal, but the real deal is just way to expensive. But I'm really not sure if the whammy is anything good. I might just get it 'cos I don't have any form of a whammy pedal, but I would really like to know how good or bad these things are.
the only things good on it are some of the clean models and the modulation effects.
I don't have a volume pedal, so I can't use the wah very well.
But, most of their modulation effects are pretty good. The higher gain amp models are too digital and processed.

But, the drum machine is nice also. My skills improved drastically ever since I got the rp50. Plus, it'll help you out in a band setting so you can follow the drummer better and know how to keep rythym.

Join date: Jan 2006
30

IQ
meh. i borrowed an rp50 once just so i could dink with the different effects. i gave it back after a while and havent looked back.

Join date: Nov 2007
450

IQ
I had an RP50 once, which is like the RP80 without the pedal I think. The distortion patches in it were pretty weak and didn't sound very good IMHO. The noise supressor worked alright I guess and some of the modulation effects were pretty cool. From the looks of things, the pedal looks really flimsy and it'll probably break really easy.
Well, you need to know how to use it right.
If you're just using it to add some "digital" sounds to your tone, like flange or chorus or stuff like that, it's actually quite good. The delays are good too, and it has many types of reverb too, but if you have a good amp, then the reverb on the amp should be better.
Well the only reason is I want a whammy pedal =) And this one is supposed to have the same one as the Digitech Whammy one, so I should be alright. Also, some of the digital effects could be nice. But I'm not really sure on the flimsiness, 'cos it looks rather weak....
using it for just the whammy effect will probably suck a lot of your tone

Join date: Jan 2006
30

IQ
with a multifx, and a pretty cheap one at that, you will be lucky if it Sounds as good as a straight up Whammy. and the odds are Far less that the sweep will be anything commendable.
it should suffice but i would make sure to know your return policy from wherever you get it, just in case.
edit:
using it for just the whammy effect will probably suck a lot of your tone
it would. even the original WH1 thats so prized that it goes for 500 dollars easily Used had some problems with tone sucking if i remember right; the reissues Definitely suck at least a lttle tone, and a cheap remake of a cheap reissue will be more of the same most likely
honestly, if all youre Really jonesing for is the whammy part of it, and you can live without the other doodads, then get the reissue whammy. it will be a lot better quality whammy effect, and worst case scanario retains its value pretty well as far as ive seen
Last edited by boardsofcanada at Dec 1, 2007,
Yeah, don't get an RP for just the whammy.
But it's great for having a bunch of modulation effects on tap if you want to play around with them so you know what you want when you get more cash for gear.
Well, I have an rp-50 too, and it rocks my socks. The versatility is just incredible.
So, with a whammy...sure, you should buy it. I'm hopefully gonna get a Morley lil' alligator volume pedal at chrsitmas though. Cause I wish I could control the effects in their 3rd dimension.
Good luck with that!

Digitech is not good stuff.
Digitech is not good stuff.
Obviously you've never played a bad monkey.

Join date: Feb 2007
120

IQ
i've got an rp50, it'd be good for practice in a pinch, but i don't think i'd use it for anything where other people would be listening to me.

the bp50 is still usable to me for when i record bass surprisingly enough..

the zoom g2 would be a good step up from the rp50, while still staying in the realm of "budget"

(one of the recordings in my profile was done with a G2 actually can you guess which one?)

Join date: Nov 2007
10

IQ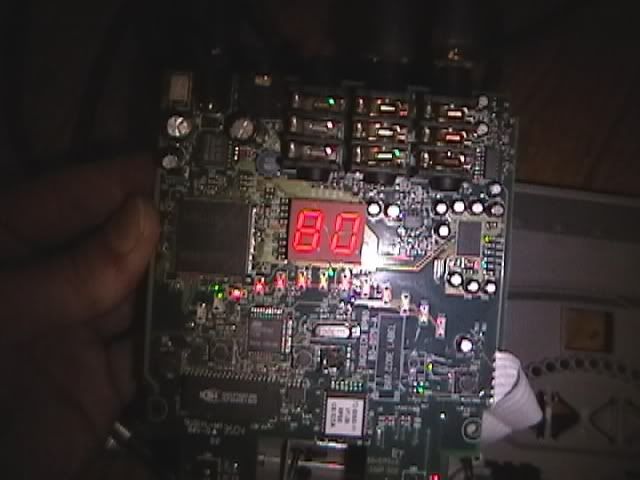 It has some nice effects, whammy is nice but it only has one setting and like others have said it does have major tone issues. Drum machine is nice & helped my playing out alot but the plastic button broke after adjusting the tempo so many times & I eventually had to take it apart to fix the volume control. The volume works again, but now the pedal and drums won't work. I really like the whammy though so i'm getting a wh-1 or wh-2 myself. I think it's worth it in the long run & a huge time saver instead of channeling through effects when you're trying to record something or practice.
I have an RP 80.

I love it
So I should be better of saving up for a real Whammy pedal?
If you were just going to use the RP for whammy (not it's other features), then save up for a real whammy.

Join date: Sep 2006
20

IQ
The old RP's have their own kinda sound, IMO though id save or try to get one of the new ones they are amazing pedals.