MARSHALL HEAD *PICS* F/S*Brand new condition*
I need to sell my Marshall tube amp head which is the TSL 100 watt. I barely touched it and have NEVER TAKEN IT TO ANY KIND OF GIG WHATSOEVER, in fact it has never even left my bedroom since it came. Things came up and now I need the money. Since this amp has been barely used and is in brand new condition I still somewhat consider it new rather than used (somewhere in the middle). Before listing this I had a tech certified by marshall under warranty which it still is by the way for another few years to give it a checkup and it passed with flying colors so there is nothing wrong with her.
please message me your offers on my aim screen name synapse15 or email me at
ksakelariou16@yahoo.com

.
HERE ARE SOME PICS OF HER: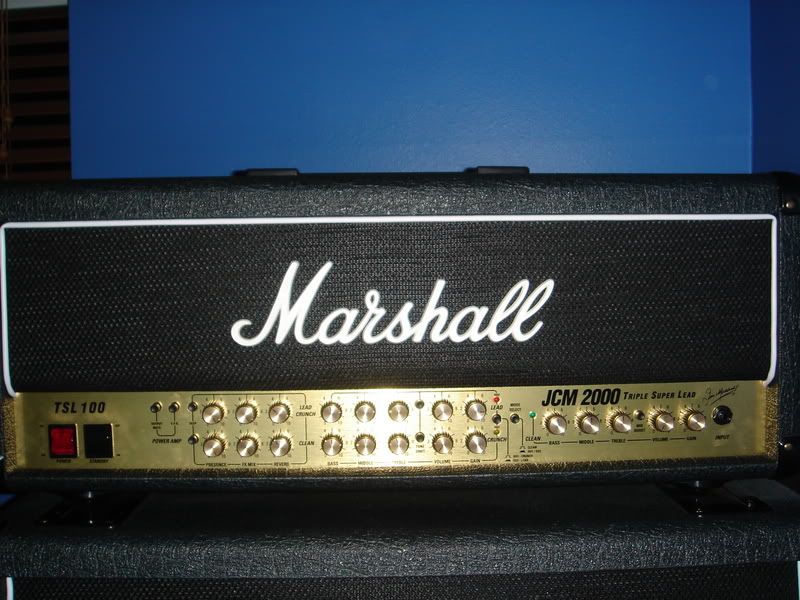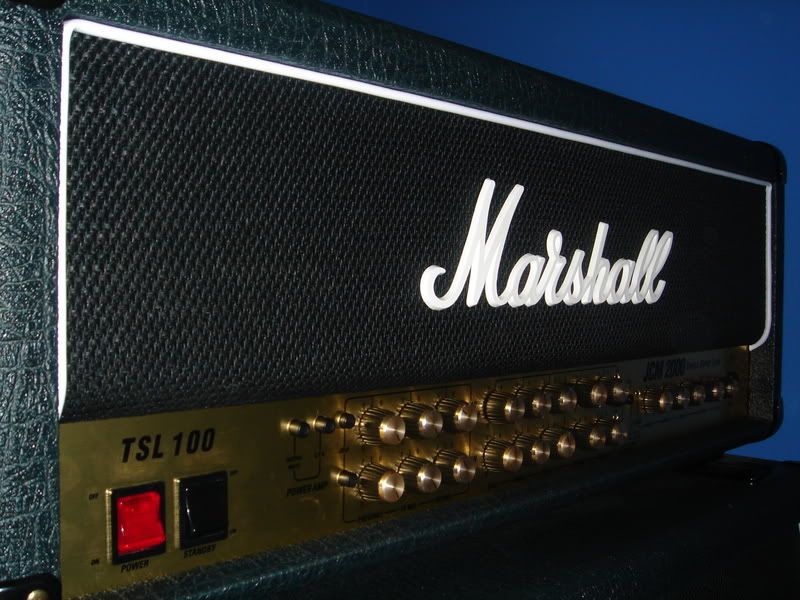 Join date: Mar 2007
270

IQ
I wish I had some money: (

Join date: Oct 2006
120

IQ
How much and where are you based?
BUMP. selling for 1400$ with footswitch not including shipping cost.
1400 dollars with footswitch not including shipping is as low as ill sell it for.
Is that USD? If so, you might want to reconsider that $850 offer, because there's no way in hell you'll get over $1000. I got mine for $600.
Bought it brand new for 1500 american usd brand new, then had new JJ power tubes and tung sols put in which I will keep in when sold so thats another 100 atleast, then had a authorized marshall tech tech bias it and check everything to be working correctly another 100 dollars atleast, and I dont think your understand.. there isnt a single scratch on this head its in perfect brand new condition save a finger smudge on front panel for goodness sake. So no, I am not bringing my price down at all.
uh. you're still offering a bad price. I regret deleting the $850 offer. The second you purchase it, it is used. That's how the market works, whether thats ideal for you or not.