Fulltone Octafuzz
Man that thing is CRRAAAZY. Love it to bits though, got it today, was way out of my budget but my debit card jumped out..into the machine and the code typed itself in there was nothing I could do....honest

I'll get soundclips tomorrow because my sister is having friends so having good loud clips won't be possible unless you want low volume clips now? Hmm?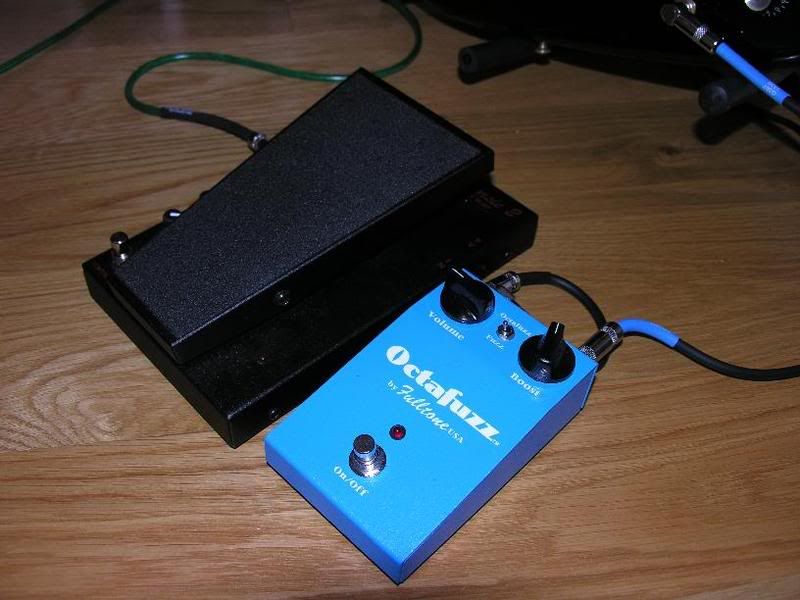 Picture of it in all it's light blue splendor.
Join date: Jan 2005
355

IQ
Yay! Can't wait for clips.

Can we get some gutshots of the pedal, too?
Once I can be bothered yes
I'm still figuring out this beast..it's really odd!

For a verbal taster, it's a gritty-ish fuzz which reacts amazingly to guitar volume! I'll try and post a vid up coz writing down the settings will be a nightmare..