Is Zakk Wylde using his LP for Bridge to cross?
For the first half of Bridge to Cross by BLS, is Zakk using his LP with EMG's? I really like that clean sound, and if EMG's can do that I'll be happy with 'em. Thanks
who really knows what he used to record it in the studio with.but live he does use his LP.

The clean does sound like it would be a Gibson and EMG combo but who really knows.
Yeah, you could get that tone out of a set of EMG's.

Couldn't be sure thats what he is using in Bridge to Cross though...

I know he has used a Danelectro in studio before even lol, so could be something weird.
if its a recording, i honestly doubt it. Or else theres alot of studio magic involved. Alot of ppl say they are the worst pickups u can have clean, thats why everyone has to run a chorus or some other effect when playing with em. If theres no effect on it, i really dont think theyre EMGs.
Ok, well do any of you have a link to where I can hear a sample of EMGs on clean? I tried the EMG site, but for some reason the clip won't work.

Join date: Dec 2007
90

IQ
HOLY ****! I'm in love. Just the clean tone I was looking for. Almost makes me want to ignore Steven's advice about not getting EMGs on my second guitar.
I have EMG's 81-60 on my main guitar.
And love the sound.

Join date: Dec 2007
90

IQ
Wow, those sound pretty good. So on Metallica S&M Kirk is using EMGs too, right? One and Call of the Ktulu have some pretty nice clean tone. I know that it'll mainly be my amp, effects, and me, but I just want the potential to be there.
my guitar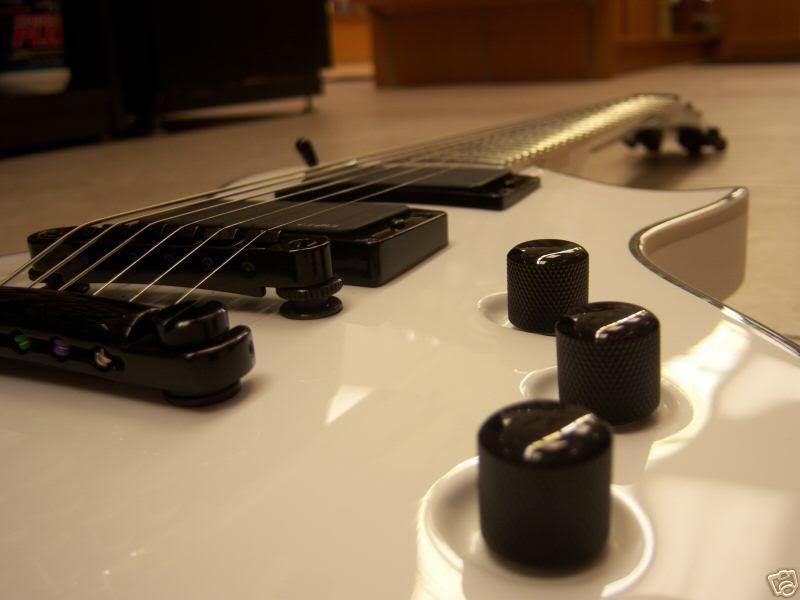 I've actually bookmarked those links for the next inevitable "ZOMG EMGS R TEH SUXX0RS!" post.

Join date: Aug 2006
191

IQ
eww those didnt appeal to me at all imo.
eww those didnt appeal to me at all imo.
Same. Well, they did, but I would rather have my guitar sound different.

Join date: May 2007
10

IQ
For bridge to cross he might be using a Roland Jazz Chorus, as he does use it in the studios sometimes. As for the ESP EC1000 series, I'd go with the Vintage black, it has an ebony fretboard instead of rosewood, and they have a great sound.