The Ultimate Ibanez Edge III Set-Up Guide
The Ultimate Ibanez Edge III Set-Up Guide
I decided that a lot of people have a Mid level Ibanez Trem guitar with an Edge III trem system. A lot of the are not set up properly, and that makes the trem function bad, not stay in tune and makes the Knife Edges wear fast.
If it is set up correctly, it can last you a few years, and will stay in tune.
A lot of people think that there trem
base
should be parallel to the body since it has Low Profile Saddles, thats wrong, because it is not a completely low pro trem like the Edge Pro and Edge Pro III.
A Propery set up trem should have its Knife edges straight with the posts, but with the Edge III you cannot see them. The Base plate should be slanted. A good guide is that the bottom of the fine tuners should be straight with the body.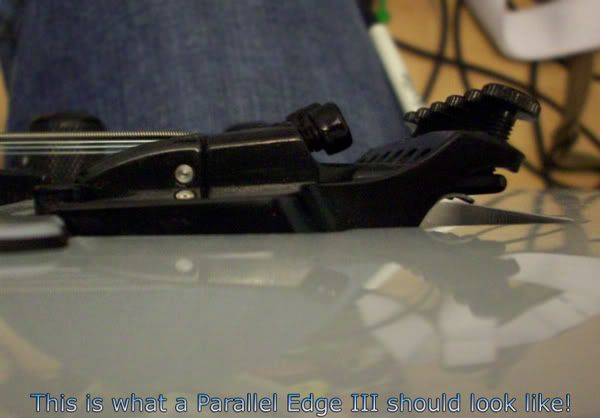 If you got your guitar, and it looks like this, it is
WRONG!
.
Thats what most people think it should look like, and that causes premature knife edge wear, and a loss of tuning stability
Last edited by FRDesign at Jan 4, 2008,