FS: Boss AC-2 and CH-1
EDIT: AC-2 is sold!
Pretty straightforward here. CH-1 is $50 shipped and comes with box and papers. I am in Lancaster, PA, 17512. No PayPal please.
Last edited by masterchief101 at Mar 21, 2008,
give you 35 shipped for the AC-2
Assuming you have something I'm interested in, the only way I will trade is if you ship first. Nothing personal, I just am very cautious. With that said, I would love a Dunlop Crybaby. Let me know what you have.
I have a Boss me 30 But I may have sold it so I'll let you know
i will take the ac-2 for 40 shipped i am in nj!!
email me
the_penaltybox@yahoo.com
thanks.
didnt see the no pay pal oops,, tell me what you want to work out?
i can even meet you and give you cash..
Last edited by dennis10 at Feb 1, 2008,
Hey, sorry it took so long to respond, I gave up on checking this thread. I'll send you an e-mail.
More pics from an old thread when I was selling all 3 pedals: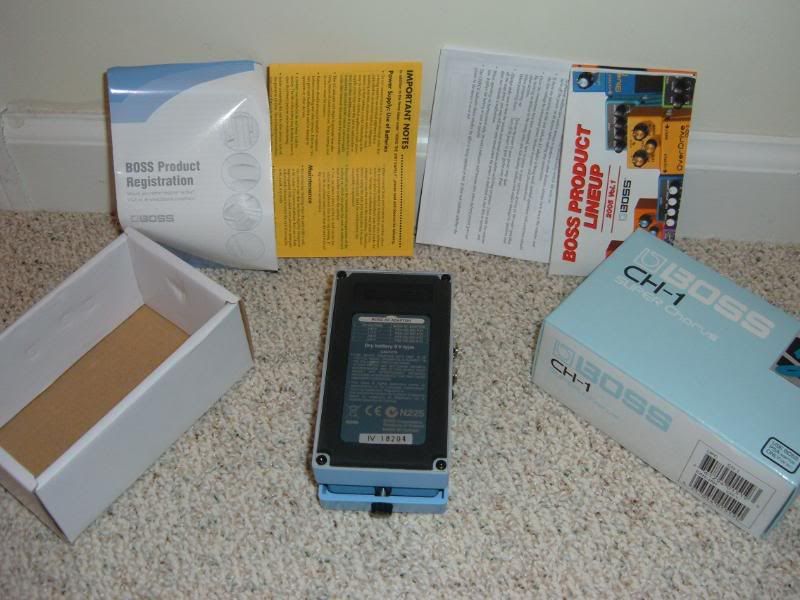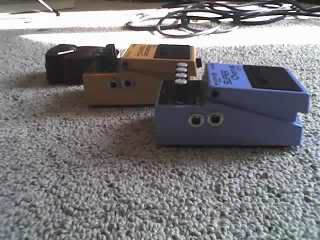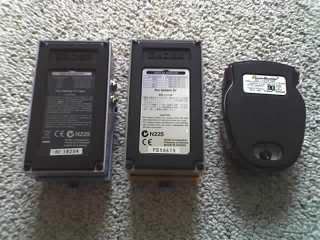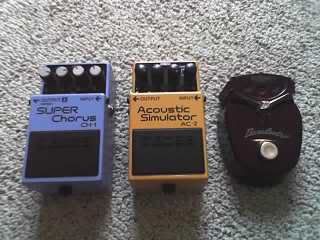 The CH-1 is sold pending payment. The AC-2 is still up for grabs.
No response from the guy who said he would take it... so both pedals are still for sale.
I'll take the AC-2 for a Morely Power volume II wah? hows that sound?
Sounds like a good deal, but let me see some pics of the Morley.
So it works fine with a power supply and is a wah as well as a volume pedal?

If so, I will definately do the trade, BUT the only way I will trade is if you ship first and when I receive it I will ship you your pedal (I have multiple good trades to my name in the trader thread). I am sorry but I have been ripped off before. If this hampers the trade then thanks anyways.
I would have done it But I just got a GREAT offer on my wah so I'm Very sorry.
BUT I do have some other stuff
https://www.ultimate-guitar.com/forum/showthread.php?t=793676
INtrested??
if so I agree with all your terms. I have also been ripped of by a trade. and once with paypal so I know exactly how you feel.
Ahhh... unfortunately the only thing I see that I like is the Morley, congrats on your deal though!

Both items still up.

Join date: Dec 2006
140

IQ
40 shipped and paypalled (to NY) for the AC-2. just send me your email and it's a deal.
I don't have a PayPal account nor can I set one up...

Join date: Dec 2006
140

IQ
ack... im japan right now. i guess anything else would be pretty tricky.
Will you be in the U.S. soon?
The AC-2 is sold pending payment.... again..... this has happened too many times to count now...
AC-2 is sold! CH-1 is still $50.