Carlo Robelli SG
UPDATE!
heys guys, i'v now got the guitar and wanting to do some mods to it. Im looking at 2 Seymour Duncan pickups, the SH-1 '59 and the SH-5 Duncan Custom, and wondering how they work together. but im also wondering if i should keep the finish as it is, repaint it the original colors or go with a black body and neck and make the hardware,pickups and stuff gold. any suggestions on any parts would be appreciated too.
heres some pics!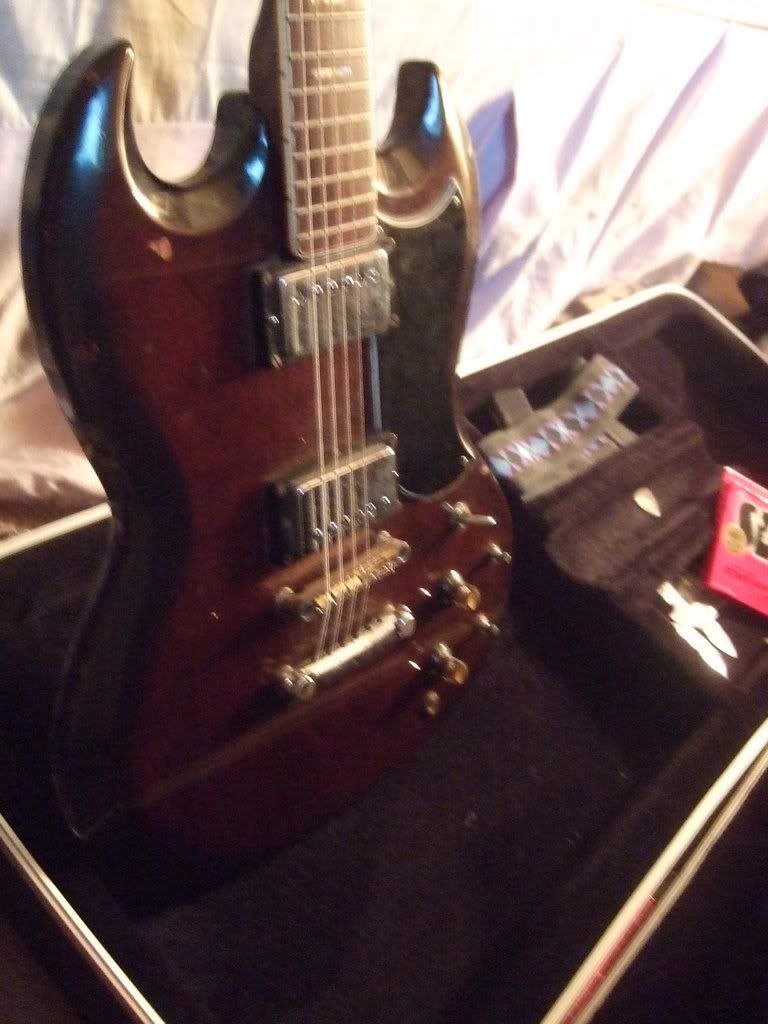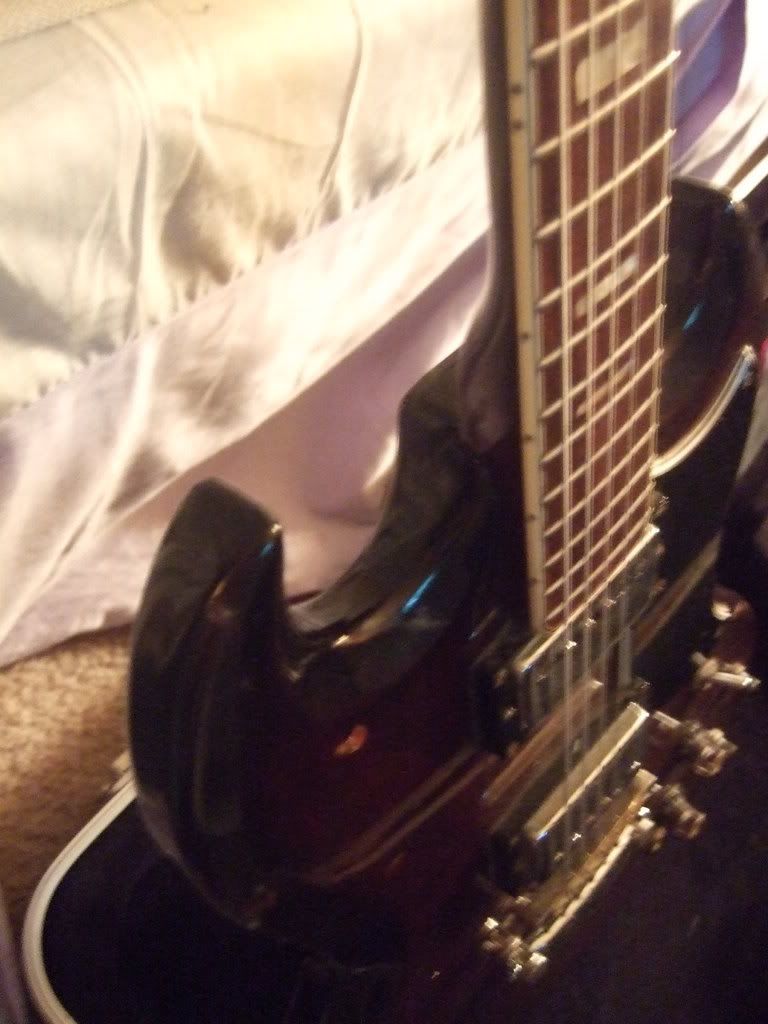 Last edited by Truteno-the spi at Sep 10, 2008,
(continuation)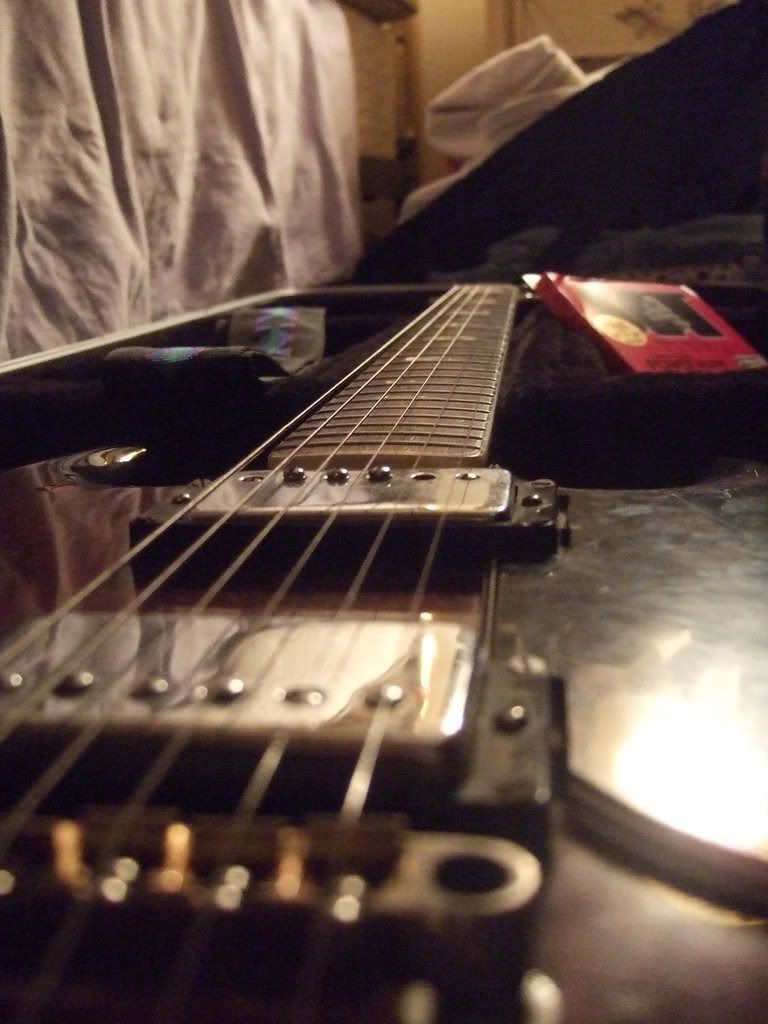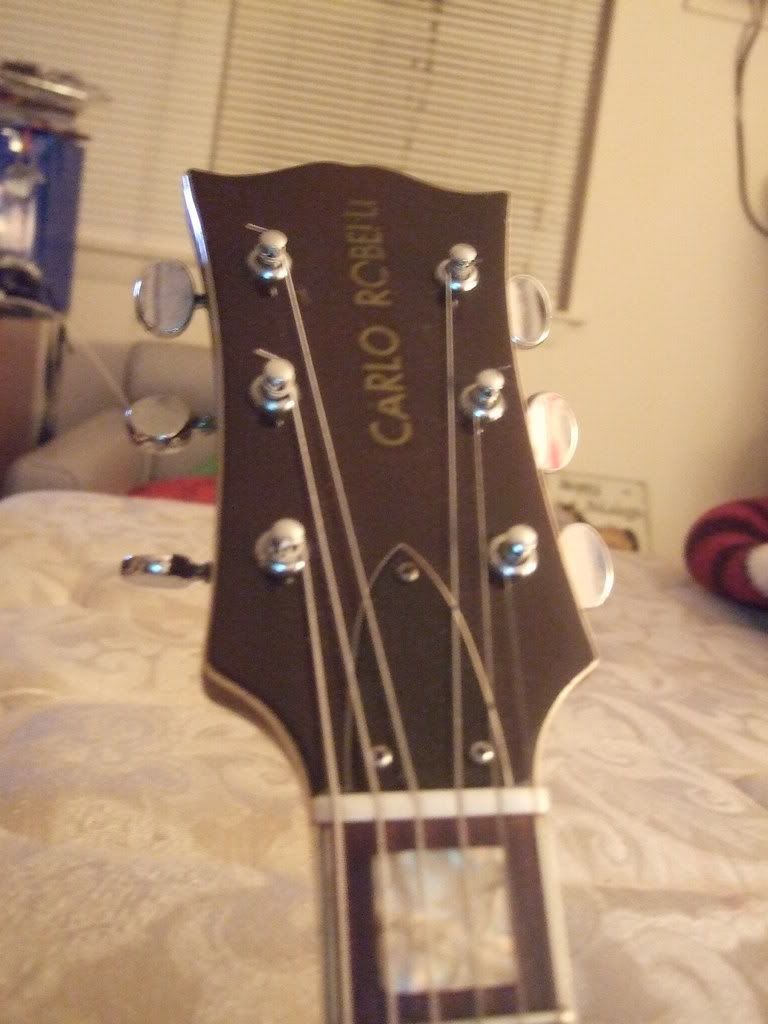 *update* the amp is a Crate 65 watt and we were thinking about 100 bucks maybe
I don't really know much about what this would be worth. All I know is stuff that old even though it's a no-name might be worth a little but not a whole lot. Especially if things need to be replaced. I'd buy it but no money at the moment. The amp is alright some like it some don't, I have that exact amp and bought it brand new 3 years ago for around $300 so $100 for it seems fair enough.

Join date: Dec 2006
40

IQ
100$ for the amp and 100$ for the gutiar seems fair id think
thanks guys I'll tell her that, I'll most likely buy it but would it be worth fixing it up cause it plays really nice but a lot needs to be replaced as you can see.
wanted to see what kinda pickups would be compatible with this thing, the old ones aren't that fantastic and they're missing pieces
i play pop-punk/post hardcore and i wanted to know what pick ups i should look for for this guitar. thanks again
I dont think changing the pickups would push prices up that much...

Join date: Mar 2006
428

IQ
ANy humbuckers will fit the guitar.
Hell, you can make any pickup fit any guitar.

And yeah $100 each sounds nice.
well i'm modding it after i buy the guitar from her. A LOT of the metal parts need to be replaced so i was thinking painting the entire thing black and get gold hardware(bridge,tail piece, tuning knobs and straplocks) with the Black with Gold Cover Gibson P94T Humbucker Sized P90 Bridge Pickup and the Gibson P94R Neck Pickup (same color)
Last edited by Truteno-the spi at Apr 23, 2008,
BUMP....Update on first page