New Guitar!!!!!!(Sort of)

Join date: Oct 2006
70

IQ
Hey! It was pay day for me so I went down to the local music store to go pick up something, you know how it is. I was looking around playing with some heads and a Music Man JP, when I saw it. About 3 1/2 years ago, I let one of my favorite guitars go because I needed a car. Ever since then, I have been either looking for the same one or something like it. I was just about to pickup an sg when I saw this.
When i originally bought it, it had EMG HZ's and black dials. Now it has changed: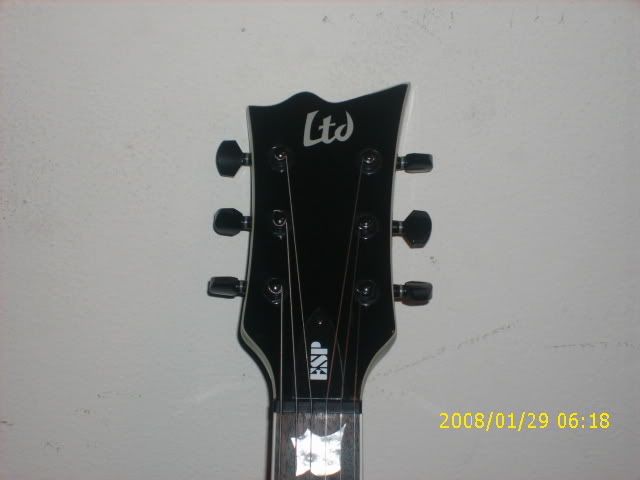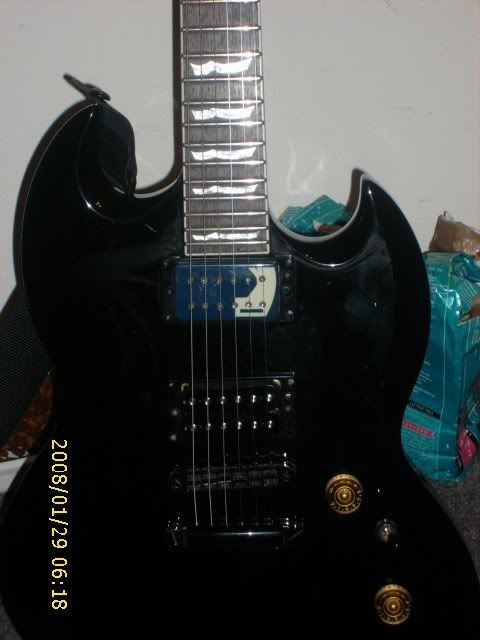 I don't know what the neck pickup is, it sounds great so I have no complaints. The bridge is an sh-6, which also sounds great.

Join date: Oct 2004
160

IQ
Kickass!

So basically you bought your old guitar back?
That's a pretty cool design for a neck pickup, looks great man, nice reunion


Join date: Jul 2006
80

IQ
Is that the Viper 400 version? How does it play? was thinking about getting one but my local GC does carry one so I might not be able to try one out. I am liking the SG inspired shape with the 24 frets.

Oh yeah. Congrats man!!

Join date: Oct 2006
70

IQ
Its the 301. They sold it long ago, before LTD's sucked. Thanx everyone, I think I might marry it.....