Pickup wireing.
So I've got some seymour duncans coming, and was going to use a custom made pickguard with some custom wireing. I drew out what I thought would work. The switched are ON-ON-ON DPDT switches and turn the pick up from single coil to off to humbucking. I was just wondering if I got my wires all correct.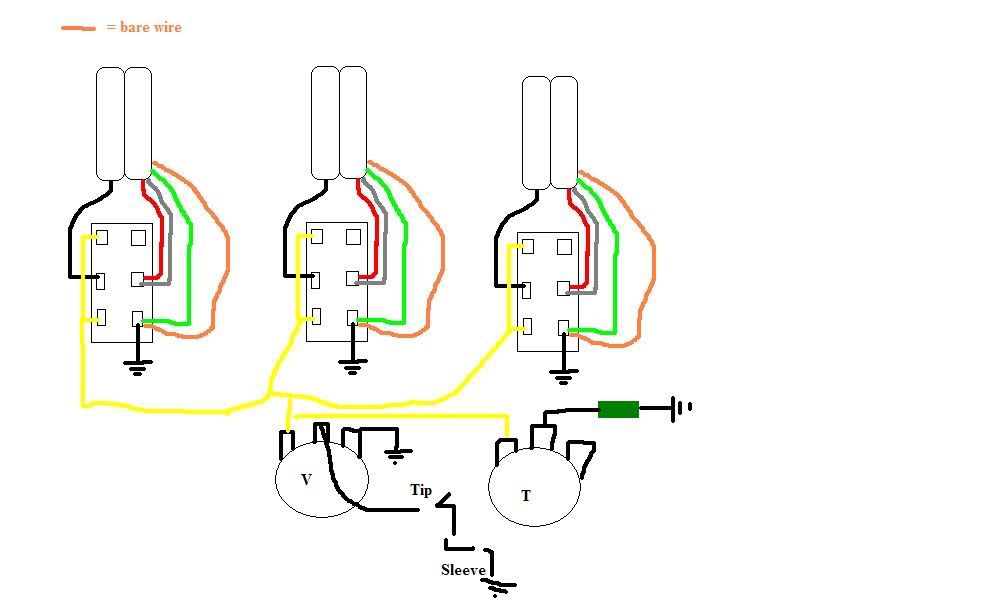 Join date: Jul 2006
261

IQ
first, you'll need on/off/on switches.

second, i just hope you're only wanting to have the pickups in parallel to each other. you won't get series connections like that.
Opps, On-Off-On is what i was thinking originally, dont know what I was thinking. How would I put them into series? or what is the difference.
I actually used the seymour site for getting the basic layout. But the one thing I wanted to be able to do was control each pickup with one switch. In this case the On-Off-On would corospond to single-off-humbucker. I did see the one layout on SD that shows how to hook them all up to a "master switch" that turns all 3 into singles or hums. I wanted to have each pickup individually controlable with out a million switched so that i could have a hum and two singles going, or two hums and a single for example.