FS: Schecter C-1 E/A Piezo Semi-Hollow
I ordered this basically to test out piezo-equipped guitars, and see how Schecters feel before I order a 7 string Hellraiser. Unfortunately I dont really have much use for piezo's, so I am considering selling it to fund the Schecter Hellraiser 7.
Just bought it 4 weeks ago. Its Semi hollow, with Graphtech "GHOST" Piezo saddles (replicates the sound of an Acoustic) with two Humbuckers. Set neck with a really nicely carved neck joint, and feels really solid. This can go from Metal to Jazz instantly, esp if you replaced the stock pickups.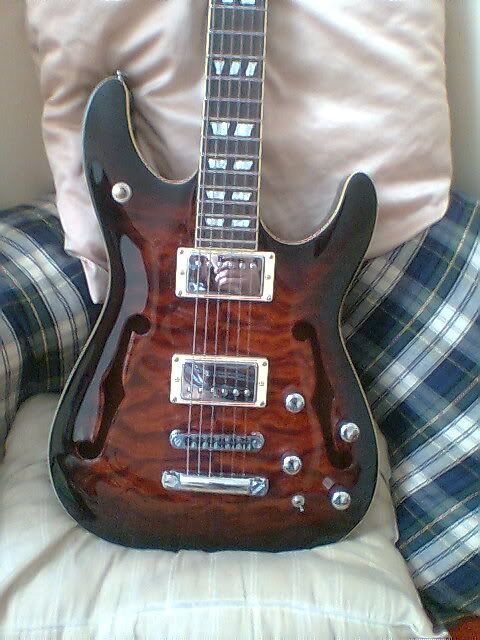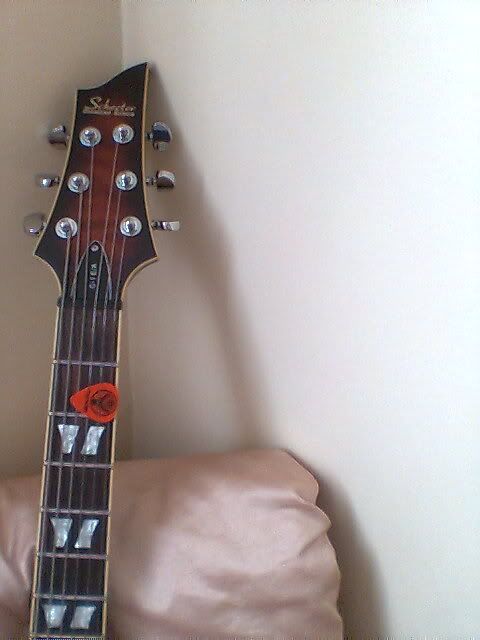 Looking for $500 US shipped anywhere in North America
NO TRADES!

Join date: Apr 2006
10

IQ
bump..

Price down to $450 US shipped anywhere in North America!
$425 US shipped anywhere in North America!

Join date: Sep 2007
120

IQ
id love to have it...would have to be a good deal though....u cant pm me and we can work something out..maybe
well I already got an offer for $400 in canada from someone, so above that to compensate shipping to US, is about as low as I will go. Someone here said he'd buy it but I havent gotten a PM back.
hmm. Two buyers backed out last minute in the past week =/ Anyone? before I list on ebay?