Lots of stuff for sale, look inside.
Selling 3 guitars, Westfield E4000, Yamaha ERG 121 and some Westfield acoustic.
Also selling an Acepro 10W practice amp and an Ibanez Weeping Demon Wah pedal.
The E4000: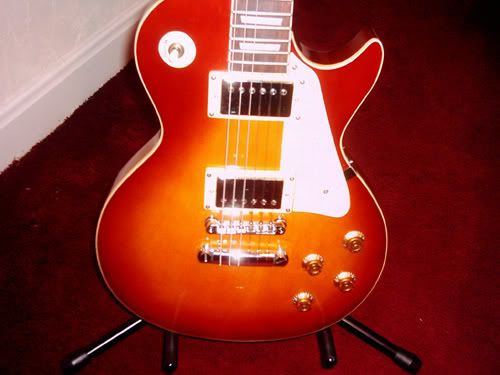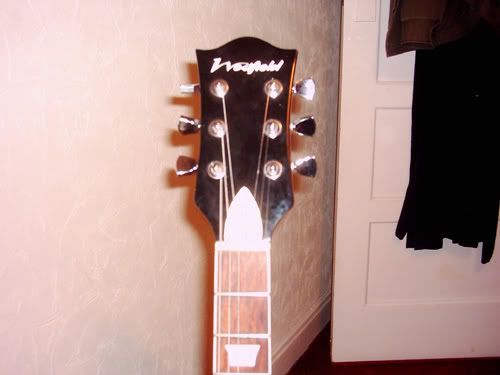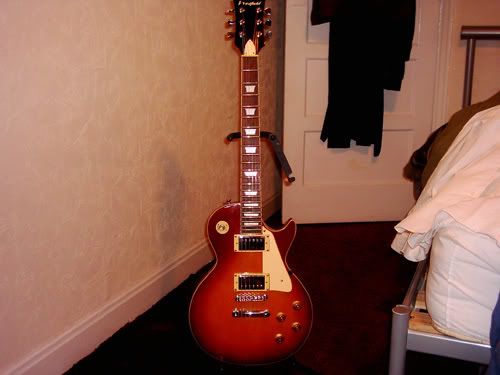 There's a small ding and a scratch in the finish on the back. All the electrics and whatnot work fine.
Single cutaway
Carved maple top
Floating cream scratchplate
Cream body binding
22 fret maple neck with rosewood fingerboard and trapeziodal neck inlays
Chrome hardware
Twin humbuckers
3-a-side closed diecast machineheads
Separate adjustable bridge and tailpiece
Two volume and two tone controls with gold speed knobs
Two volume and two tone rotary controls
Three position pickup selector switch
£60
The Yamaha: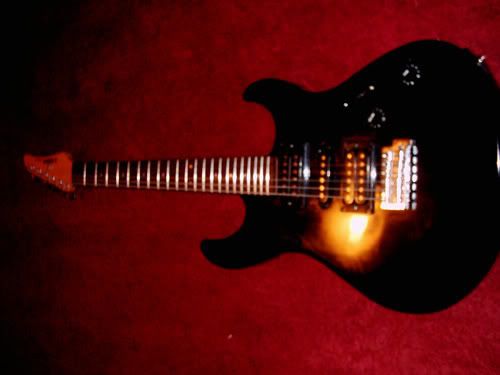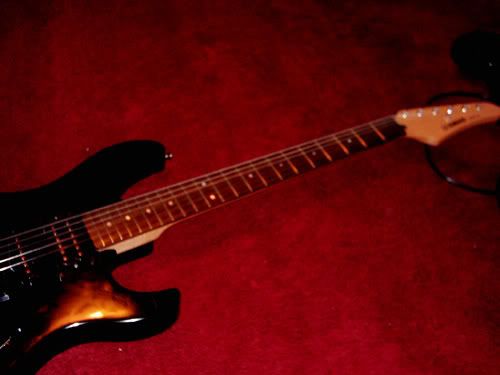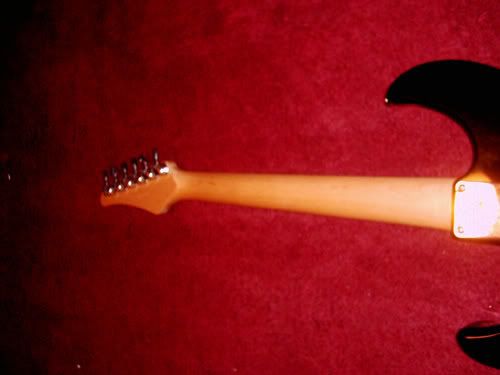 * Body: Agathis
* Neck: Bolt-on maple
* Fingerboard: Sonokeling, 350mm (13.75&rdquo

radius
* Frets: 22
* Scale length: 648mm (25.5&rdquo

* Pickups: One single coil, two humbuckers
* Controls: Five-position pickup selector, master volume, master tone
* Bridge: Vintage-type vibrato
* Finish: Black
A shedload of very fine scratches on the back from belt and armchair, but these are only visible at certain angles in the light. A couple of dings and scratches on the front but nothing major.
£60, negotiable.
The Weeping Demon (WD7):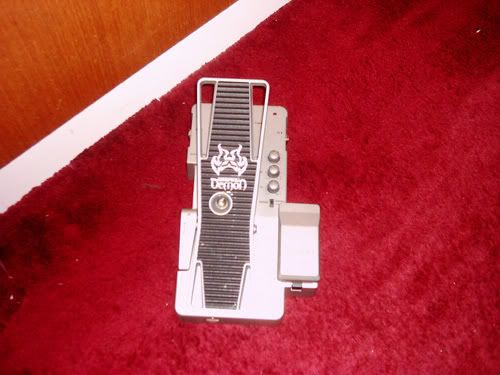 Works perfectly, but a couple of scratches and marks on the actual pedal bit itself, the rest of it, as far I can see is flawless.
£70
Both guitars come with gig bags and the pedal isn't boxed but does have an instruction manual and I'll throw in a 9V battery.
UK buyers only. I live in Esher, Surrey and collection is preferred. Alternatively we could meet in London and complete the transaction there. Either Paypal/ cash in hand.
Will post pics of acoustic + amp tomorrow.
Last edited by Ichimaru at Feb 2, 2008,
you said how much for the westfield!?!?!?!
I can send abroad, but it'll cost extra for shipping of course. The Westfield is £60 (~$120)

Join date: Aug 2007
20

IQ
How much would it cost shipped to the US for the westfield. ?
If you could PM your city and postcode, I could check.

Join date: Aug 2007
20

IQ
Dude i never got a price?? did u get my pm?
I did but the UPS wite was down then and I must've deleted it by accident seeing as its not longer in my inbox, if you could send it again, I could check for sure.
Your sig probably isn't the best advertisement....
Your sig probably isn't the best advertisement....
Haha, oh yeah, thanks for pointing that out :p.
Its actually quite a nie guitar, I've just always thought it was crap because I was running it through crappy/mediocre solid state amps. When I ran it through a combo the other day it sounded great though, I was surprised.
Shipping to the US is going to be about £60 ($120)

Join date: Jan 2008
30

IQ
Dang i wish i lived in the UK
Will trade, post offers if interested.

Join date: Feb 2007
72

IQ
Last edited by Vintage_Axe at Mar 10, 2008,
I also have a brand new one I could sell for £75. I bought 2 by accident, one was brand new and I haven't touched it other than to check it works.