5 Pedals For Trade
I have some pedals lying around that need good homes. i would like to do trades on everything.

here are the pedals:

Danelectro Daddy-O Overdrive
Danelectro FAB Metal
Korg AX1500G
Korg Toneworks-G
EHX Holy Stain

all are in great condition except for the ax1500g which needs a knob and a piece of rubber on the bottom of the expression pedal in order to turn the wah on and off. i am up for anything except wahs, auto-wahs, filters, and tremelos. i ship quick using fedex and will email you the tracking number the day i ship. if you'd rather buy, PM and we will talk. i take paypal only. i am on the good trader/buyer list. never had a complaint.

Join date: Jun 2007
260

IQ
Digitech Grunge Pedal and female to male power adapter for the Holy Stain?
Ernie Ball Volume pedal for the holy stain?
$40 pedal for a $100 pedal? sorry, but the only way that will work is if you add another pedal into the deal.
Mines 100 for 100...........

I too am on the good traders list as well...Let me know
how about medium to high gain distortion?
Ive got a modded boss mt-2, more usable gain, smoothed out highs, better bass response, just sounds overall better, interested? Dark Aegis can speak for my mods, made the pedal sound a whole lot better
tempting, but i already got a line-6 uber metal.
Way Huge Saffron Squeeze Boutique compressor?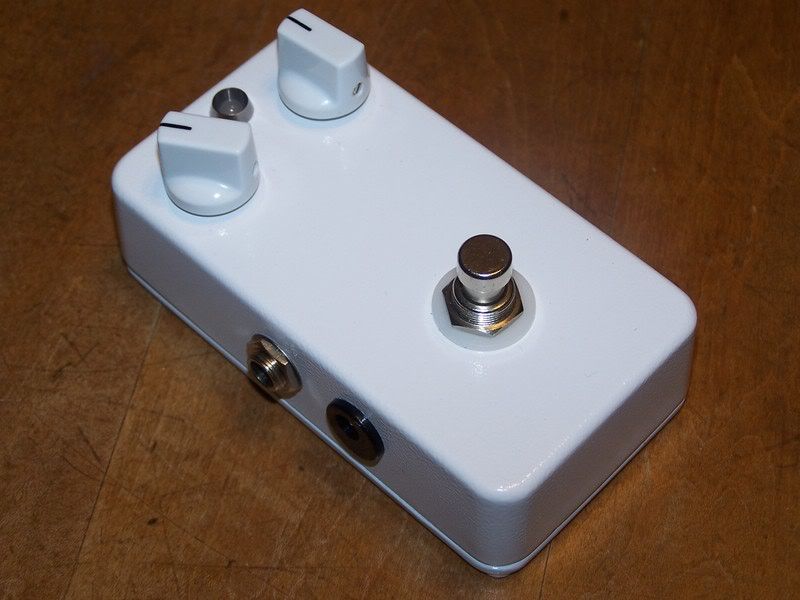 Made by the owner of Earthquaker Devices
Or ive got an MXR Phase 90
interesting, but no. anybody got a coffin distortion or a mxr distortion-3?

Join date: Jun 2007
260

IQ
Your being far too picky.
well, the holy stain has 4 effects in it. i want something that will measure up.
Ya im fresh out of offers aside from me being able to build you a medium gain pedal...
I'm interested in the Daddy o, I would trade it for my DS-2

Join date: Dec 2005
10

IQ
how about a boss ph-2 super phaser for the holy stain
Last edited by ryanph2421 at Mar 3, 2008,
i'd take the ds-2 for my daddy-o. ryanph2421, got anything else?

Join date: Dec 2005
10

IQ
what are you looking for.i got a rv-3,2 ph-2 's,a dod envelope filter,and a dod gonkulator
i will take the rv-3 for the holy stain for sure.