mesa boogie UK
selling my mesa boogie single rectifier solo 50 for £800 ONO. its in mint condition, was retubed with mesa tubes 2 weeks ago and comes with slip over cover, speaker cable, footswitch, footswitch cable and the manual. i can take more pics of it if theres some interest. UK ONLY!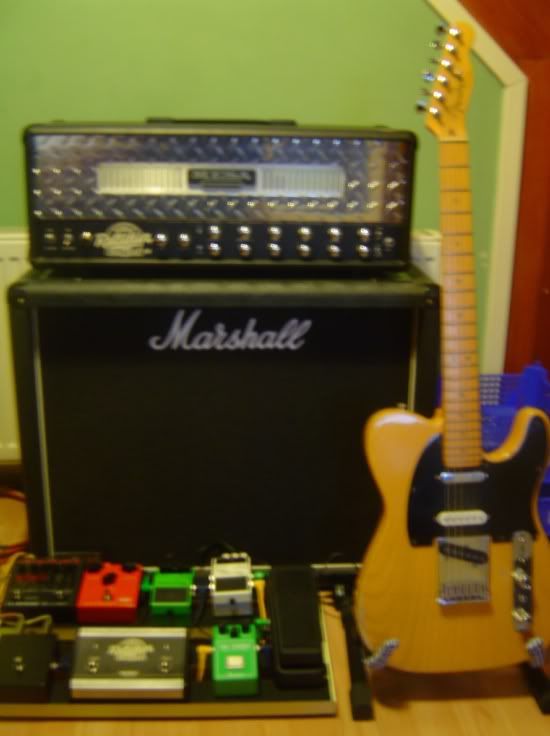 Last edited by johndctd at Feb 10, 2008,

Join date: Jan 2008
60

IQ
Wow.....onley if I had the money. Hope she finds a good home. Free bump

Join date: Nov 2004
419

IQ
I'm interested. Don't suppose you would trade for a custom electric guitar made especially for you? Or a very nice, brand new, mini jumbo acoustic made out of 100% monkeypod. It's just been finished and it's on a music shop shelf at the moment with a 1200GBP price tag but that pays the VAT and commission for the music shop. Could get you pics of acoustic if you like but it will be a couple days. Can't get you pics of the electric because I would be building it for you but you. I can promise you that it would feature my own hand wound pickups that some say sound better than BKP.

I recon you want the money but just thought I would through it out there as an option.

Join date: Aug 2007
30

IQ
would you consider a trade for a randall V2 and maybe some money as well?
corderoyEW pm'd


im not really interested in the V2 though, ive never been able to get on with randalls really