WOO!!! Another new guitar!
Would you believe there were only 9000 of these made!!!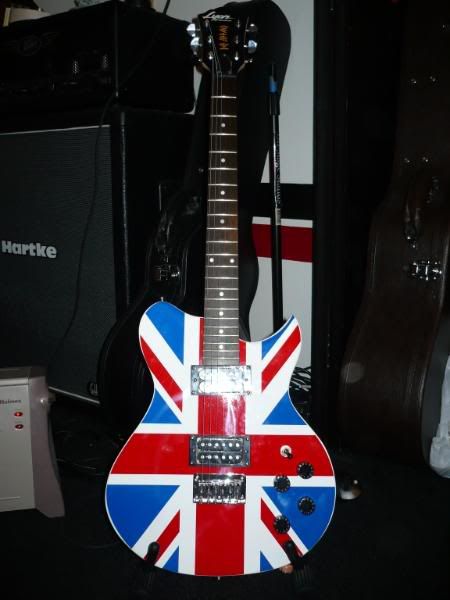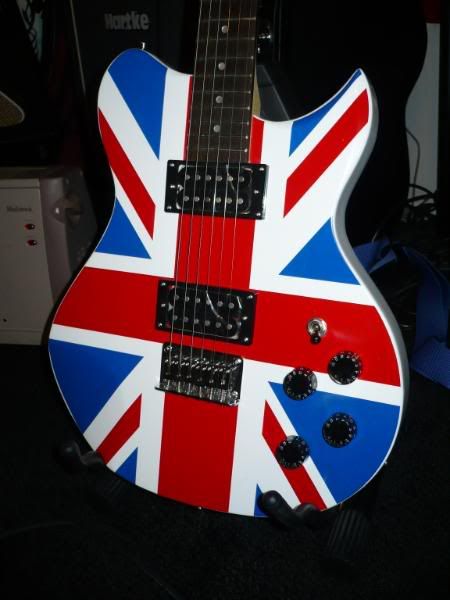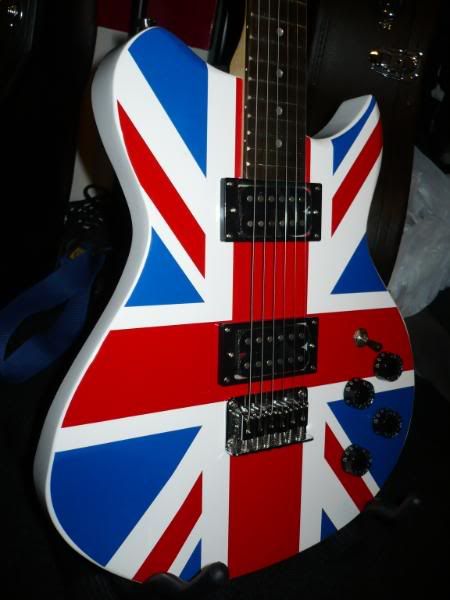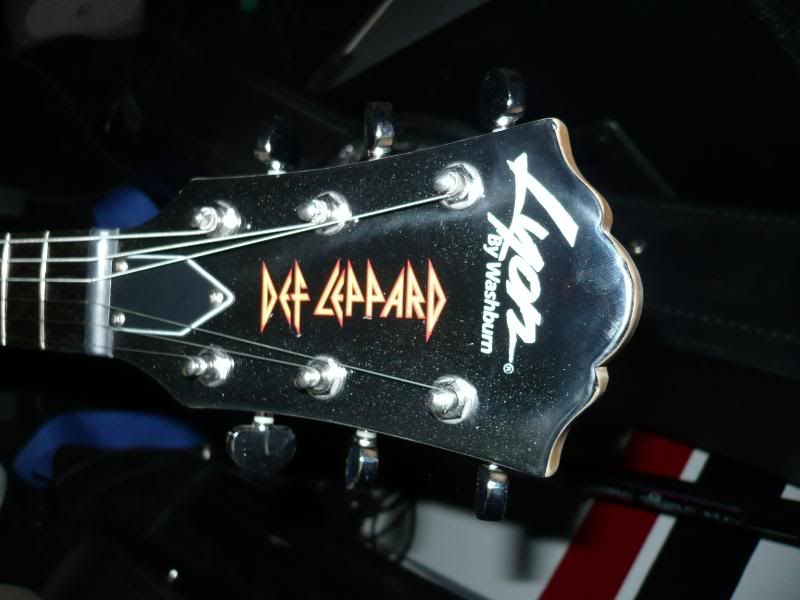 Got a Certificate of Authenticity and everything!
Last edited by Hakael at Feb 12, 2008,
Join date: Dec 2007
40

IQ
ya i believe it..how much did you pay
LOL, got it from a friend/coworker for repairing his Schecter.

He ran into a couple of these still in the box from a thrift shop.
More pics.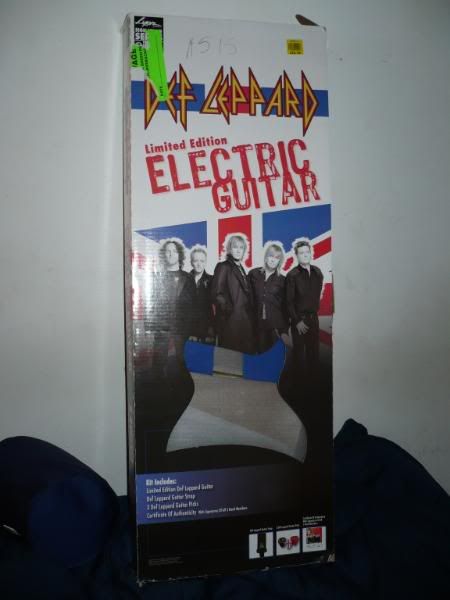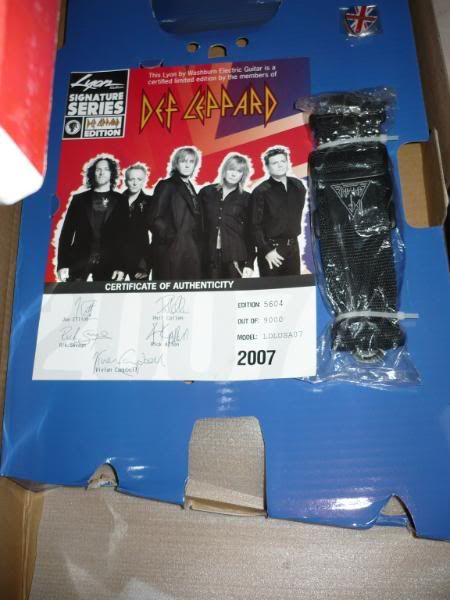 I think he said he paid $50 apiece for 'em. Gave me one for the repair, and he's selling the other on ebay.
Still wondering what I'm gonna do with it. Conditioned the neck, opened it in the back and resoldered the wiring (this is out of the box mind you), and basically did a setup on the guitar.
Neck's surprisingly straight, but you could cut a loaf of bread with the frets. Considering filing these down and making it actually playable.
Still not sure what I'm gonna do with it.


Join date: Nov 2006
70

IQ
epic i would love to get a hold of one
Join date: Dec 2007
40

IQ
are you freakin serious???hook me up man hahaha
dude these are retarded
they sell these for a hundred dollars at target
I just looked on ebay...
Guess he had a good idea. They're selling for an average of $100, in box. Granted he'll break even, but he got a guitar repair out of it basically.
When I opened the back (and after the initial shock of all the disconnected wiring), it looked like solid wood (which it's described as having). Who knows what kind of wood though.
Pickups are surprisingly punchy, not the greatest, just not what I expected. Strings suck a major poo, might go ahead and replace those....
At the very least, makes a nice piece of wall art.