Gear And Junk
Yamaha Psr-175 61key Keyboard
61 full size, touch sensitive keys
Portable Grand - The Most Realistic Piano Sound Available In A Portable Keyboard
Yamaha Education Suite Built-In Piano Teacher Gives Lessons In 7 Levels & Rates Your Playing With A Grade
Special Song Book With Enhanced Teaching System Included
DJ Button Accesses Special Dance Voices & Songs
Has MIDI In & Out For Computer Connectivity
100 Instrument Voices, 100 Accompaniment Styles & 100 Built-In Songs
4 Multi-Pads With 10 Banks Of Musical Phrases To Use As Fill-Ins
2 Stereo Speakers With Bass Ports Provide Exceptional Sound Quality
Built-In Headphone Jack For Private Practice
Works with 6 D Batteries for portability or AC adapter
Unit Size: 36 2/3"W x 5 1/16"H x 13 3/4"D
Condition Good
Asking 75 Shipped
Includes(ac adapter, Footswitch, Practice Headphones, 1/4 to 1/4 cable)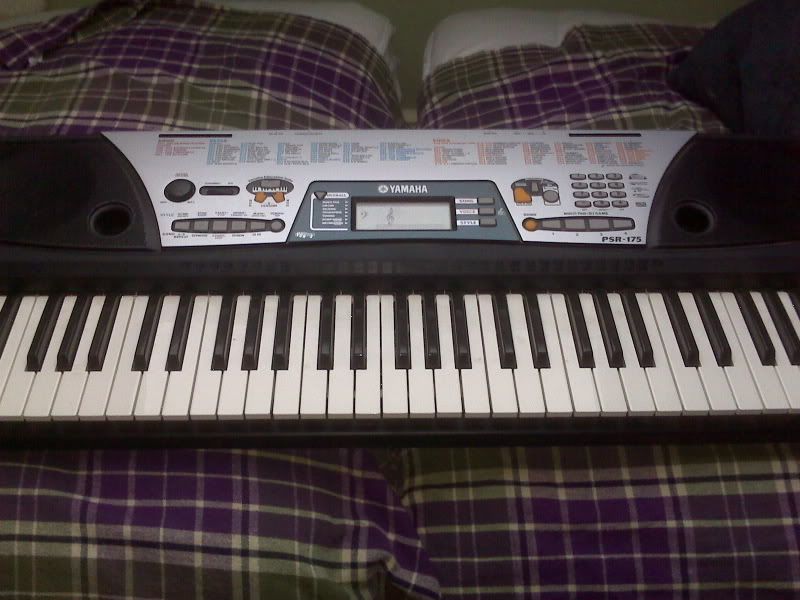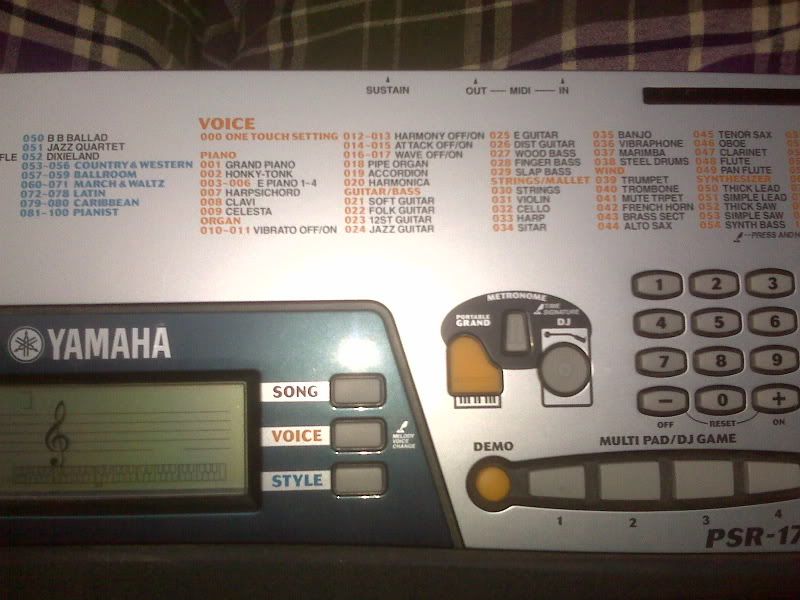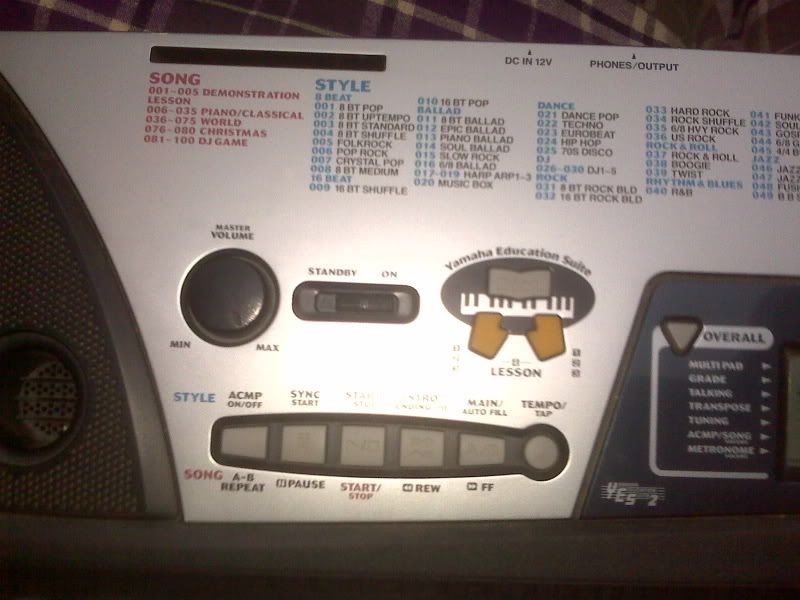 Ibanez Weaping Demon Wah
The Ibanez WD7 Weeping Demon Wah Pedal will have your audience screaming for more with its shrieks, cries, wails, and seductive siren songs. Among its features are spring and normal footboard action, selectable wah range, and fine tuning controls.
Asking 70 Shipped
Condition Great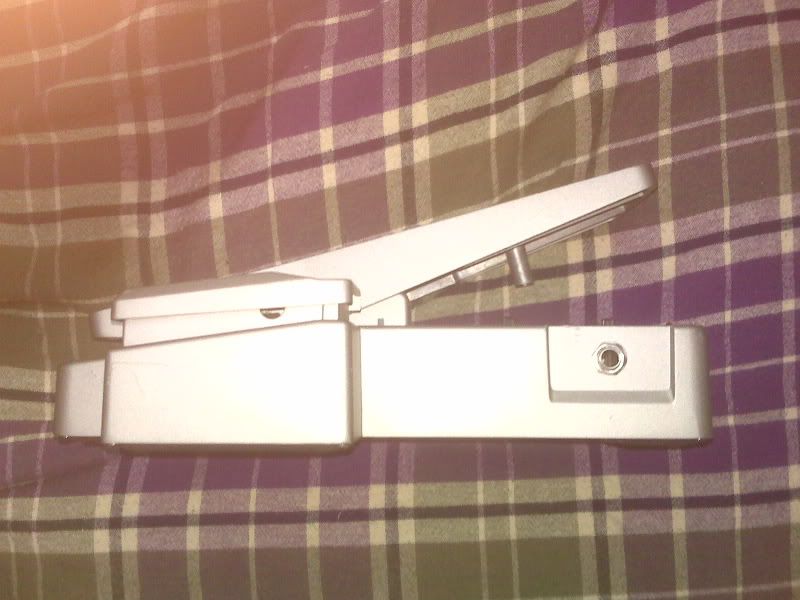 Behringer Rack Dsp1000 Virtualizer
Link To Main Pic And Info
http://www.theshredzone.com/content/article.asp?pageid=272
*
Wave Adaptive Virtual Room reverb algorithms
*
32 high-performance algorithms for chorus, flanger, delay, etc.
*
Over 700 effect variations
*
20-bit A/D and D/A converters with 64/128-times over sampling
*
Internal 24-bit processing
*
Servo-balanced inputs and outputs with XLR and 1/4" TRS connectors
*
100 effect variations storable
*
Super-precise 8-segment LED level meters
*
Manufactured under ISO9000 certified management system
Price 65 Shipped
Sorry For Bad Pics Taken In A Hurry
Condition Good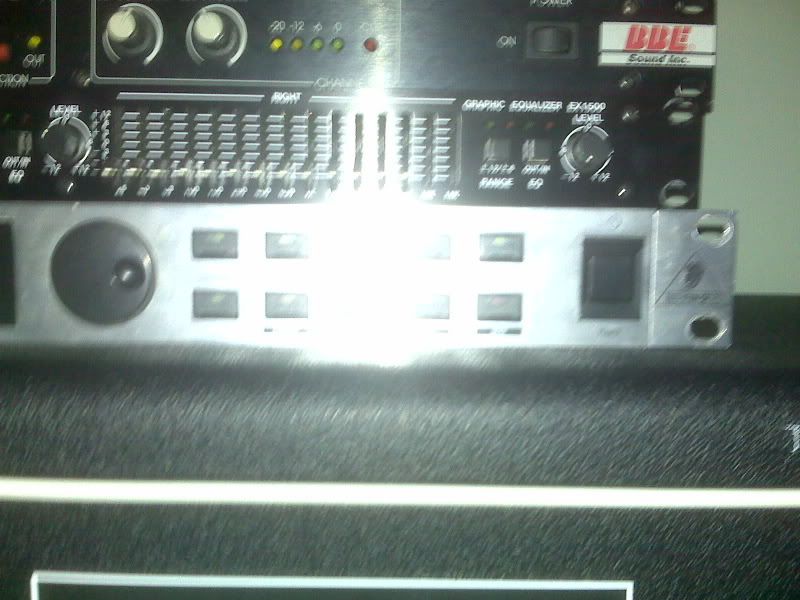 Bottom Piece *
Hyundai Dvd Player
No not much about this, Used it for like 3 days literally.
Bought an xbox 360. Put it back in the box and put in closet.
Bout 8 days ago i cleaned out my closet. Found it and realized its next to new.
Don't Even Remember where i got it, prolly circuit city warehouse.
So im gonna say 25 shipped. Has like hd dvd outputs along with a svideo one.
Its fairly new.
Again 25 Shipped
Condition. Brand Spankin New
Samsung Sync (cingular)
I had this phone like 5 months, broke it.
Loved it so much i bought another one.
Contract expired bought a blackberry.
Stuck it in the drawer.
This in a good condition. A few scratches on body.
I have a few extras.
House Charger, Car Charger, Case.
This phone pretty much has it all too.
Mp3, Video, Games, Awesome Camera.
Modes GSM 850 / GSM 900 / GSM 1800 / GSM 1900
WCDMA 850 / WCDMA 1900
Weight 3.49 oz (99 g)
Dimensions 3.72" x 1.99" x 0.65" (94 x 51 x 16.5 mm)
Form Factor Clamshell
Internal Antenna
Battery Life Talk: 4 hours (240 minutes)
Standby: 240 hours (10 days)
Battery Type LiIon
Display Type: LCD (Color TFT/TFD)
Colors: 262,144 (18-bit)
Resolution: 240 x 320 pixels
Platform / OS (proprietary)
Processor ?
Memory 29 MB (built-in, flash shared memory)
Thats the info..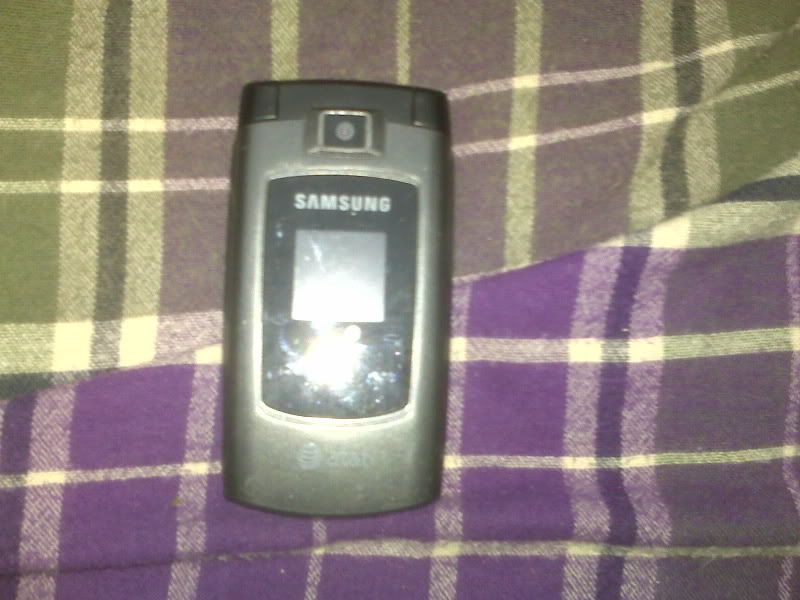 Prices Are Negotiable...Don't Be Afraid...
Trades Are Also Welcome..Looking For A Whammy.
you attached to that schecter?!?!

lol
but yeah i sent you some pics.... lemme know what you think and i will see what we can do!
lol you know it man i wouldnt give it up for the world....not only is it the most epic guitar ever...it has alot of sentimental value

looking at them pics now man
awesome... hey quick question... how is that flexwave treating you? i am leary of crate but i have heard mixed reviews about that one... and you sold the ashdown? nice!
this amp is really really bad ass dude.....

i have like insane metal tone..with a bbe maximizer
a guitar with emgs....a good eq pedal....

this thing has gotten tones...from as i lay dying....to yours truly avenged sevenfold

yes i solded my ashdown
nice! i have been wanting a stack for a while. i think imma go for the line 6 HD147.. i love the tone and its pretty cheap for a good stack. and im buying a drum set too.. lol.... but yeah.... im interested in a few things but it doesn't total up to what i want for the guitar. got anything else you would trade? if so pm me and we'll see what we can do!

Join date: Feb 2008
10

IQ
I'll take that Rack Virtualizer.... =)
would you go any cheaper with the keyboard

so what you looking to get out of the keyboard since you said you would go cheaper let me know and if I can talk the wife into it I get paid on friday thanks

hello tomorrows friday so we need to get a answer on here cause if not I am buying a new amp for my bass