its time for a new pedalboard!
i have decided its time for me to build a new pedal board, and a better one, with more space and better wire-hiding.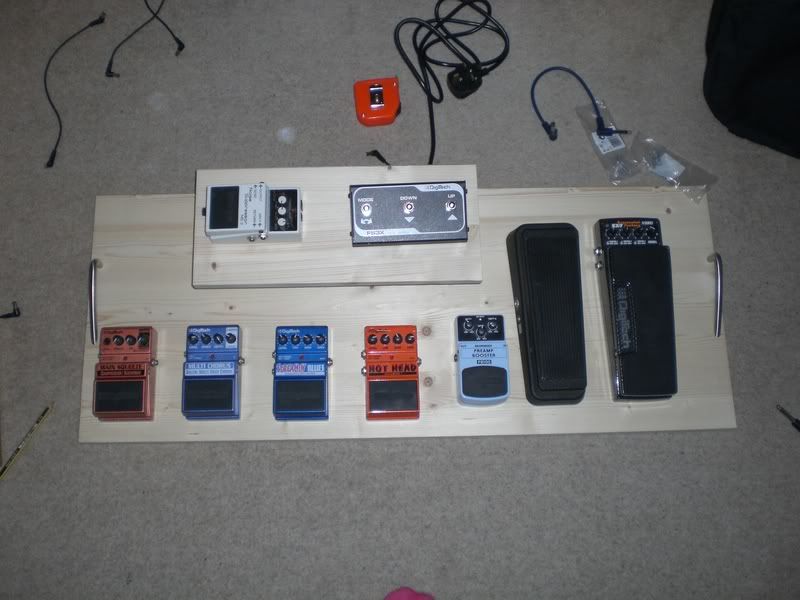 the wood is spruce timber board. under the second level is the power supply, and i later decided to put my NS-2 under there to accommodate for the laney FS-2 thats coming.
i needed a way to stop the pedals from moving about, so bought some table cover stuff. after cutting it out we decided it wasn't thick enough, so made a second layer: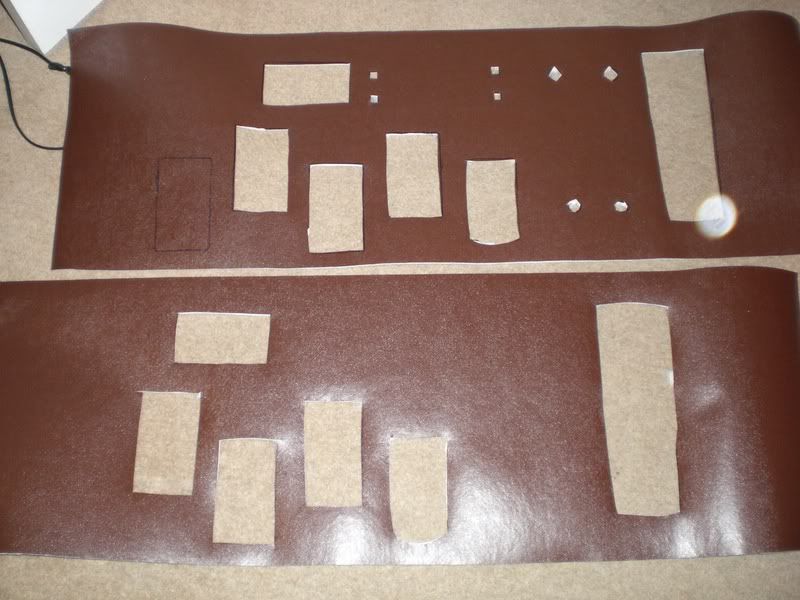 next, holes. i wanted the board to be neat, so have drilled holes in the board that the wires go through so the mess is under the board. made one mistake but apart from that its all good.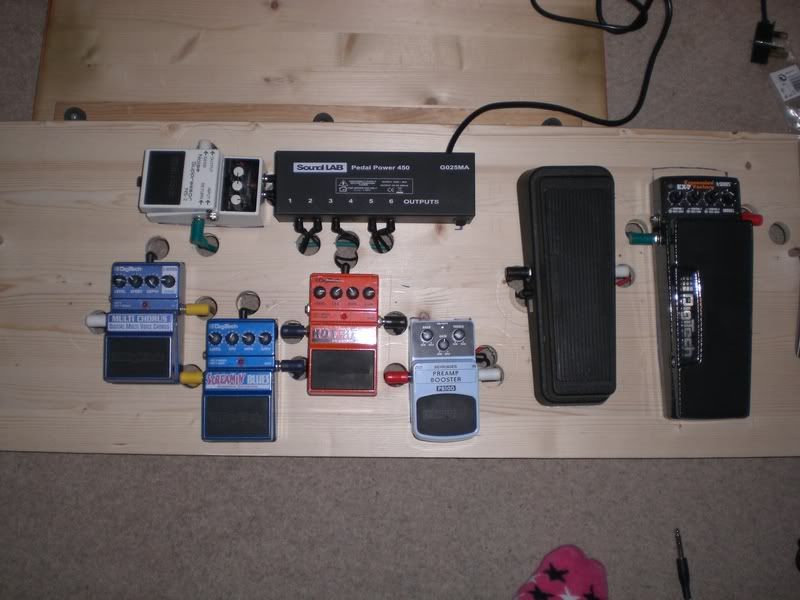 tell me what you think/advise! all comments appreciated.
TM
EDIT: check the socks!

paint it black or something.it will look more proffesional.otherwise great job.lol.and yes i like the socks
looking good, and with room for more pedals too!

Join date: Oct 2005
100

IQ
If I were you I'd put on some thick fabric/carpet on it. That'd look very professional, and I'd also make some borders on the edges to frame it in. Nice job!
Finished it today!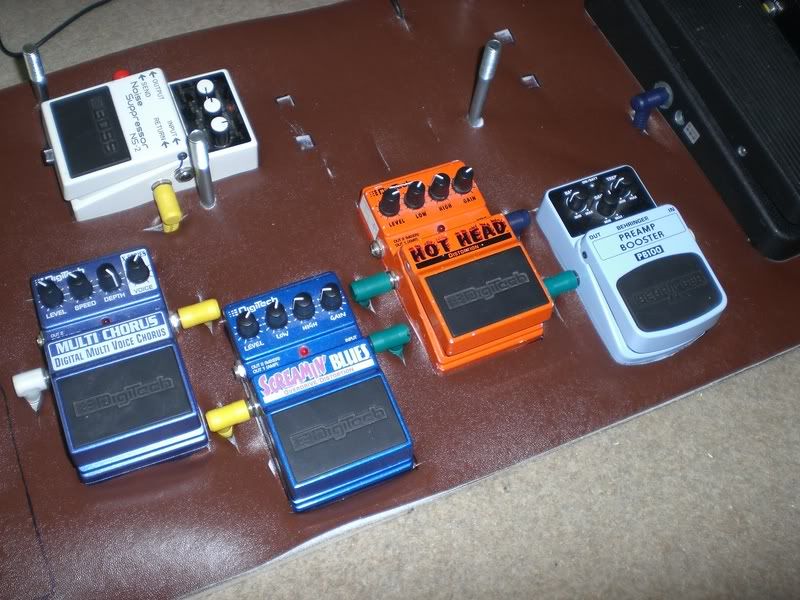 put the table cover thing on it, fastened it down with some upholstery pins.
the wires in the back looed a bit messy: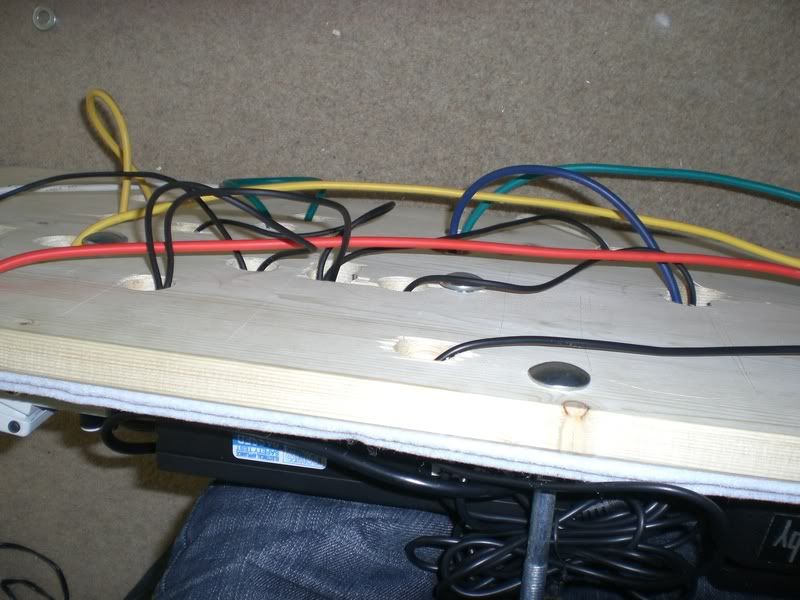 so i stuck a thinner bit of board over them, which also held in the metal bolts that support the platform.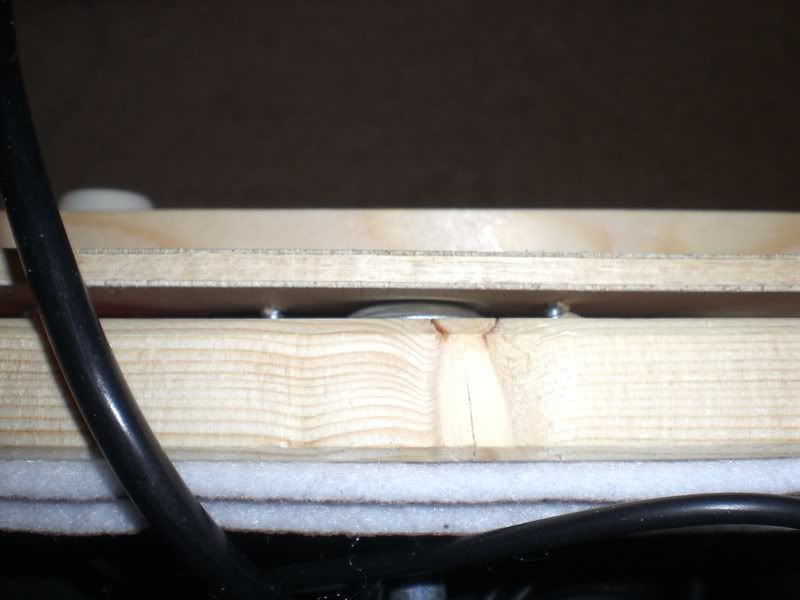 i'm off out now so i'll post the rest whence i return.
TM
disaster struck after that as we snapped the second level: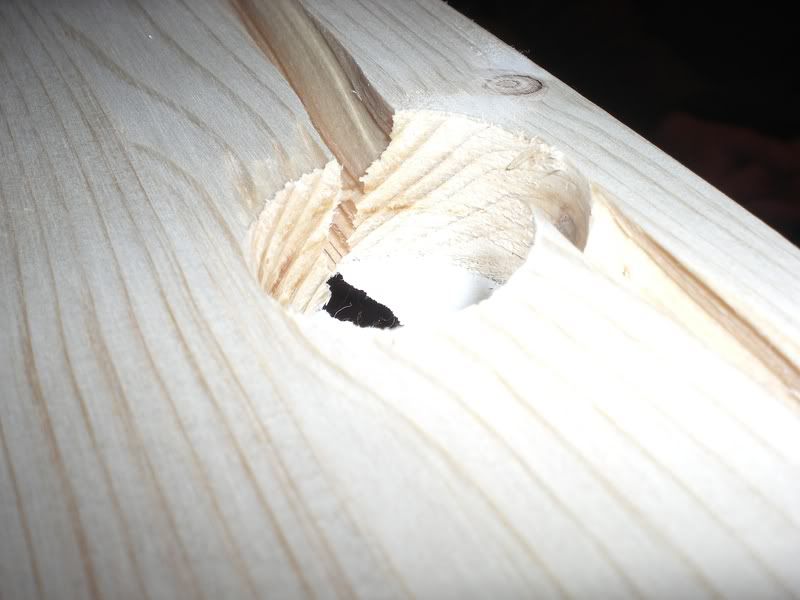 but a little wood glue later and we were finished.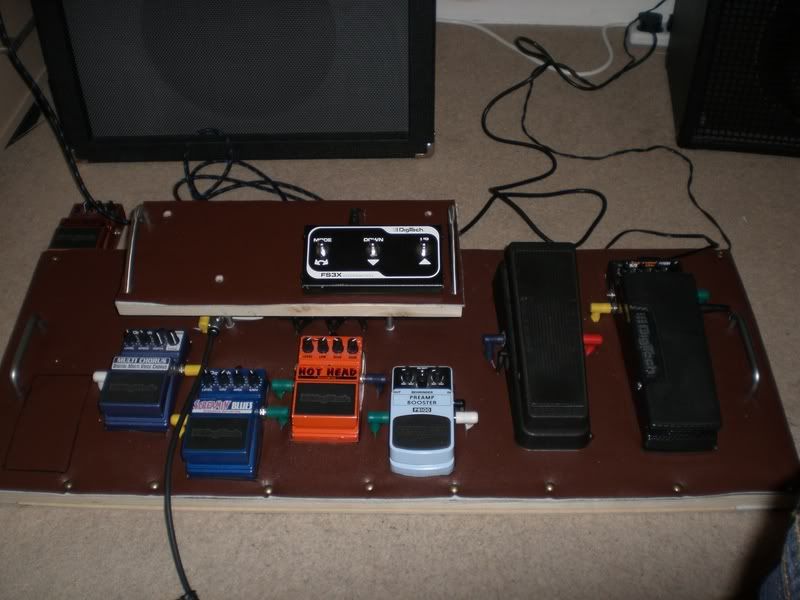 (we bought some door handles that i couldn't fit my hands through, so replaced them and put the other ones on the second level for decoration!)
What you guys think?
any comments/crit greatfully accepted!
TM
Looks cool, but paint/put a border around the edges!