What kind of Tobias?
Hey guys, I kinda need some help identifing my bass. It's apperently called a Tobias American, and I Bought it about....6 months ago. I've never played on any other bass that has suck a rich, warm tone as it does, and I think it was a real bargin, since I paid half price: 7000 NKR, which is roughly 1200 $.
My problem is that I haven't been able to find any info about it on the web, so I turn to the most knowledgeable on the entire internet, you, my fellow UGers

.
The serial number on the back is 3505, if that is of any help.
Thanks for all the help

(Ps: My camera sucks

)
Pictures of Tobias American, aka "Drake":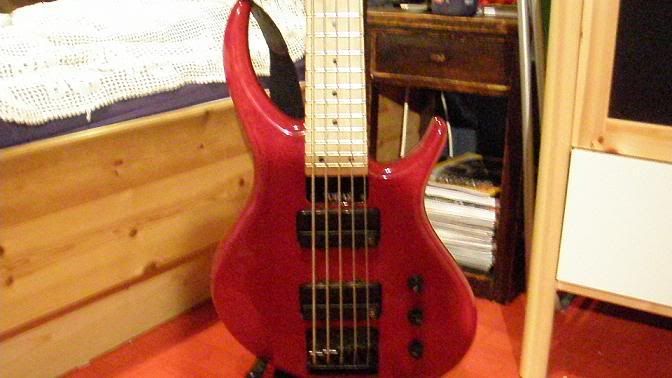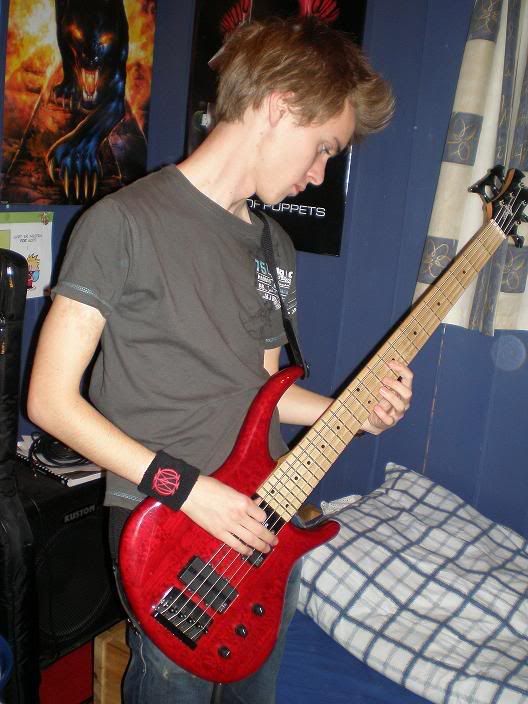 (yeah I know, I've got kind of a Leno chin :P )
Last edited by nocturnal Shade at Feb 20, 2008,

Join date: May 2005
50

IQ
According to the Wiki page you have a later period Tobias. Made after 1992

It was made by Gibson, he sold his company in 1990 but continued to work on the basses untill Gibson moved Tobias to Nashville, Tobias left to start a small scale workshop but continued to give his guidance to Gibson.

Thats a nice bass you got there, sorry i couldnt help on the model.
I know

He left Gibson in '92 and made the label known as MTD

Thanks for trying to help Jonno


Join date: Dec 2003
230

IQ
This isn't helpful to you at all, but that's a really nice bass.

Join date: Feb 2007
100

IQ
Sorry about this being no help, but I would quite happily sex that bass! It is truely worthy of my first name!

Love the finish on it mate, how's it play?
It (or He :p) is just awesome to play

. As I said: I've never played any other bass with such a rich, warm tone

Only thing I can complain about, is that the previous owner did a lousy job when it comes to the wiring when the switch the pick-ups, so the volum sdoesn't swell, but either is full, or off :P