FS: Fernandes LD-105kk Electric Guitar
Yeah. I'm selling one.
Only in the United States, though. So if you're a L'Arc~en~Ciel fan, come check it out, I guess.
Or if you're looking for a 70s style strat that kind of resembles a Jaco bass.
Cheap, too.
Edit: Due to the fact that I can't put ebay links...the guitar is still for sale.
$600 money order or paypal, I guess.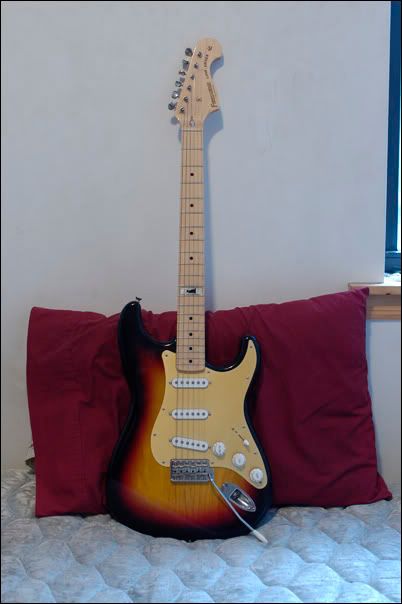 Video to prove it works and all that.
http://youtube.com/watch?v=xE75v_uXunw
Last edited by serizawa at Feb 21, 2008,

Join date: Dec 2006
50

IQ
Alright. Edited my post.

Thanks for the warning (although I'm not entirely sure why it's in place.)