BOSS RV-3 For Sale
I bough this baby on ebay for a $150.
There are a few scratches on the side and the nut on the right is slightly loose. These are fairly minor problems though, I just want to be on the safe side.
The pedal works absolutely perfectly, comes in original box and bubble wrap.
I am asking $130 excluding shipping.
If you want o pick it up i'm in the GTA, Canada.
I have an ebay account if anyone wants to check my history (I only have 2 feedback though, the pedal is NOT on ebay.)
I will ship promptly, usually within 24h.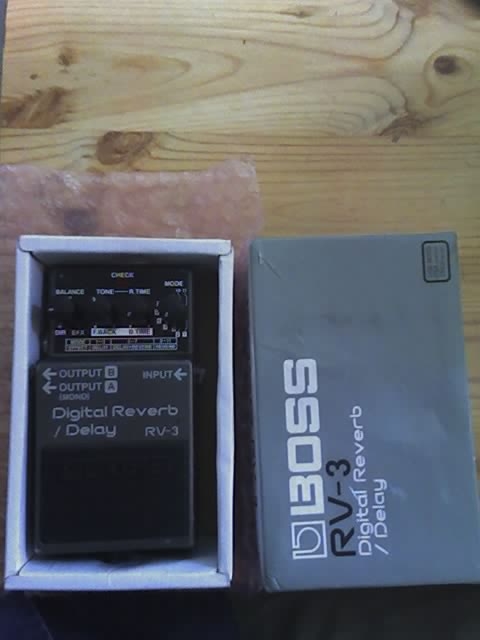 Last edited by ixelion at Feb 27, 2008,
bumpy no body wants this baby?

Price dropped to $130 i'm really eating it.
Last edited by ixelion at Feb 27, 2008,
Interested in any trades?
I am only interested in a Boss RC-2 and a Digitech Whammy 4 + cash

But only if it's in very good condition.