[UK] BYOC Delay for S/T + More
-
BYOC Delay Pedal
-
Absolutely amazing pedal. Lovely vintage analogue sound.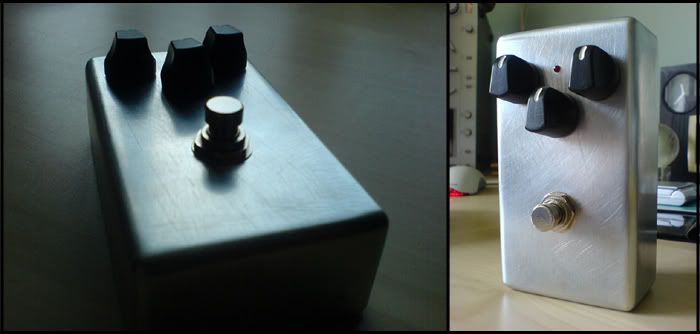 -
Pocket Pod
-
Lovely little toy. Same as a Pod 2.0, but in a smaller package. Also has software that enables you to customize your own sound - which is a real neat tool. (Im not totally sure i want to sell it, but il give it a few days - If i do, il put a pic up in the next couple of days)
As for trades - Im looking for an OD pedal, but if you have anything that might interest me, just post it in here. Ive made 3 trades on UG - and one big one going through as we speak. On top of that, i have 100% 69 positive feedbacks on eBay. Cheques preferably, but contact me if you want to pay differently. My email is
9pm@liveDOTco.uk
Cheers

Last edited by Rum Monkey at Feb 24, 2008,
hey ive got an MI audio blues pro overdrive i could trade if you could add some cash?
Are you located in the UK or US?
Last edited by Rum Monkey at Feb 25, 2008,
im located in the UK. south, near portsmouth.
How much cash were you looking for, along side the Delay?
Interested in a Dimarzio Clip Lock strap for the pedal?

Join date: Nov 2006
151

IQ
Interested in my bad monkey for the delay? Straight swap? I never use the OD and never had a delay pedal so it'll entertain me for a while..
Hmmm, let me think about it.

And Speedabob - haha
Haha it was worth a try xD
Hmm...i'd take that pedal off you, but i've got no money - just the amp in my sig. Oh well, if you're at all interested PM me, otherwise when i sell it if the pedal's still for sale i'll get back to you
Well, i am actually looking for an amp atm. And i have always liked those Flextones. However, id need to sell my current amp and some other stuff to be able to afford one. So yeah, i have to work it out and stuff, but if its still for sale in the future maybe we could work something out?

Anyway, cheers for the interest

Join date: Feb 2008
10

IQ
Depending on where people live - its about £37 shipped.
Details on the BYOC delay? Is it an older model? The one on buildyourownclone.com has 4 knobs and a switch.
Its one of the older models i think. They have just released a new one - which is the one i think your talking about.

Its just your basic Delay Pedal i guess. 1st knob is the rate, 2nd is the level, and third is the repeats. Its about 1.5 - 2 seconds of delay. True Bypass, really good for thickening up your sound, or doing those crazy bloc party esque repeat phrases etc. Also really good for getting that 2nd/3rd guitar sound too. If there is anything else you want to know, just ask!
Hmm, ok, maybe we could try and work something out then? I'm looking for about £200, so minus your price for the delay...

I do need a delay pedal, and was looking at the newer BYOC one, but still that would work fine.

If you sell your amp, then get back to me!

Cheers

Join date: Nov 2006
151

IQ
Not interested to trade the delay for a bad monkey?
Hey, Umm i don't want to sound shi
t
ty, but i could get a new one for like £25 - whereas you'd have to splash out £50 for a new BYOC delay plus postage. Just seems a lil unfair tbh.
Have you got anything else you want to trade?
I'm still interested, but, only got that amp.

Maybe we could try and work something out?

If not, then free bump!
Well, i've nearly got enough cash. But, im just really paranoid about sending money. Is there anyway that you can prove you're legit? Also, we could do it through eBay as well, so its more safe, for both of us.
Anyway, yeah just PM me