Fingerstyle ballad in E minor

Join date: Feb 2006
20

IQ
I am working on wirting a book of accoustic guitar songs , please have look at this piece and offer any suggestions , thanks
damien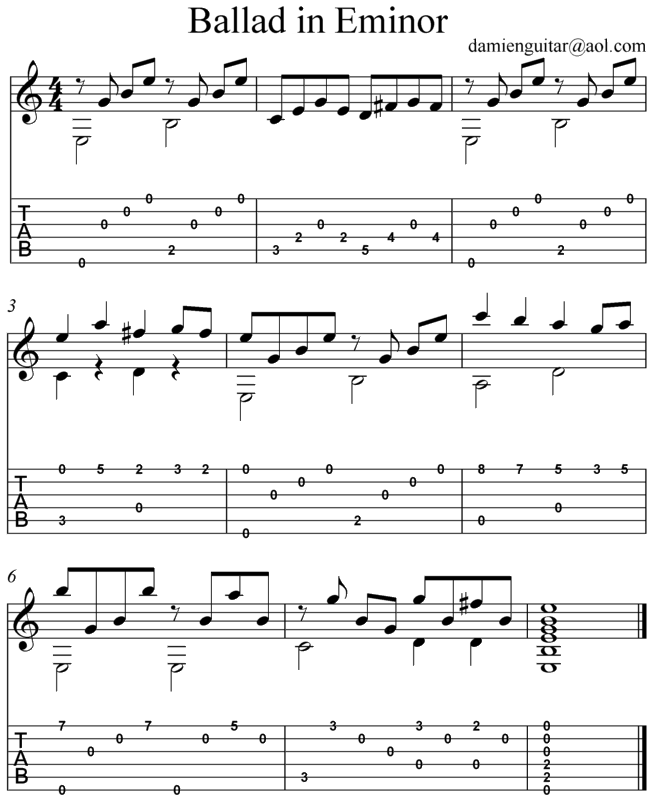 Join date: Jul 2006
200

IQ
that looks very similar to a currwnt grade 5 peice...

and it also looks a bit classical, are you askin for help playin it, or help in taking it further?
shouldnt it be numbered 4 and 7 instead of 3 and 6 or am i counting wrong. sounds good btw.

EDIT: you could also put the key signature and it would get rid of the F# but if it is to teach people to play you might want to leave it until they understand how key signatures work.
Last edited by a4lrocker at Feb 24, 2008,