I need help ID'ing a game

Join date: May 2006
61

IQ
Hey, I saw a picture and it reminded me of an old game I used to love, but I can't remember the name. Does this picture ring any bells?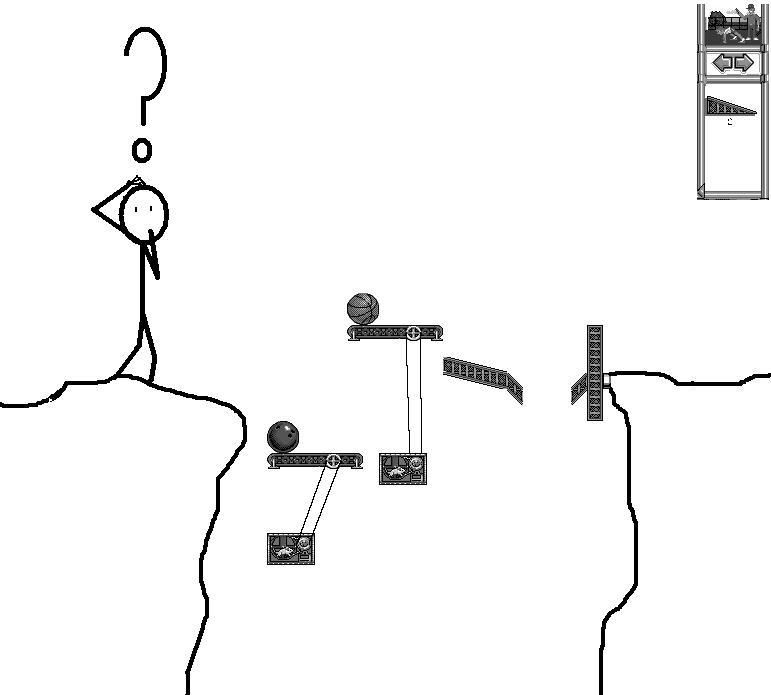 the great machine, great game

Join date: Feb 2006
20

IQ
A ridiculously overused internet meme game?
The Incredible Machine!
whoops, INCREDIBLE machine is it

Join date: Jan 2007
140

IQ
Euh.. how the hell is he call.. I think it's professor something or something like that..

Tim? Dunno..

Join date: Nov 2004
61

IQ
Donald Duck: Quack Attack
its called the incredible TOON machine, or at least the version i had was.

Join date: Mar 2007
10

IQ
The Incredible Machine!
That game was ****ing awesome.
Couldn't you make little guys walk around, then kill them?

Join date: Nov 2007
280

IQ
lmfao I love your paint drawing

but everyone said incredible machine so.. there ya go.
Professor TIM

T he
I ncredible
M achine

lol