Cephalic Carnage
Their myspace says they're coming to Calgary, Alberta, but their website doesn't. Does anyone know if they're going there or not?
It seems Legit, but I checked
Here
and couldn't find anything, So I don't know.

Join date: Nov 2004
81

IQ
hello fellow calgarian... if you are.
i dono man, i dont listen to them, although they covered slayer pretty decently.
I found the listing on
Last.fm
so I think it is happening

Join date: Nov 2005
80

IQ
Yeah, I'm a Calgarian, and I really want to see CC!
Well, if it's on their myspace then I would trust it because usually whatever shows are on myspace are legit.

Join date: Nov 2004
81

IQ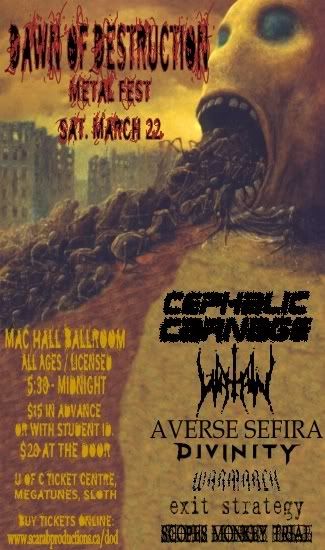 fo sho.
i think ima go