When Did You Get You Get Your First GOOD Guitar?
My first guitar was a classical acoustic. It is ok, and was a good first instrument. My current guitar that I really like is a Cort Performer Series, which I got after I played for about a year. I like my Cort guitar and have no intention of replacing it with something better.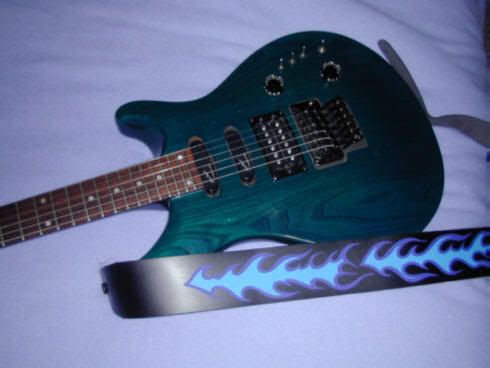 It is approximately 20yrs old, and looks like it has had an owner before me that wasn't very nice to it (its got a few scratches, but only noticeably when looked at closely). I am unsure what the body, and fret board are made of. The neck is painted/coated like the rest of the guitar. The single coil pickups say "select designed by EMG" on them. The guitar does have a whammy bar, although I haven't put it on because it makes it difficult to tune.