FS/T Bass Pedals (Fulltone, Boss, Ibanez)
Fulltone Mosfet Bassdrive
Like new, in box, I've only had it for a few weeks. Bass Exchange doesn't have a very good policy on returns and
exchanges
. Ironic. Anyways, not much to say about it, ships with box, manual, original packing, and 9 volt.
$135 OBO
Boss ODB
Another solid pedal, just not my sound. It has a few visual scratches, no box, but it sounds as good as the day I bought it. My first OD
$40 OBO
All prices include shipping.
Trade bait: Sansamp Bas Driver DI (one or three channel, no preference), MIM Jazz bass, MIM or Squire Tele
I have $$$ to add for the right deal.
I don't ship first, but I do have some feedback from a paintball site I'm a part of.
http://www.paintballforum.com/buy-sell-trade-feedback/142734-blueshoxonmyfees-feedback.html
Thanks for your time
Last edited by BlueShox at Mar 6, 2008,
Forgot Pictures
The Fulltone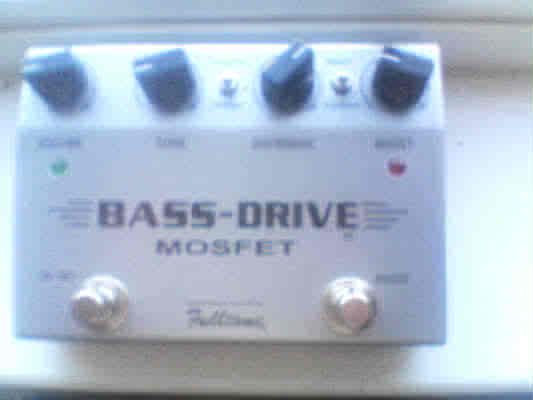 Boss; Ibanez is sold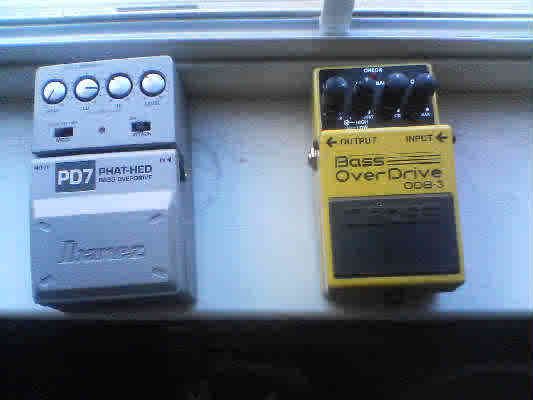 Last edited by BlueShox at Mar 6, 2008,
What about shipping to australia? i know that'd be pricey.
I'll check it out, what are you interested in?

Join date: Feb 2007
90

IQ
How much would it be to ship the ODB-3 to the UK? Manchester more specifically
need zip/postal codes for international shipping.

I did a quick search on Australia, and the shipping to Sydney (zip 2000) was about $94, but giving me a zip code would give me a more accurate idea of the shipping fees.
I'm interested in the ibanez overdrive / distortion.

And my postal code is 3161, that's melbourne. more pricey?
Shipping $77.68

So I'd do $100 shipped.

upp
Nobody wants this Fulltone?

If there's no leads on it by Saturday morning, It's being shipped back to the Bass Exchange so they can rape me of shipping and re-stocking fee and what not.
give me until tonight to decide, i've found a second hand Boss BF-3 from a local dealer for 160 bucks. If i can't get my hands on it, i'll buy the phathed from you
Sorry, had an offer of $40 local last night.

Ibanez is sold, the other two are up.
12 hour warning on the Fultone. Somebody pick it up now.
Forgot to take it out over the weekend, so I'm giving one more 12 hour warning.