danelectro u2 f/t
just got this a couple weeks ago. its a blues machine. make me some offers for trades!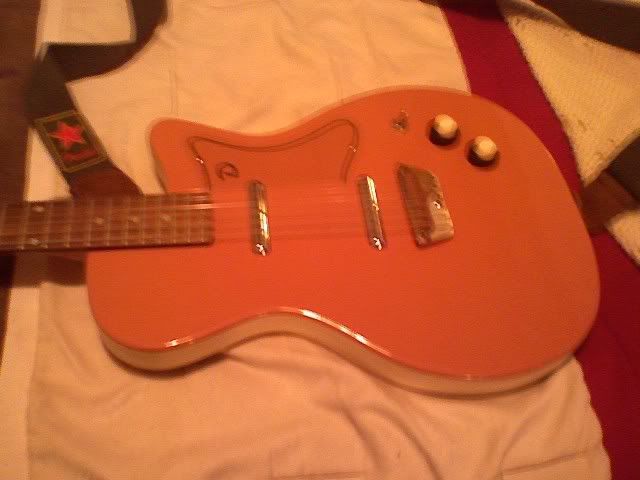 is it a new re-issue one or vintage?
re-issue. which i personally think is a good thing. ive played some vintage danos and they sounded good but played crappy. this one plays really amazingly
hmm either way it looks sweet! what kind of trades?
i was kindof looking for an amp or a les paul style guitar but im open to any offers
i have some vintage gear if your into that kind of stuff?
im pretty picky on vintage stuff. what do you have to offer?
the things I have up for trade is a 1960 something ( not sure of the date) Supreme tube amp, its s 2x12 , greatt amp lovee the cleanss. and a 1969 Kay et-200 which still plays sweetly. I have a original cry baby I'd throw in with the guitar if you liked that trade
my email wouldnt load the pics but i looked the amp up and im pretty interested.

how many watts? and where are you located?
im suprised you found something lol hmmm I'm going to say its atleast 50 watts because it gets pretty loud being a tube amp and all, it doesnt say specifically. Im in newfoundland Canada
oh im all the way down here in pennsylvania so i really doubt this would work out. it would cost way too much for you to ship that amp here
hmm depending on the price would you still do it?
i dont think so man. my mom was gonna pay for shipping the danelectro and she said shes not gonna loan me the money to ship it all the way to canada. being unemployed sucks
ahhh ****ty, but yet its still better than working at mcdonalds like I do, like the other 85% percent ofthe world.
Well I hope you can sell it man, beaut of a guitar