the distortion hunt

Join date: Oct 2005
40

IQ
I'm hunting out the best sounding distortion pedal to go with my 1989 Platinum seires BC rich and a Dimebag Dean. I also like to play Ibanez and the Synister gates axe. right now my main axe is the BC Rich, and I'll probably be getting the Kerry King Marshall when I've saved up enough. With that in mind, the Metal Zone sounds pretty crappy, I like the Boss Metal Core with the Super Overdrive, but I'm sure there's better ones out there.
So I'm open to suggestions, metalheads!

Last edited by vanitybinge at Mar 7, 2008,

Join date: Jul 2007
72

IQ
Guyatone MMX Metal Monster.

There's a review up on youtube, just type the name in to the search bar.

DS

Join date: Oct 2006
190

IQ
It doesn't really matter what guitar you have when choosing pedals, only your amp.

Join date: Oct 2005
40

IQ
are you sure about that? A Fender through a Big Fuzz is gonna sound different then a a jackson through a Big fuzz don't you think?
I'm not knocking you down totally, but I think the guitar would have a different sound, otherwise whats the point of choosing a guitar at all? If the pedals and the amp make all the sound choices, it wouldn't matter which guitar we played.

Death-speak do they have that pedal at guitar center?
u can get the metalcore sound out of the metalzone

Join date: Oct 2006
190

IQ
If you're choosing a pedal then it's the amp that determines how good the final sound will be, not the guitar. Granted the guitar determines the character of the sound, but if you want a specific tone then importance is generally Amp>pedals>guitar

Join date: Jul 2007
72

IQ
Not sure about GC but Musicians Friend carries it (I think) so it's very possible. It runs just under $180.

Also, seagull is right. There's no pedal on earth that can polish a turd of an amp. What are you going to be plugging into?

DS

Join date: Mar 2006
320

IQ
Boss ODs are garbage compared to stuff like the Fulltone OCD, and the Homebrew Power Screamer
So many nice guitars but a crappy amp

. A new overdrive pedal is not going to make it sound better, besides valvestates suck at taking pedals. Sell one of your guitars and the valvestate and get a new amp. amps count for 70% of all of your tone, guitars do alot less than you think. for what you are playing try to find a used Peavey 5150.
I think the KK Marshall should have enough gain without a dist pedal? Maybe an OD pedal might help?

Join date: Dec 2005
20

IQ
wait...
kerry king marshall as in this?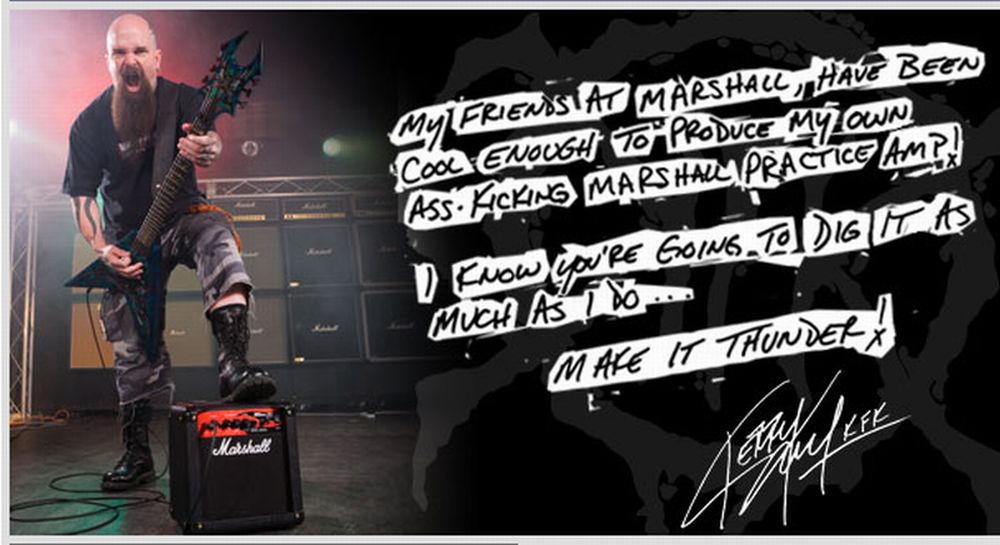 Join date: Aug 2006
320

IQ
He means the JCM800, not the MG.