Best Pizza Place Arcade Games

Join date: Dec 2005
122

IQ
So what game have you spent countless hours playing as a kid? House of the Dead and Time Crisis 2 were pure awesomeness, never beat HOTD but I did beat TC2 twice!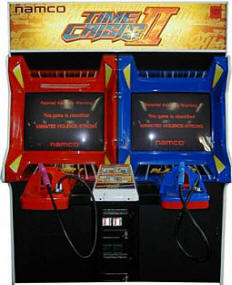 F*ck yeah!

Join date: Apr 2006
100

IQ
of course nothing beats HOTD

Join date: Feb 2008
20

IQ

Join date: Oct 2005
60

IQ
Raiden Fighters

rampage, i never played it on a console, just at the bowling alley by my house.

and the mortal kombat, pacman, pitfall, racing, and XMEN!!!
haha house of the dead definitely.
No contest.
GAUNTLET LEGENDS!