gibson sg, jackson dinky, and ipod video for sale.
PM ME!!!
both guitars: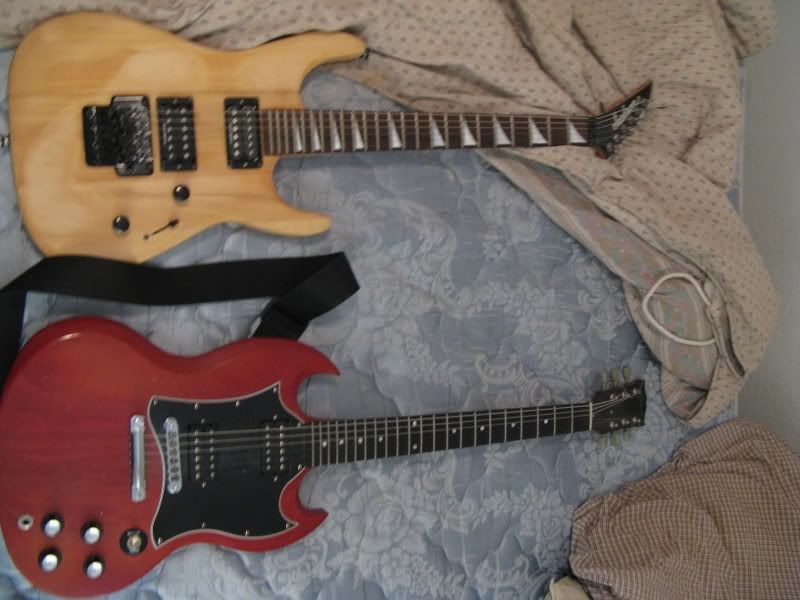 Gibson Sg Faded Cherry:
amazing guitar. plays great and has perfect action. i love this guitar but it is time for me to move on to a new one. looking for $580 with case. + shipping. will do trades.
flaws:
several bumps and bruises from normal play. not noticeable unless you look for them. there is a small chip in the headstock that is pictured but it is only 1mm wide.
pics: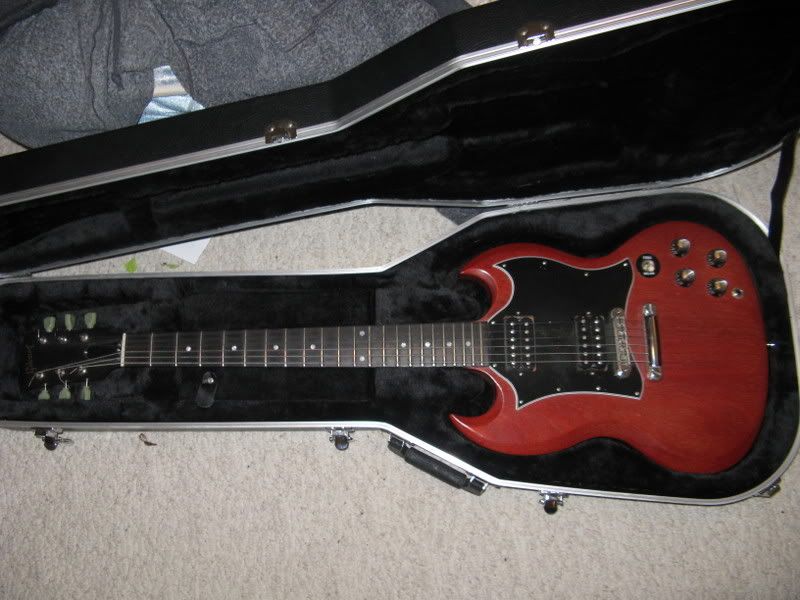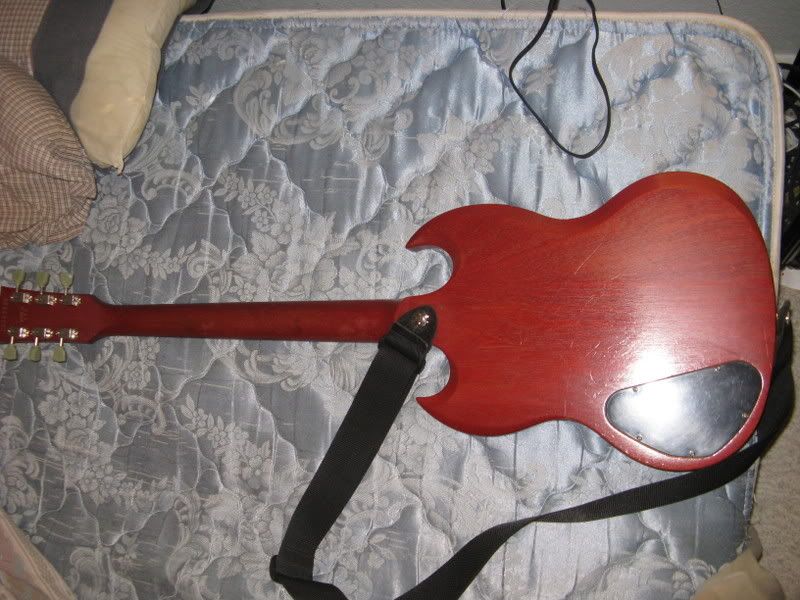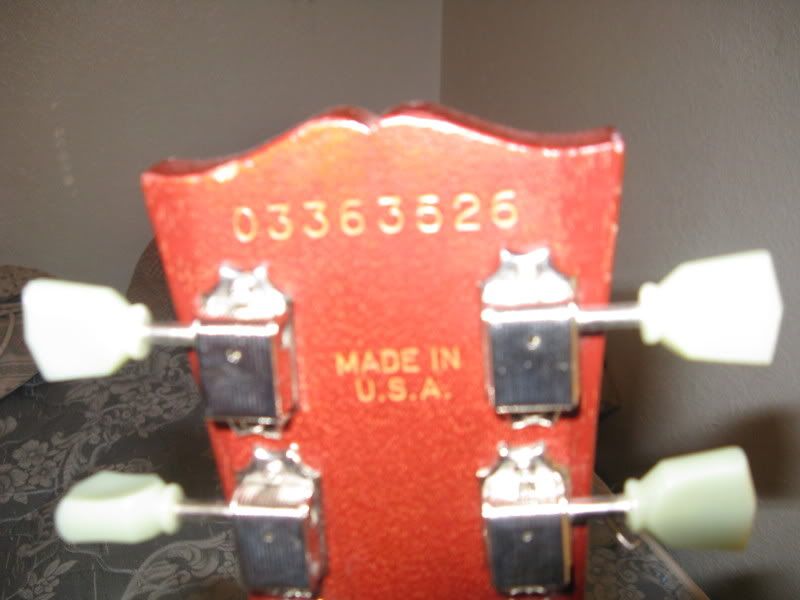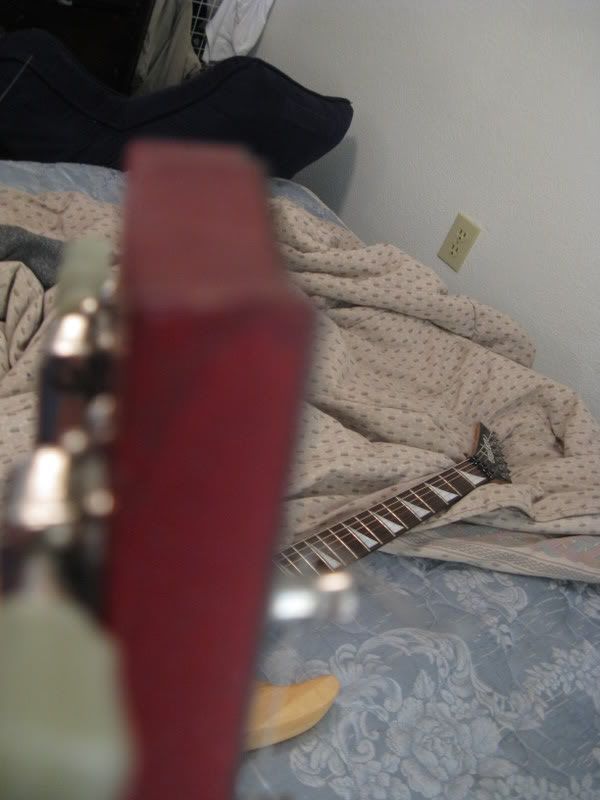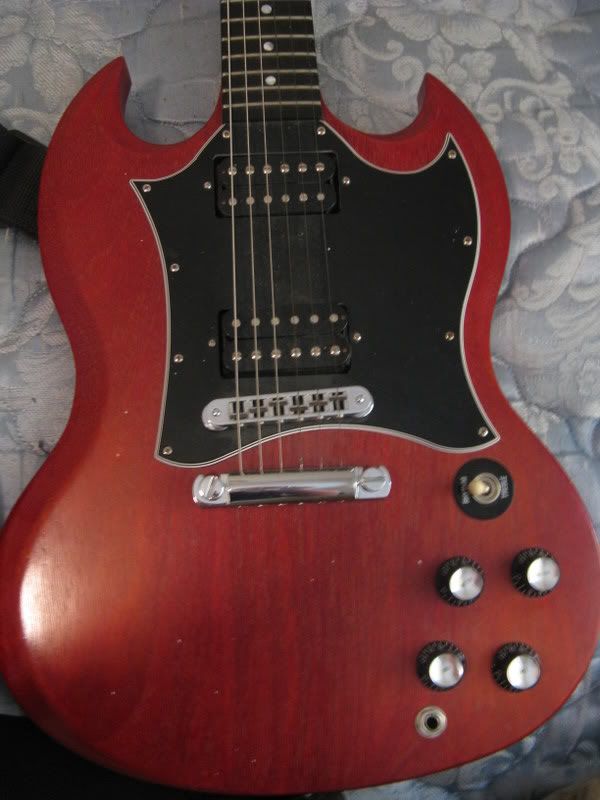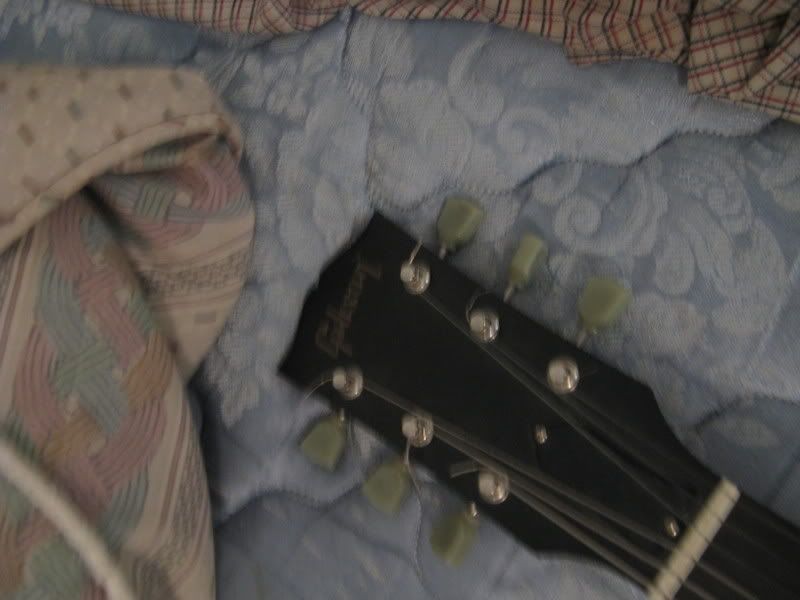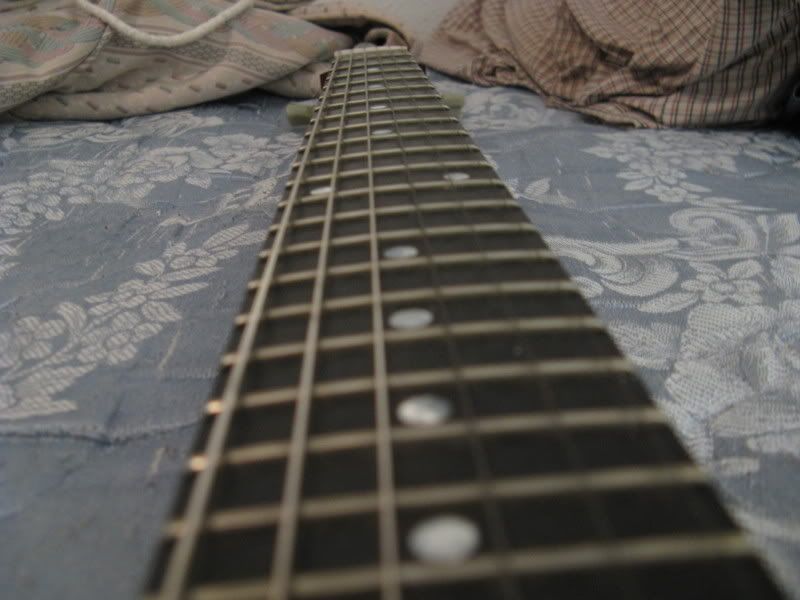 Last edited by colbywitagibson at Mar 12, 2008,
New Price: $200 + Shipping
Jackson dx10d
info found here:
http://www.ultimate-guitar.com/reviews/electric_guitars/jackson/dx10d_dinky/index.html
and here
http://www.samash.com/catalog/showitem.asp?ItemID=43542&ovchn=YAH&ovcpn=Yahoo+SSP&ovcrn=43542&ovtac=PI&AffiliateID=330
was originally black. sanded down and now it looks better i think. perfect for a refinishing job. everything works. there are bumps and bruises as well but nothing bad. just stuff like fading in the black metal parts. plays good but not really what i'm looking for. pickup rings are cracked but they still hold up fine and dont move. trem arm is silver because that is what came with it. price: $220+shipping + shipping obo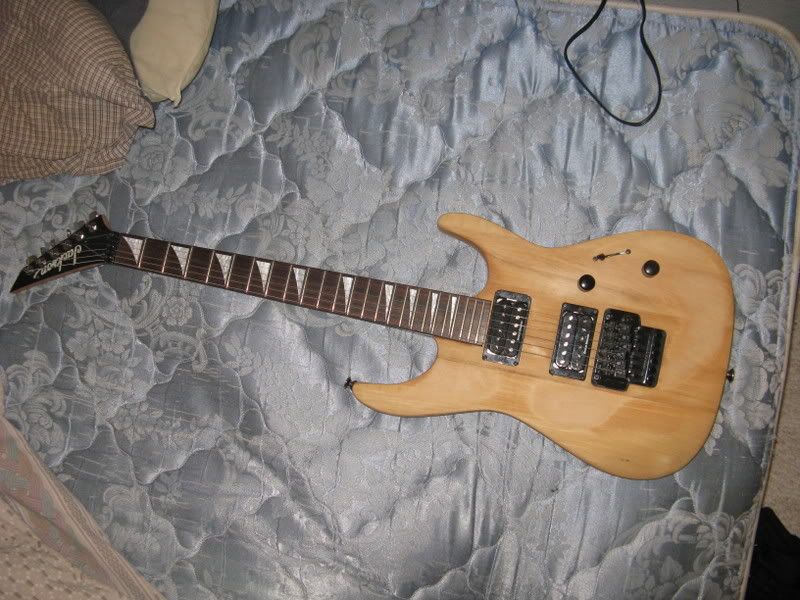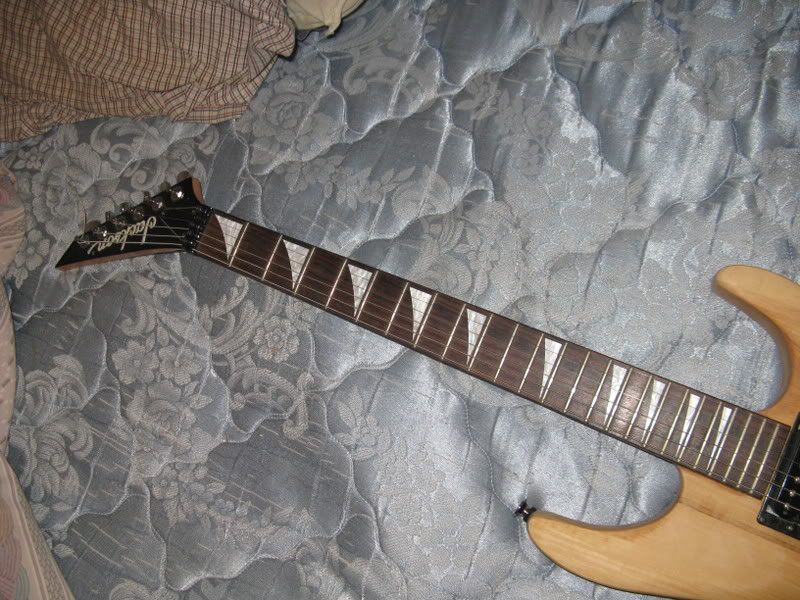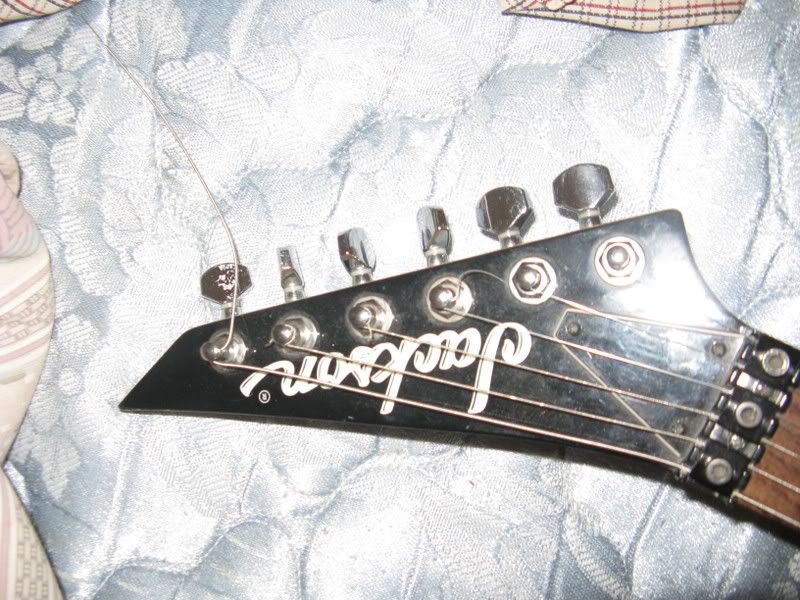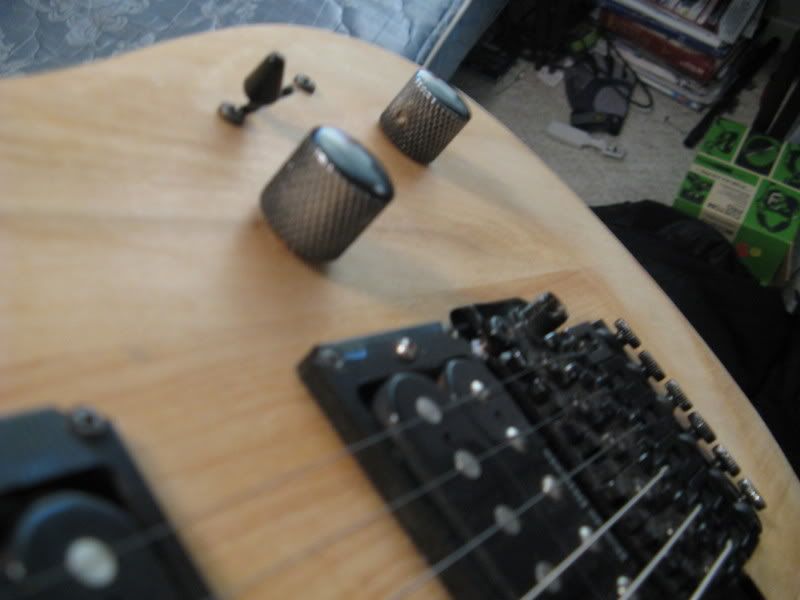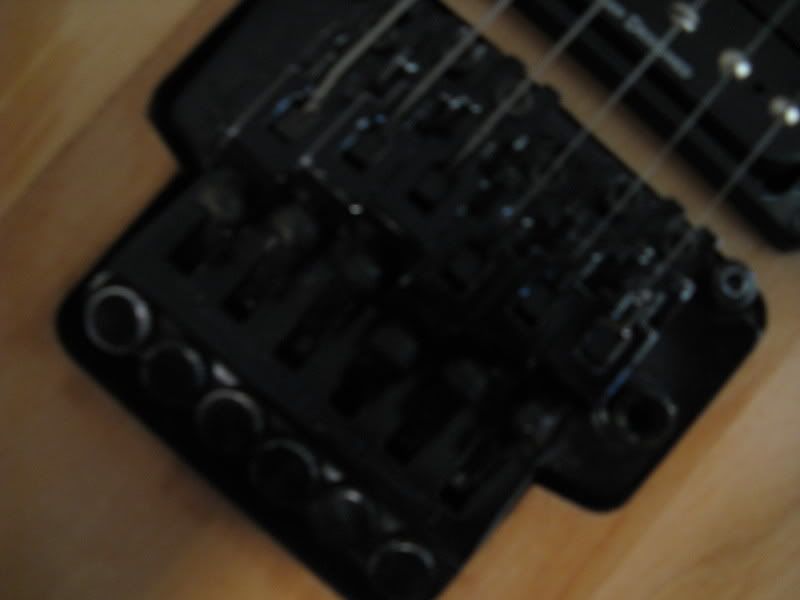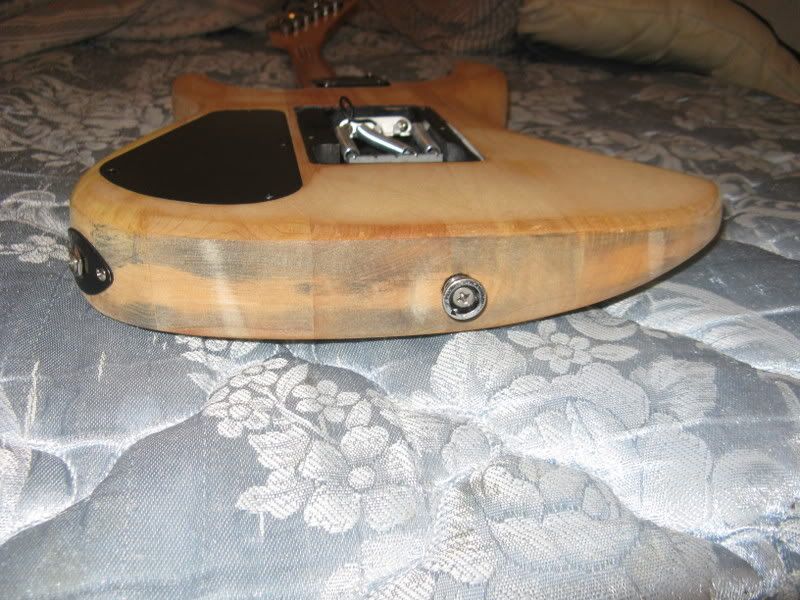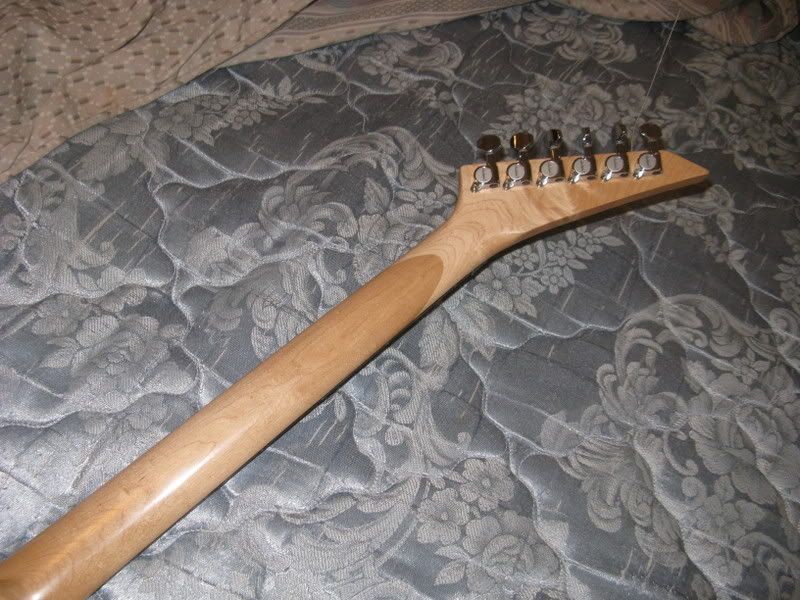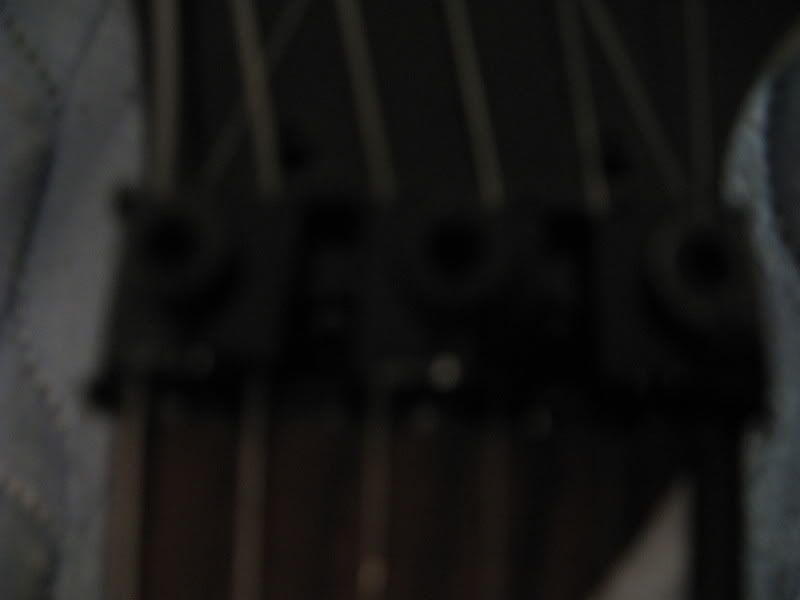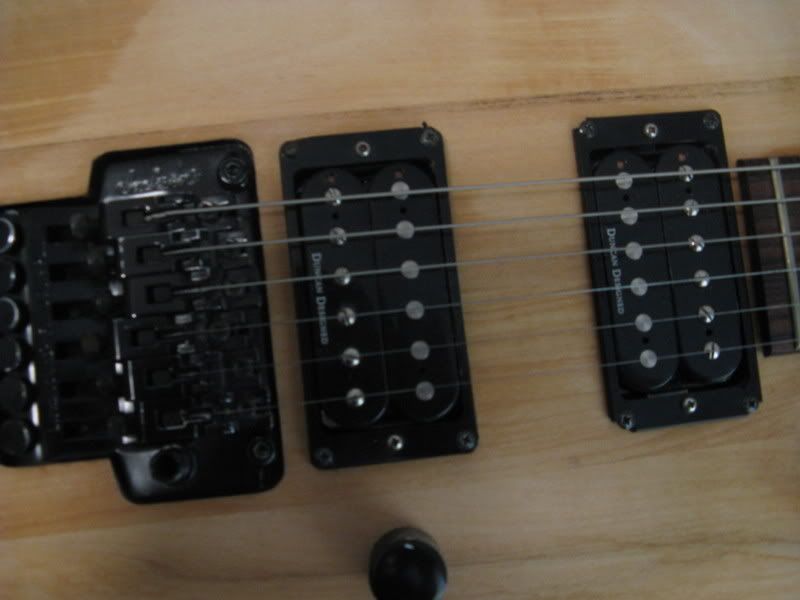 Last edited by colbywitagibson at Apr 15, 2008,
ipod. works but sound only comes out of one ear unless the headphones are pulled out about 1/8". scratched up but everything is still perfectly visible. 30gb of storage. stores videos, pictures, and music. includes charger and cable. price: $100 + shipping obo.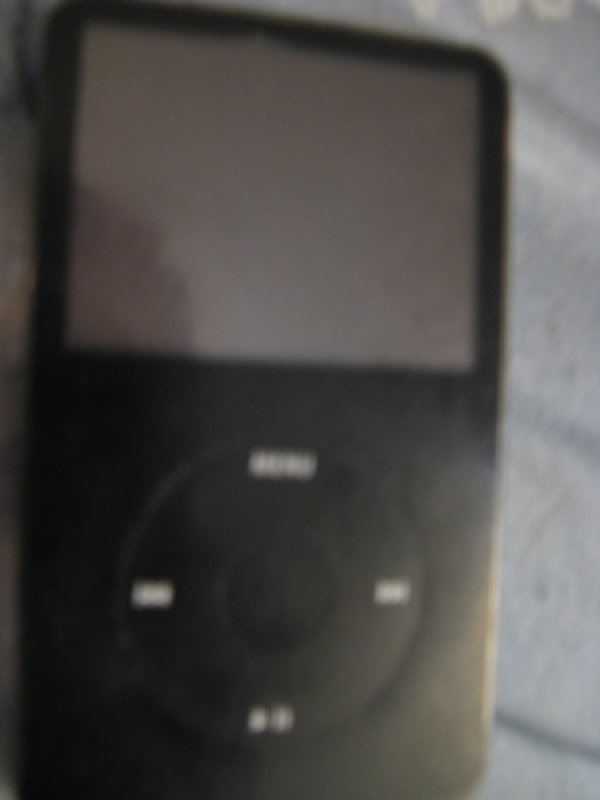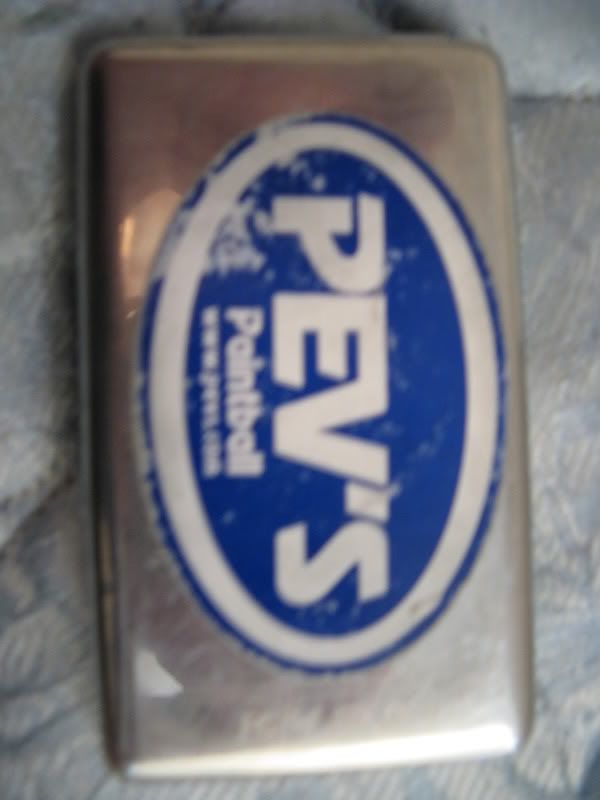 sticker can be removed.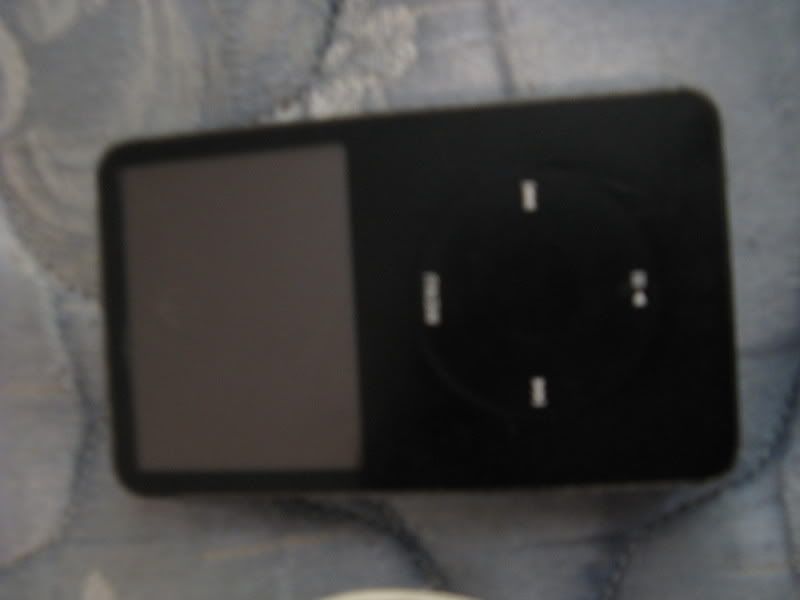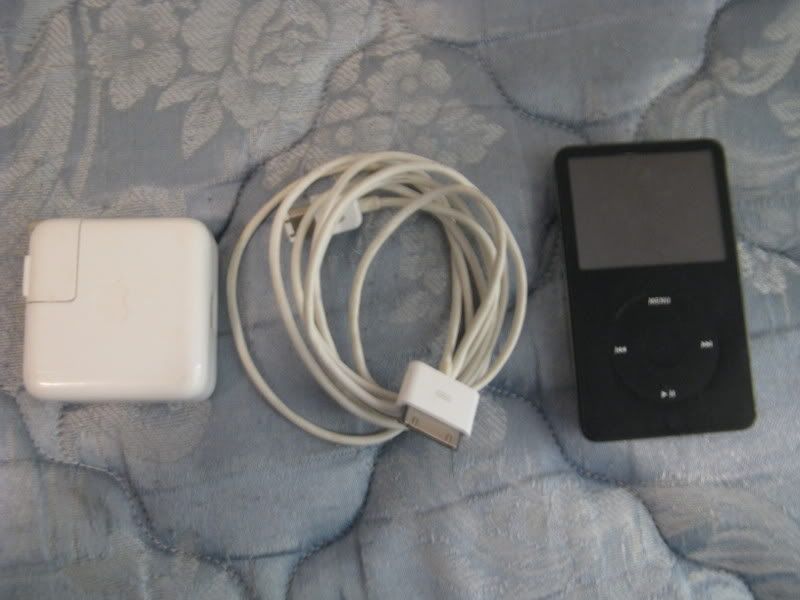 Join date: Jul 2005
10

IQ
what kind of trades are you looking for the Sg?
i just sent you a message...i think, my computer is gay..but i'll trade you my ltd m-10 and like $175+ shipping or the jackson, my m-10 has nothing wrong with it, it's a brand new guitar, i'm just tired of it and i want to try out other guitars..hit me back soon man, peace
if you were in the uk i would take that jackson

oh well heres free bump

Join date: Jan 2006
50

IQ
what are you looking to trade for the sg? i'm trying to sell my dean ML.
let me know if you're interested.
sorry dude..i didnt read on the jackson, that was my fault, i'll give you $150+shipping for it..i didnt realize you sanded down the paint yourself, i thought it was a stock paint job..and i didnt see what was wrong with it..get back to me soon, we'll work out a deal
no thanks to all offers till now. really lookin for a fender strat, ibanez rg, les paul, or something else nice. schecter maybe.
I hate to break it to you, but you will be lucky if you get $125 for that Jackson DX10D. Needs to be refinished and could use new hardware all around. MINT ones go for around $250.
dude i've got a schecter that im dying to get rid of, want to trade for your jackson?

Join date: Mar 2008
50

IQ
im gonna pm you about the gibson sg, im diggin it.

Join date: Mar 2008
50

IQ
Oh in my pm i forgot, if you play any other instruments i have a Selmer co. Bundy II Alto saxophone. Just thought id slip that in.

Join date: Aug 2007
70

IQ
new price for the jackson is $200 + Sipping. came down $100. help me out.

Join date: Dec 2007
50

IQ
no thanks. looking to sell. i am trying to buy my brother new cymbals
i might be interested in the jackson. we'll see.

Join date: Feb 2007
150

IQ
Im interested in the jackson, where do you live?
i have a fender body and a strat style neck if your interested
as well as all the hardware except the tuners, and ive pickups as well
im interested in the ipod
please help me out guys. i need to get these gone.
i have a 7-string jackson and a bunch of pedals. i am interested in that sg
no thanks, sg's not for trade
i'm interested in the jackson, but i dont think it's worth $200 though...so many things need to be replaced
well, nothing needs to be replaced.
What type of music does the SG specialize in, and around what price range are you talking for it?
i guess my inbox lagged. pm sent.
Last edited by gebgebgeb at Apr 22, 2008,
pm'd. help me out guys, i really need to sell the jackson quick.

Join date: Sep 2006
10

IQ
This the same Jackson from your EVH customization I'm guessing. Abandoned project, eh?
I'm interested in the Jackson, but could you post some pics of these bumps and bruises? Not really sure I'd go $200 + shipping. Maybe $200 shipped.