Telecaster Help **Pics Added**
How could i find out the year of this guitar.. or some more info about it?!
My dad gave it to me... ive been playing it for a while now and dont know much about it...
He bought it years ago when he played in the bands in the 60s

Its years old i know that much lol
Thanks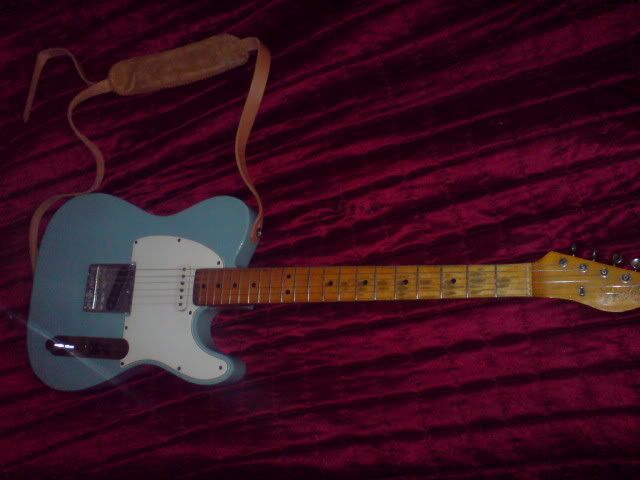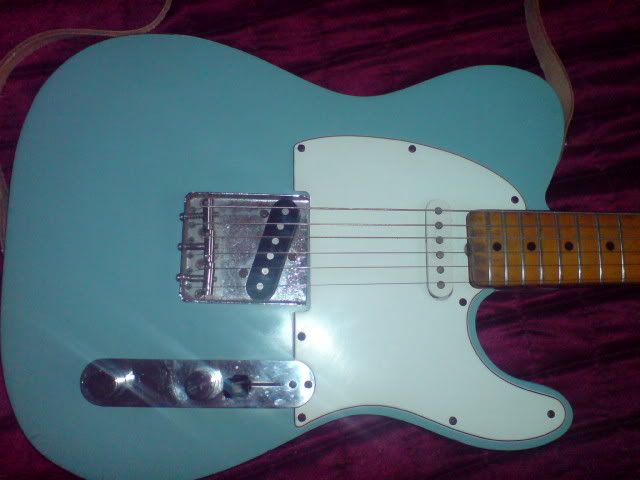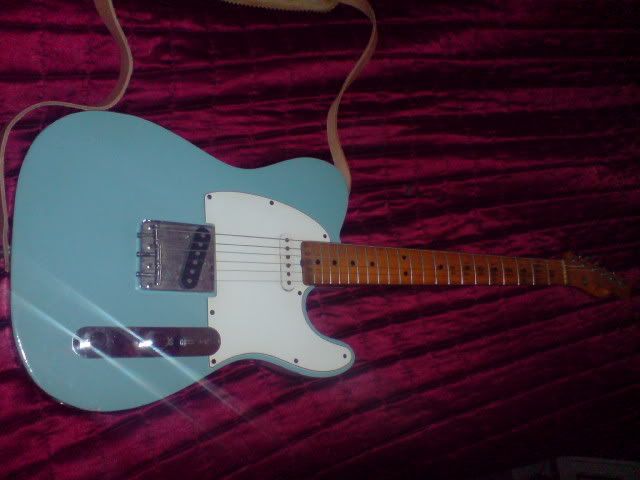 what do you's think?

Join date: Sep 2006
57

IQ
compare the serial nuber to the ones on the fender website.

Join date: Dec 2005
70

IQ
60s fender tele?

DO WANT

maybe get an old lipstick style pup?

Join date: Nov 2006
151

IQ
Doubt you will get an answer here, everyone is like younger than 18...
If you want a good answer make a thread on
www.tdpri.com
.. It is a forum just about Telecasters and they know EVERYTHING about them! They will be able to tell you exactly what it is.
Nice guitar BTW man, I want it. You're really lucky!

Join date: Jul 2007
60

IQ
woah
nice geetar!
thats worth loads you lucky son of a-

i guess try checking the seriel number on the fender website (i think you can do it there)
Last edited by 666hamish666 at Mar 13, 2008,
thanks a lot guys for the help!!!
gona put a thread up there now

i'll sell you it lol
Great looking guitar.

I would keep it if I were you.

Join date: Oct 2006
60

IQ
not only a nice guitar, but nice sheets in the background

Join date: Nov 2006
151

IQ
Did you end up making a thread in the Telecaster forum? Got a link?

Join date: Mar 2008
40

IQ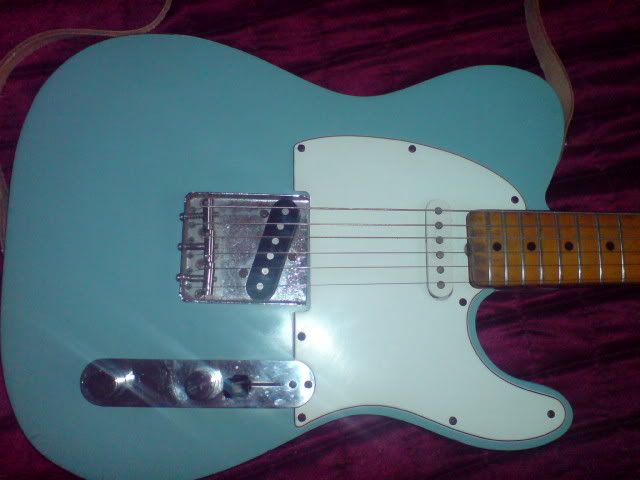 It looks like the Neck PU is from a Strat ... or some replacement to the Tele Lipstick PU.
Found your thread in the Tele Forum:
Newbie Irish Telecaster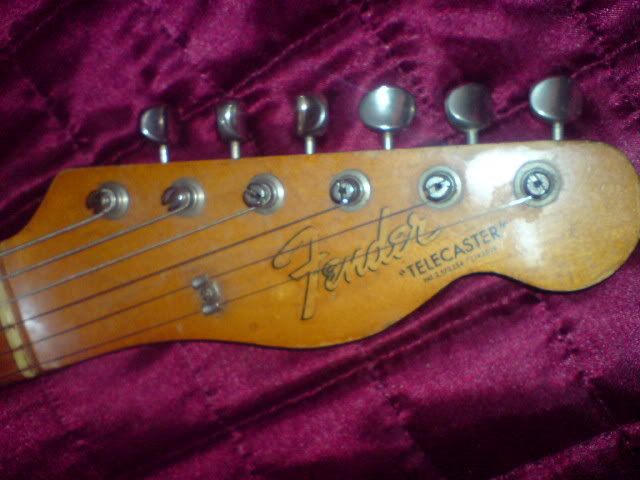 The headstock logo kinda looks off to me ... perhaps, the angle and/or lighting?


Join date: Feb 2006
210

IQ
The headstock decal is different from how they usually look but that is definitely the nicest tele I've ever saw. I want to mod my Squier with a Strat neck pickup like your Tele. I bet it plays like a dream. Keep it, don't sell it. EVER.