Crooked X "Check these guys out!!"
Well last summer i went to a Ted Nugent concert here in Evansville ane no one knew who was opening for Ted and these group named Crooked X. They are from Coweta, Oklahoma and the band consists of four 13 year olds (at least they were 13 when i saw the) but anyways check them out!!
Myspace Page
Homepage

Join date: Nov 2006
40

IQ
What the hell... The singer's voice sounds 20 years older than the rest of him.
o_O

Wrong forum, but goddamn, they're great.

Join date: Dec 2006
10

IQ
I nearly started cracking up as soon as I saw the singer.
He looks like he should have a wimpy whiny voice.

Good music though, even though I usually don't like that type of music.

Join date: Apr 2004
289

IQ
No way did that kid make that voice...

I'm doubting the singer actually.... singing like that.

Srsly, he's 14. Does he have the same amount of testosterone as... uh... Rosie O'Donnel?
o damn i didnt kno they were on rockband thats tight and yea the singer does sound alot older than he is...and looks. hah
I bet you they're all 30 year old midgets.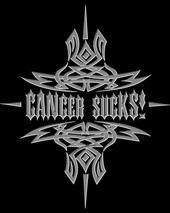 And i found that slightly comical.
Join date: Dec 2006
30

IQ
there already sell outs hahah.
Damn man this is some epic ****, and they are only 14.

Join date: Jul 2006
30

IQ
I think they are on Rock Band.

CroneR: Beat me to it.

Join date: Jun 2006
10

IQ
They're local (I'm from Oklahoma) and I really don't get what the big deal about them is.
dude they kick ass and they are only 14! thats y!!

Join date: Jun 2004
10

IQ
the singer looks like a puss yet sounds like some kind of professional wrestler, explanation please?