Fender Tuning Pegs

Join date: Mar 2008
20

IQ
Well, anywho..I wanna put some Vingate Machine heads on my Tele. But I think its like $50 for a set, so i was wondering is it really worth it? Id only buy it cause it looks better than the standard pegs.. but are they any better than the standards?
Standard:

Vintage: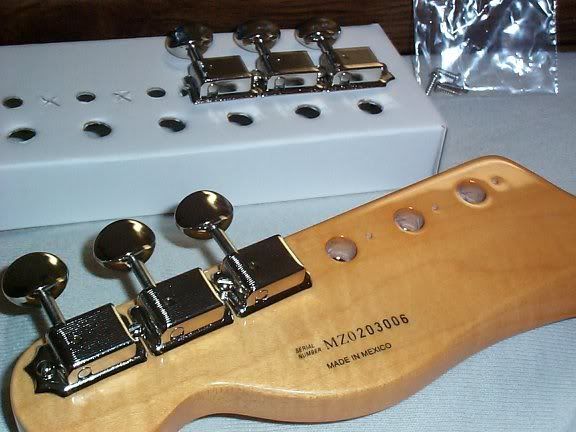 well it depends on who you buy them from. if you buy some from grover, then yes, it will be better.

Join date: Mar 2008
20

IQ
Grover has machine heads like that?