Considering selling a Agile Al-2000
This is a Agile Al-2000. About a year old and has never been gigged with. Everything is intact and still performs well. 3-way-selector and volume/tone controls arent scratchy or anything and the frets aren't worn to hell. Grover tuners keep the tune for a week or so until a check-up is needed. There are a few scratches on the back from buckle rash and a dent above the input box where I hit a desk with it.
Goodies: It comes with a softshell gator case.
Dimarzio Tone Zone in the bridge and an Air Norton in the neck
Graph tech saddles ( for the tune-o-matic ) from graphtec.com
New strings ( D'Addario 10-gauge )
Schaller strap locks ( will include white nylon strap with locks on it )
1.14mm black pick ( heh )
Pictures: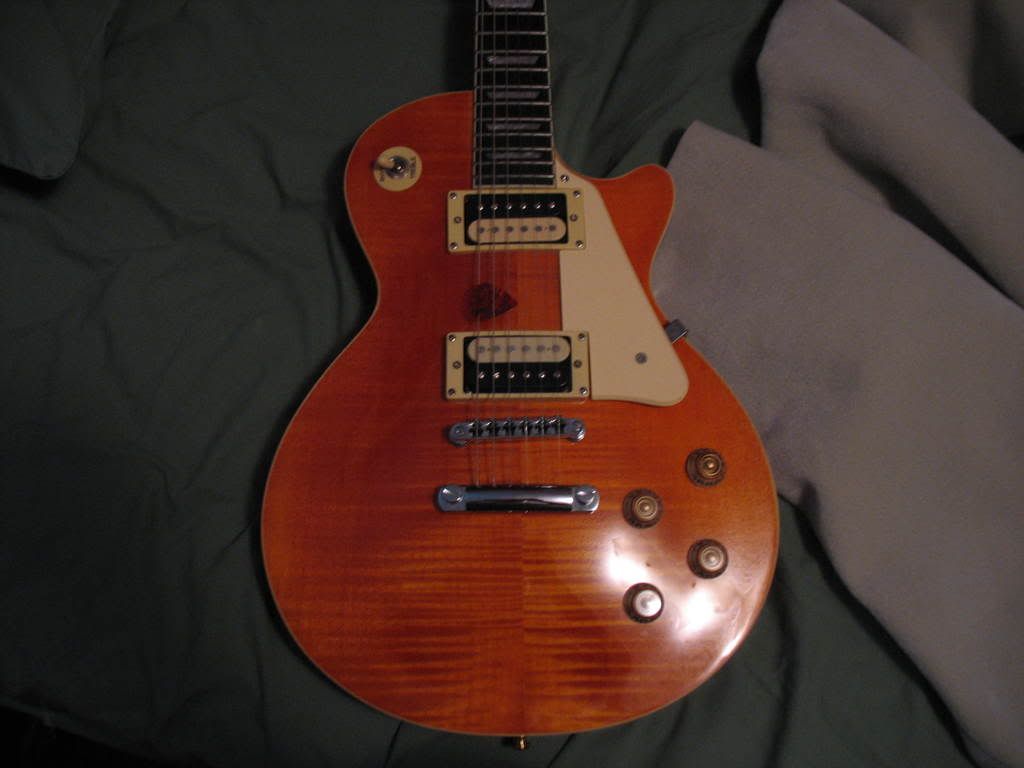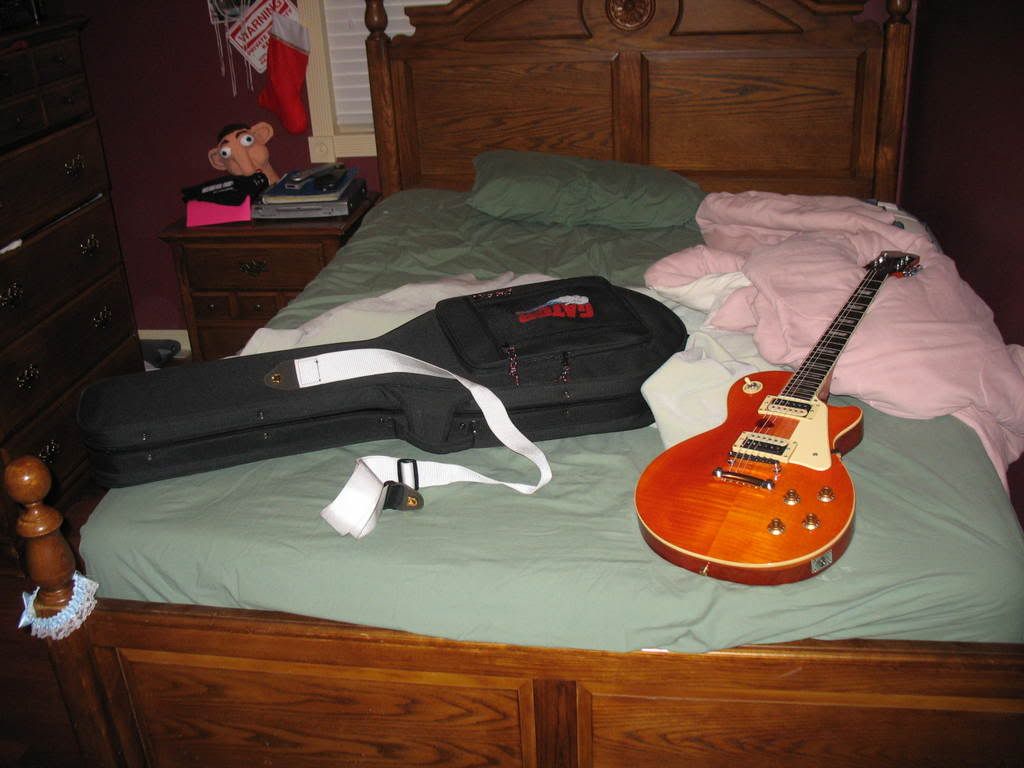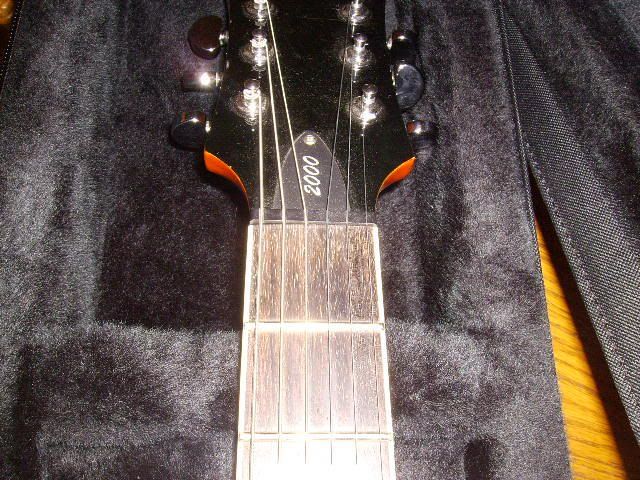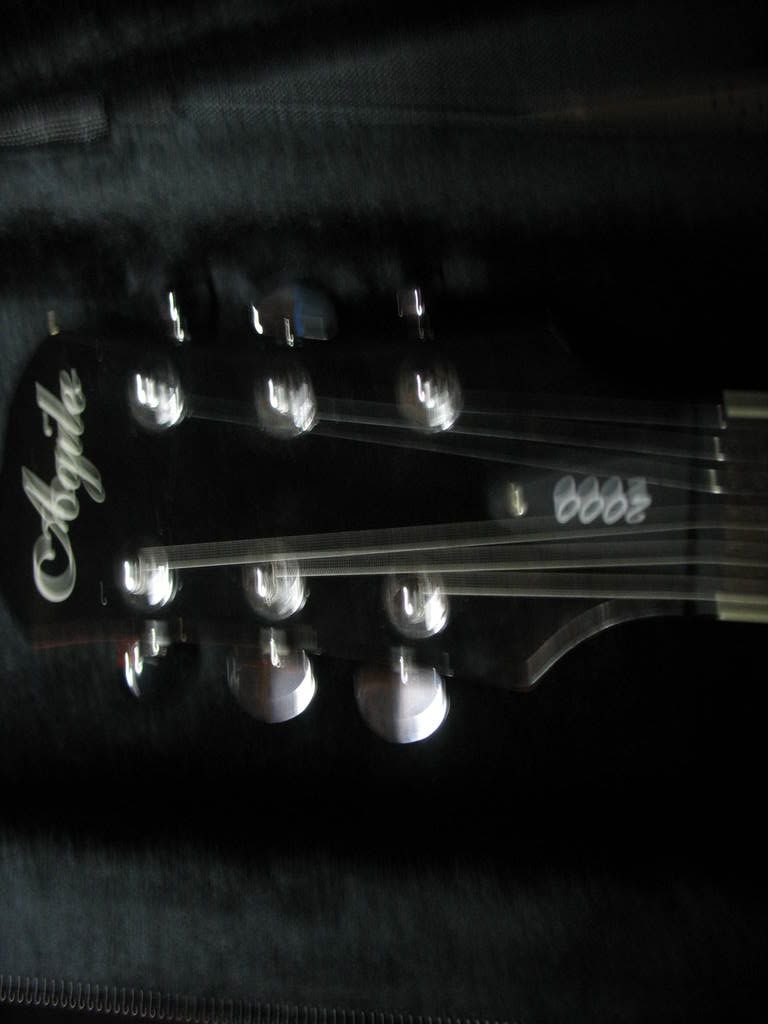 I live in Chattanooga,Tennessee and highly prefer to ship in the lower 48 states.
So shoot me some offers and we will see what happens. The reason I want to sell this is I want a strat-style body for the upperfret access. If no one bites im happy to keep it. The shipping cost will be around 40$( Lower 48 USA )
I have an ibanez strat bodied guitar. its a metallic grey gio. i might be able to trade ya. if not how much are you looking to get for it?
Last edited by panterarulz8119 at Mar 20, 2008,
I was looking to get around 230$ and up for it. For it new it's 215$ off rondomusic and that isn't included all the nice upgrades/labor I did on it. I suppose around 250-300 shipped.
i'll give it a thought thnx
so i'm guessing no intrest in the ibanez?
What is the model/how old?
it's a 2005. gio. metallic gray.
would you sell without the pups?

Join date: Jul 2005
10

IQ
are you still selling this?
I may be able to pick it up.
$230.00 is cheap with those pickups.
is the pick used?

would you sell without the pups?
so ummmm....
Bump.... I am still considering selling this.
I...er... I want to sell the guitar I suppose as a whole so no I won't uninstall the pups. It comes with case and all.
I lost the pick actually. I have a solid black USED(lol) 1.14mm pick though now.
-Edit-
I think I am going to have to go with cash only. I think I want to buy a new guitar and not a used one for that new guitar smell.

Also selling a Behringer GMX V-tone 212 SS amp. If anyone is remotely interested I will post some pics/specs/age/blah blah. I want to sell because I want a tube amp tone now-a-days.
http://www.musiciansfriend.com/product/Behringer-refurb-VTone-GMX212-Stereo-Combo?sku=480731
tThat's the amp.
Last edited by Legends16 at Apr 6, 2008,