Your All Time Favorite Album
So i searched and there was no thread made for this,there has been Favorite artwork and Favorite album by (blank) band.
So post a picture of your favorite album, music wise.
My favorite album is Time2Shine by E-Town Concrete.

Join date: Jan 2008
80

IQ
Pretty sure it has been done, actually.
Mine's
2112
.

Join date: May 2007
90

IQ
I came.
I came.
Epic.

Join date: Dec 2006
61

IQ
Choice between:
Cruxshadows - Shadowbox Live CD
Explosions in the Sky - The Earth is not a Cold Dead Place
Nine Inch Nails - The Fragile

Join date: Aug 2007
30

IQ

Join date: Nov 2006
10

IQ
Pretty much any SoaD album ever. I particularly love Mezmerize/Hypnotize.
Epic win right there.
Not necessarily my favorite (I don't really have a favorite) but these few albums were all monumental changes in my musical taste and direction... so I'd say these are the most important albums I've ever bought.
The three great stoner rock albums - Sleep's Holy Mountain, Spine of God and Welcome to Sky Valley.

Join date: Apr 2005
10

IQ
Pink Floyd's The Wall. It's the only album I've heard that I can completely relate to. iTunes' play count tells me I've listened to it over 500 times.

Join date: Nov 2006
60

IQ
My absolutely favorite album ever. I have almost all the other chili pepppers albums and love them all, but BSSM is by far my fave.
I wasn't a huge weezer fan until about a month ago when I started listening to this album in class. It really grew on me, and now I'm a pretty big fan of them. This and Pinkerton are some of my faves.
This album means a lot to me. I was born in Michigan, and lived there for 10 years. It really reminds me of home.
Pretty self explanatory.....
Really got me into Pink Floyd, and have been a fan since.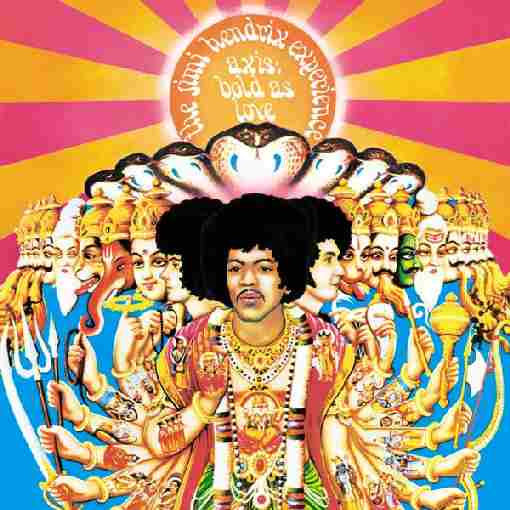 My favorite Hendrix album. Absolutely beautiful.
I've got others. I might post em later.
Last edited by IMABBALLPLAYER at Mar 21, 2008,

Join date: Sep 2007
70

IQ
This is hard....hmmmm.....

Guns N Roses - Appetite for Destruction

There, I'm happy with that, haha.

Join date: Feb 2008
20

IQ

dude! the exact album i thought of when i saw the title!
you have won 1,400 respects from me.
also honorable mention for sublime.

Join date: Jul 2006
30

IQ
Even though my own music differs form funk rock, this still is my favorite album ever.
I really think its the best album ever made.
Pinkerton by Weezer comes very close (try listening to Pinkerton...you might like it)

Join date: Nov 2007
721

IQ
Bostons Boston Woot
Jimi Hendrix, Experience Hendrix.

Join date: Mar 2007
20

IQ

MASTODON FTW!!!

Join date: Jul 2007
60

IQ
or absolution by MUSE.
both just fantastic albums that i just adore.

Join date: Sep 2005
100

IQ
Theres a lot more.