FS:Jackson 7string and some pedals
Hello all,
I just bought a new SLSMG so I have to thin the herd.
I have a 90's model DX-7 seven string in trans. red with a quilt top. Excellent condition, comes with both sets of pups.
I swapped the duncan designed for some generic high-output pups, that actually sound very,very good. looking for $200
Effects:
Proco Rat (u dirty rat)-like new in box-$70
Ibanez toneloc CF-7 (chorus/flange)-$35
Boss Rc-2 loop station-like new in box-$120
Dunlop crybaby-$35
Ehx DR.Q nano-$30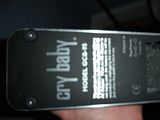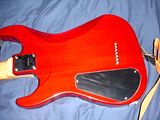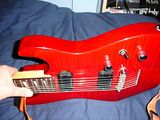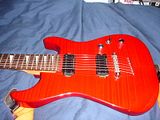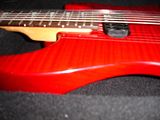 My Camera takes horrible pics. the body is a dark wine red. sorry!
I would prefer a local deal for the Jackson as I dont have a case for it anymore. I live in North eastern CT, near the westchester/Putnam Ny border.
If I must ship I will build a plywood case for it (i am a cabinet builder) for a reasonable price.
Email any interest to JLC9909@Yahoo(dot)com

Join date: Mar 2008
220

IQ
I might be interested in either the wah or the chorus/flange. Don't have enough money at the moment (I'm a cheapskate, I know), but anyway, here's a free bump.
definatly interested in the loop station. And i live in southeastern mass. so i'm really close to you. Willing to trade anything for that? or are you just looking for cash?
just cash at this point just bought 2 new axes
spent the night cheesing,
looper, crybaby and dr.Q are sold to used666 pending payment.
I cant believe no interest in that proco rat?? Sick pedal, huge headroom, true bypass, and when the drive is down acts as a compressor/sustainer. Great pedal.
i'm definatly interested in the jackson...i'm gonna see what somebody would give me for my guitar first though.
looper, crybaby and Dr.Q are sold!!! Thanks used666 for a smooth transaction!!!
fly away- let me know. What guitar are you getting rid of?
its an ibanez AWD-83. im not sure if i want to really get rid of it. its just a really nice jackson. haha. i'm still thinking about it. i really really like the one i have though.
ill straight trade for that if you want.
hey man. i've thought alot about it and its an amazing guitar i just dont know how to really play a 7 string haha. and i really like my guitar. so i'm gonna have to pass on it. thank you though.
all seven strings still fs
Would you go $150 on the 7-String?
Would you go $150 on the 7-String?
no sir. 200 but I have a deal pending. still taking offers incase the deal falls thru
*blech* Local deal crapped out- punk-

Looking for a home for a nice 7
7 string and rat still for sale
Ok willing to trade the 7 for a nice 6string jackson or Ibanez
I'm interested in the Jackson if I can get the funds together. I would also have no problem with you shipping it disassembled if you don't have a case (should be cheaper to).
sounds good, let me know!

Join date: Mar 2008
10

IQ