This is weird!

Join date: Feb 2007
30

IQ
i dont see laiho in there

the hair is too dark
well they are alexis guitar range so maybe those particular ones are the ones he owns and he took the picsfr ESP, not that strange
Drugs are bad for you dude!
Looks like an Iron Maiden shirt though.
i dont see laiho in there

the hair is too dark
It kinda looks like he is starting to stand up.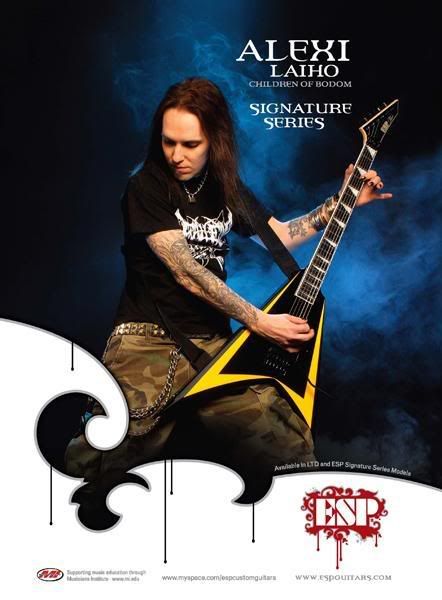 Alexi with dark hair.

Join date: Dec 2007
100

IQ
you can see the guy has a camera in his hand and he's wearing an iron maiden t-shirt.
OH MY GOD!! I had the wrong angle, I kept turning my head, thanks!!!
Alexi does have darker hair now, but that's totally just some amateur photo, judging by the relatively cheap looking digital camera in the reflection.
Not to mention the fact that Alexi uses a RR shape, which that is very different from, as far as V's go. And I have never seen him use green, and rarely the solid stripes (which are only on the US LTD models because of Jackson copyright in America).