Arirang + The Hawk

Join date: Mar 2008
30

IQ
So I thought I'd post my two guitars up here to get some information on them.
I've been playing for about 4 months now, and started on a very old nylon acoustic. It is over 40 years old and was bought second hand even back then. It's got quite a few idiot marks on it but still is in working order. It has a really wide neck and has a tiny body. I got it from my mum who picked it up close on 40 years ago.
I know the least about this guitar's origins, except that its made by a company called "The Hawk".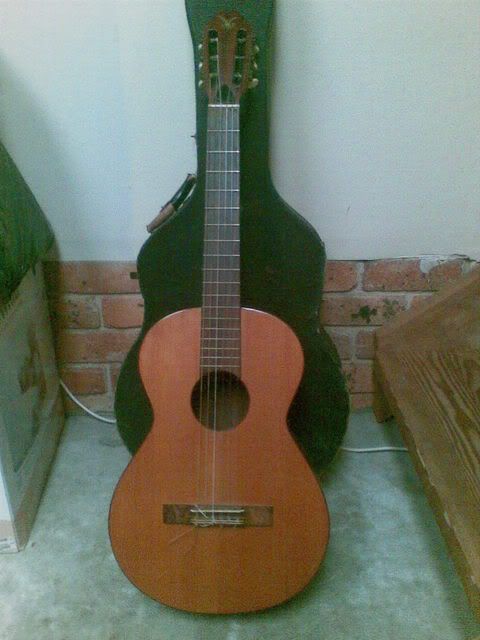 The second one is a Steel-String Acoustic made by a Korean company called Arirang and is a beautiful sunburst with a honeysuckle and hummingbird pickguard. Its in fine condition and has only a few idiot marks and the action is off a bit. I picked it up in a salvation army store for $20 AUD.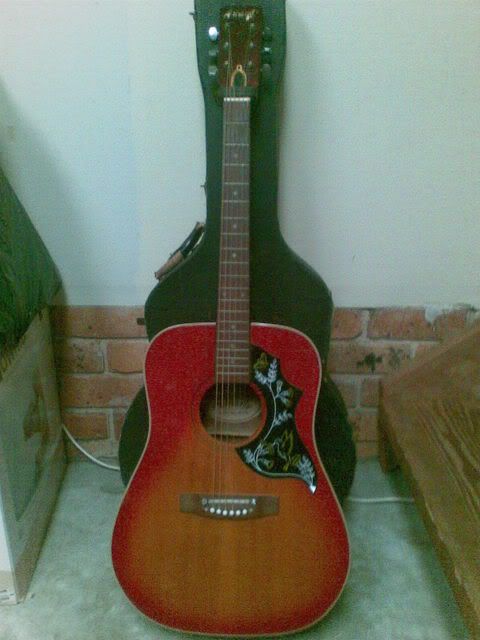 So if anyone knows anything about these two brands and what they're worth... Or anything else about them it would be great.