Strat Body/Neck/Scratchplate FS:UK only
I've got a SQUIER strat body and neck that I was going to rebuild and do the whole 'custom' strat thing with. But never got round to it.
I'll upload pics if there's any interest.
The body is a 3 piece alder body, a good weight. I don't really know what to say really apart from it does have white primer on. Routed for what appears to be a humbucker, then a swimming pool esque route for the middle and neck. I'd want £20+postage. I'll chuck in the bridge and springs too for £5.
The neck, 21 fret, nice feel, again, the front of the headstock has white primer on. And again £20+postage, I will include the neck plate and screws.
I also have a black pearloid scratchplate that I'd be willing to sell for £5+postage, or do a straight trade for a black scratchplate.
If you wanted the lot, it'd be £25 for body and bridge, £20 for the neck and £5 for the scratchplate, +postage, but I'll do the lot for £35+postage, all packed well in one box to save postage for you, or if you're local collection/delivery is cool with me.
As I said, I can upload pics if there's interest, thought I'd sling it all here before it goes on ebay.
Thanks,
Hairball
EDIT: I should also mention I'm not interested in trades at all, as I need the cash. Apart from the mentioned scratchplate trade. If you have to offer a trade, please think about whether what you are offering to trade is worth it for me.
EDIT 2: Here's a pic of the body, but before I primed it. I thought I had one of it as it is now, but I don't. So will get one tomorrow. And as you can see, it's an HSH route, not what I said above, I was doing it from memory. Apologies.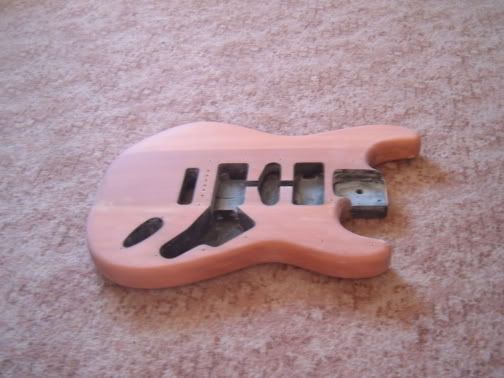 Last edited by hairball at Mar 31, 2008,
Could you post up some pics of it?
Which would you like pics of? I have some pics of the body, but will need to take pics of the neck and scratchplate, so can take them tomorrow.
Everything, if you don't mind.

Sure, I'll get pics of the body up now, and take some pics of the neck, scratchplate and the other bits tomorrow.
Right,
I got my pics, here are a few though I have more. If anyone would like anymore let me know and I'll put one up if I've got one like it or go and take one.
The Body: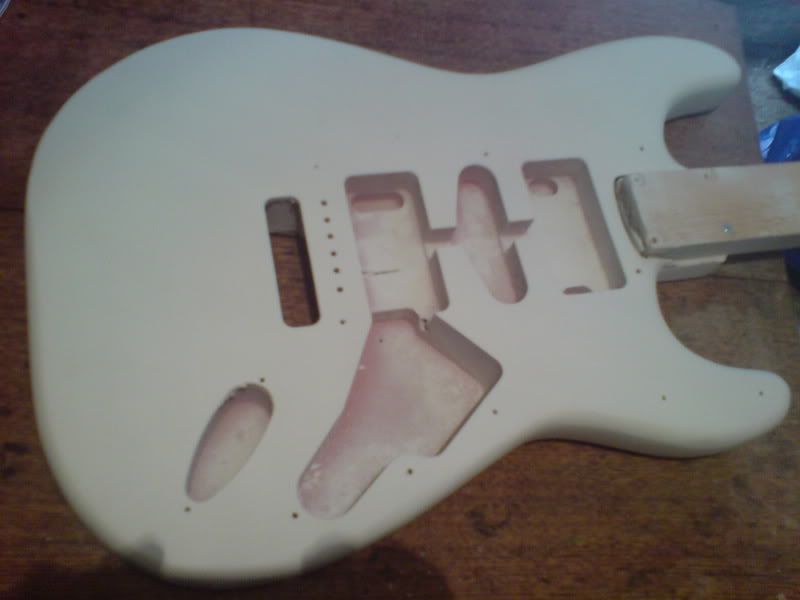 Body with scratchplate, I have a pic of just the scratchplate too if anyone's interested: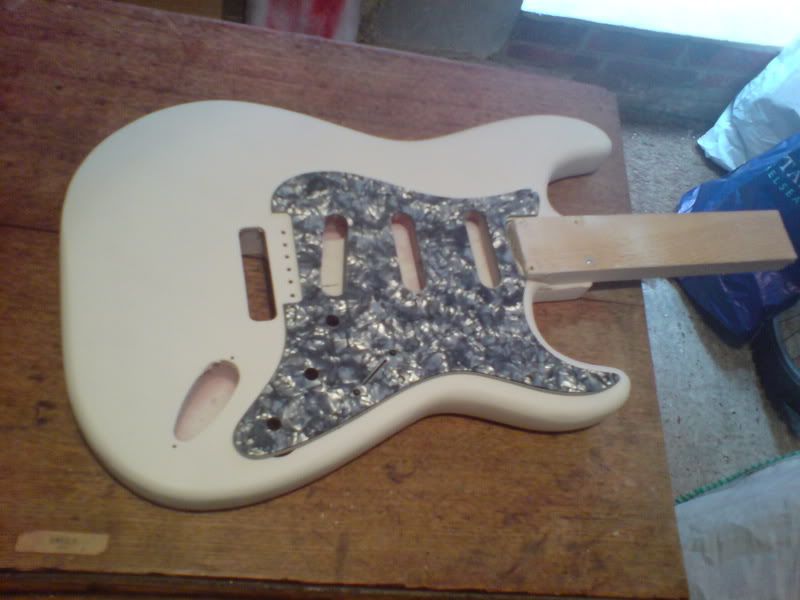 Neck: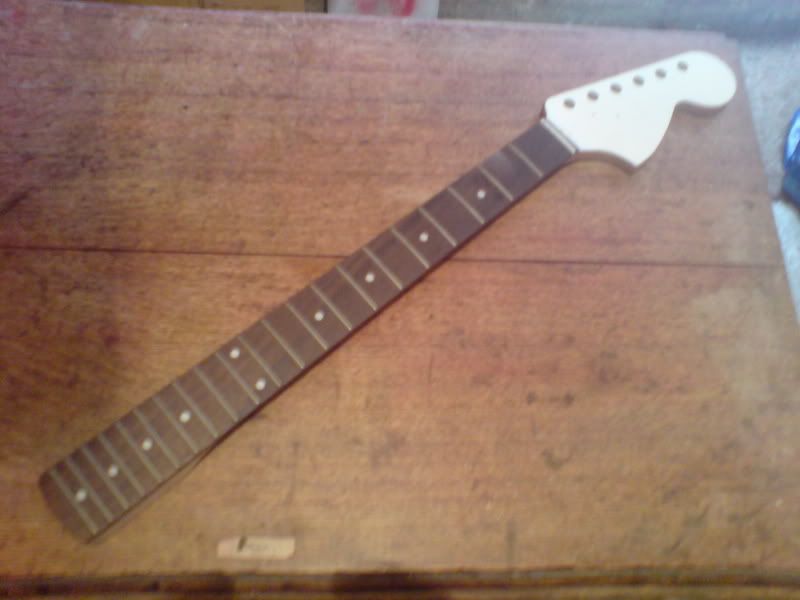 one thing I noticed when I took the pics today, is that there appears to be a little paint on the 2nd fret. Here's a pic of that:
I may have a guy offering £50 for the lot as I hadn't mentioned dropping the price for everything together at that point, but he hasn't got the money. If anyone is able to offer £40+shipping for everything pictured. I will split things up. And as said, I'm not 100% about selling it all, so there may be slight fluctuations in prices.
Thanks for looking,
Hairball
Last edited by hairball at Mar 31, 2008,
Could you possibly post some pics of the bridge and parts?
I can, not sure how much shipping would be for it though, seems like for £5 + shipping you could get a brand new one for about the same price. will take pics tomorrow for you though.
I suppose you might be right, cheers for the honesty

I'm interested in the rest as well though.
EDIT: PM sent
Last edited by aaronni at Mar 31, 2008,
Just to let anyone else looking know. All going smoothly, everything has been sold.