FS/FT Ibanez s470
I have an Ibanez s470 for sale. It's it decent condition and functions perfectly. The tone is waay better than i expected (i just don't don't dig the color anymore). I was actually able to get a real jazz tone out of it i mean like Autmn Leaves, So What, Anthropology tone just so you can get an idea of it's versatility. Of course the guitar was made for rock and does it well it sounds great through my Fender Rumble 60 which is actually a bass amp so imagine how good it would sound through an actual guitar amp. It does have scuffing on the back and a little bit on the top but it's not very noticeable. My favorite part of this guitar has to be the trem! Though the ZR trem may not be made super high grade material like the Edge-Pro it stays in tune no matter what! I use (not abuse) the trem regularly and haven't had to tune up in about 2 months. I'll go for
$300 shipped
and it comes with a fender hardcase, the case is beat to hell though it still protects the guitar very well you wouldn't want to use this for gigging, i'd stick to storage. The
ONLY
trades i'll accept is another s470 (or of course, a higher S Series with any 3 pickup configuration) of a different color with the ZR tremolo or an Ibanez AS73+$$, AS83, or AS93.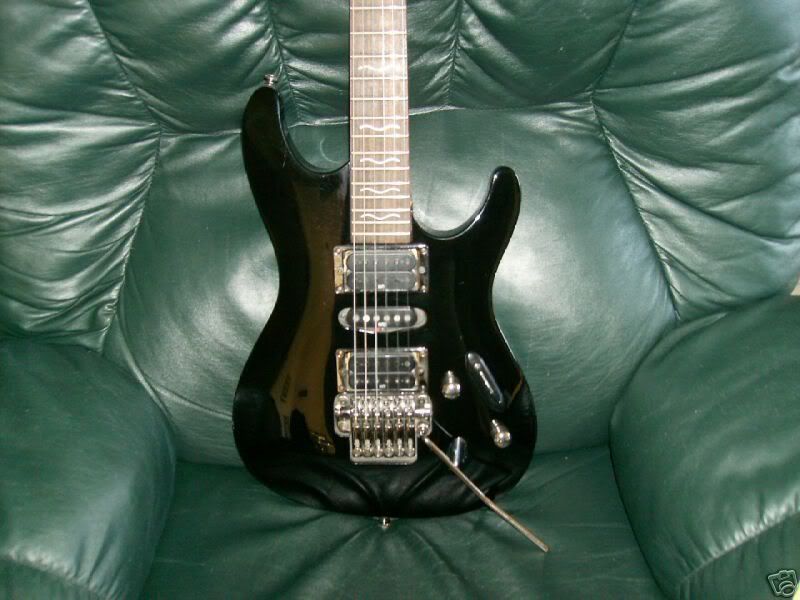 there looks like there is a strike to the right of the trem but it's actually a hair. The 5th pictures shows that.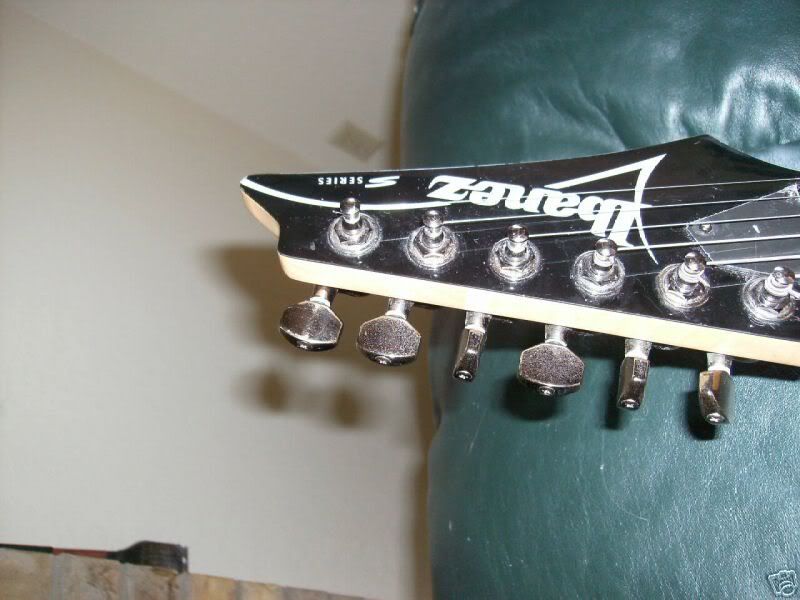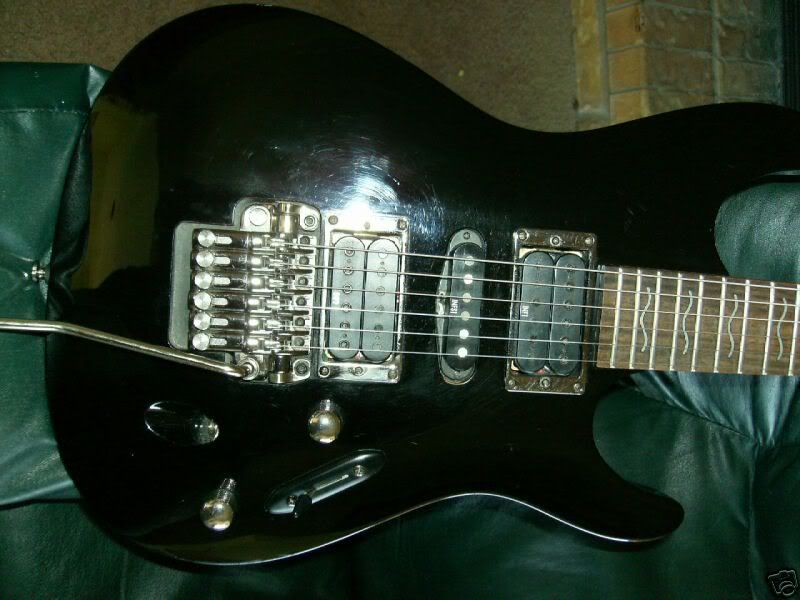 in most of the pictures the camera flash makes the scuffing looks worse than it really is but the pictures give a good idea of what to expect.
Last edited by Kwesi at Mar 30, 2008,

Join date: Feb 2008
60

IQ
Not even a trade for an Ibanez V-Blade?
Not even a trade for an Ibanez V-Blade?
I love the way they look.... when other people play them. They're just to dangerous for my tastes

nah sorry, looking for something with a trem. Maybe if your Jackson sells you can buy this ;p
bump, shoot me a reasonable offer and it could be yours!