DVD Player Recognizable Format

Join date: Aug 2007
10

IQ
Alright...quick question.

I've had a DVD-RW burner drive on my computer for a while now, but I've only used it for basic things like loading it with music, putting files on it, backup storage, whatever. Anyways, I happen to have some files that I would like to be able to playback on my television via a DVD-RW disc, which the packaging says it's compatible with.

Does anyone know the format needed for the DVD player to handle the file? (Yes, it is a movie file). I've tried multiple formats in Sony Vegas, and the closest I can guess would be the NTSC format, however, when I re-render the video, it always is rendered as an AVI (the original file format).

I haven't tried the NTSC (AVI) format yet, as I am currently out of DVD-RWs and need to re-supply...however, does anyone know if this format will work?

Join date: Aug 2007
10

IQ
I don't mean to double post, or to lean away from the content of the thread, but I just had to post it.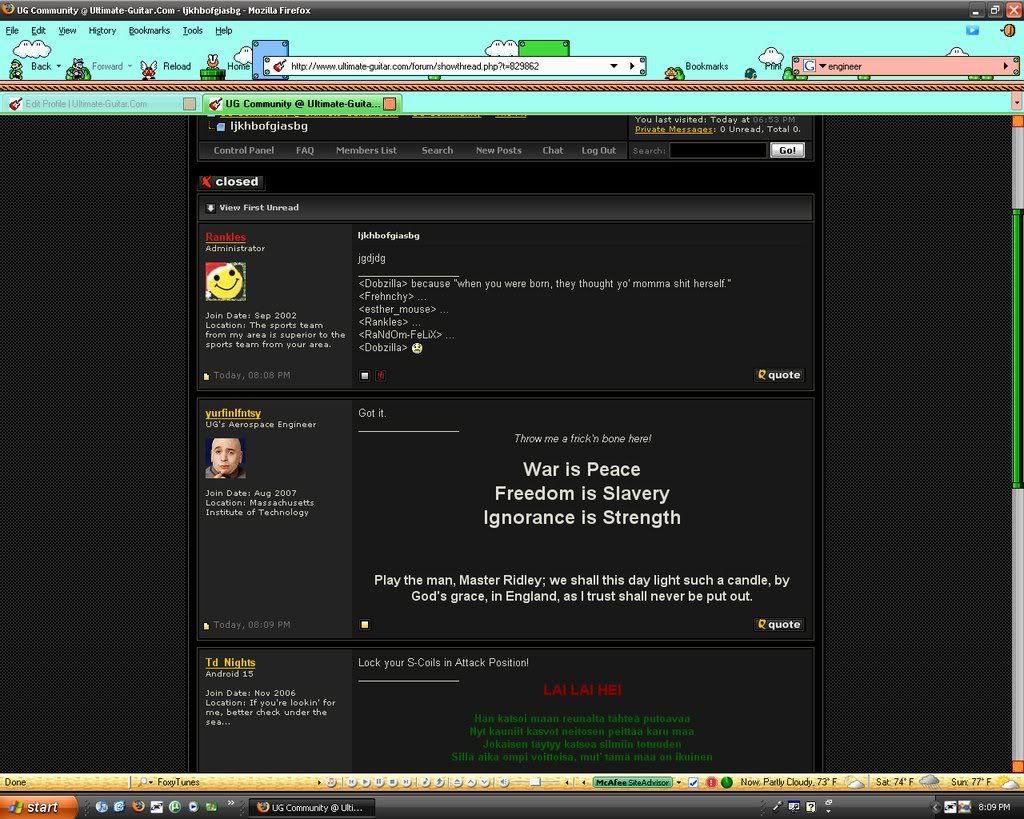 Why? I thought it was funny.
If it contributes to spam in my own thread, I'll take it down.
EDIT: Dear God I thought I resized it.