Desktop Cleanup

Join date: Aug 2007
10

IQ
Basically I'm just looking for input on something I feel I should have done a long time ago...
I'll post before and after pictures below.
Today I decided to clean up my desktop, because frankly I was tired of my icons blocking my wallpapers (I frequently change wallpapers, so the one you see in either picture isn't temporary, it's just a quick shop I did on a picture).
Anyways, I moved the icons to a folder in My Documents, and installed Rocketdock, which I had seen on /wg/ (no flaming on this, please) and was pleased with the results.
I'm going to leave it like this, but what do you guys think about the improvement?
Before:
After: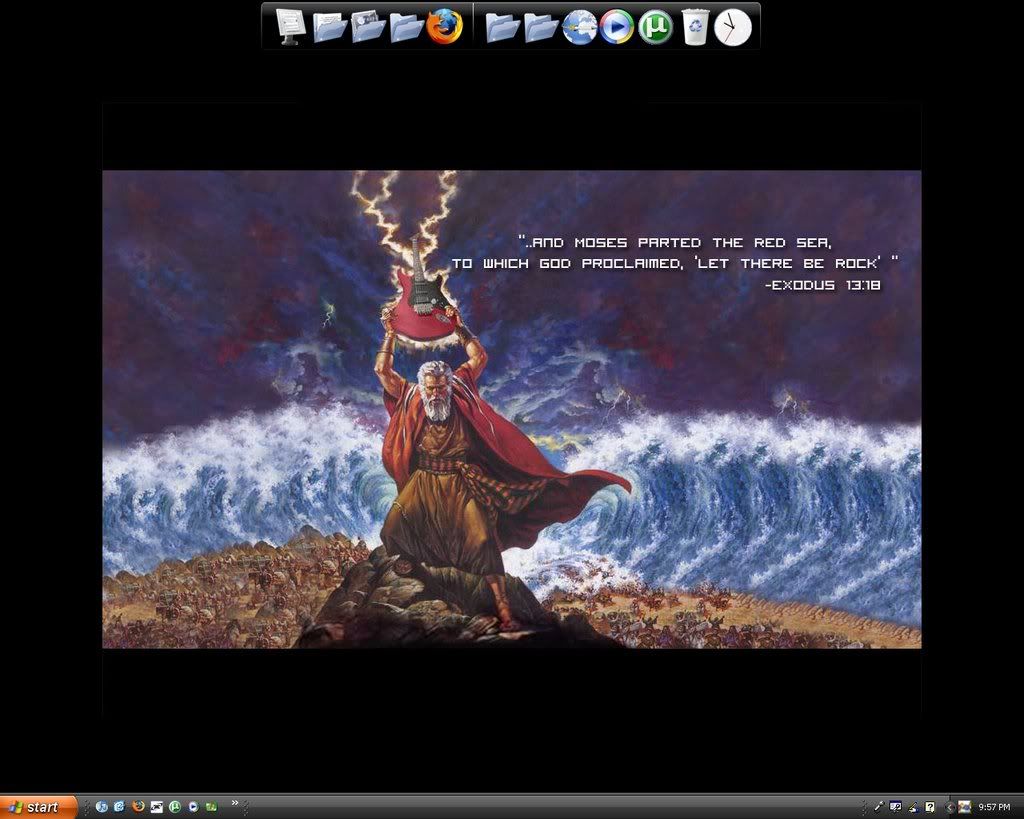 ALSO: I am looking for an icon to replace the default internet link icon on the dock, which I am using to link to the Pit. Do you guys have a picture, by any chance, of just the UG symbol, not the "ultimate-guitar.com" symbol, just the "u" with the horned "G".
Any help with that would be appreciated.