Strap locks for under a buck
I have been using these for years. A 1 inch rubber washer with an inside diameter smaller than the post. Never have lost a guitar or bass in twenty plus years. Works great try them.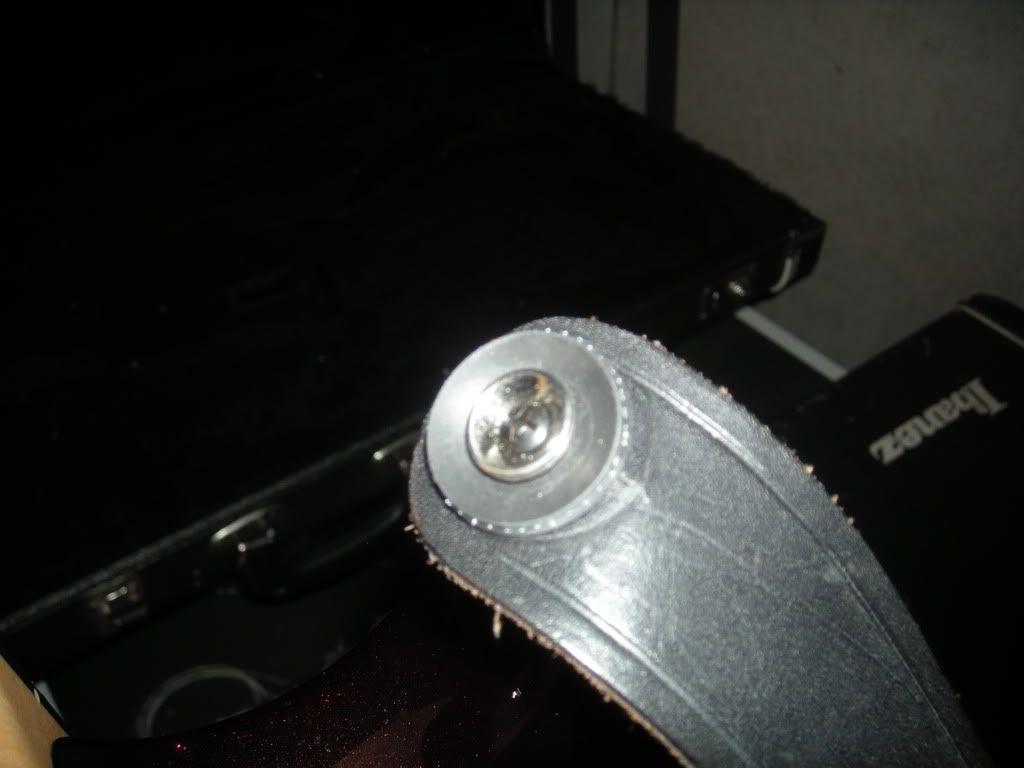 Join date: Feb 2008
81

IQ

Join date: Mar 2008
10

IQ
holy sh*t... GENIUS. you could market this.

Join date: Dec 2006
10

IQ
what kind and where can i get them?

Join date: Dec 2006
205

IQ
Thats actually pretty good idea. nice tip.
Just go to your local hardware store. I usually keep a few in my case just in case I loose em.

Join date: Feb 2008
30

IQ
moar pics! I can't clearly see how this thing works. I need more clarity
dunlop makes a plastic disc seen in the last pic there.
i like it because you can slip it over the button then lock it in place.
sometimes when you take out a peg screw to add a washer, the screw becomes less secure in the hole.
but it's a nice alternative

You just put your strap on like you normally would. Then put the rubber washer over the post. Nothing to take apart or add just the washer.
thats a damn fine idea.
It is, and I know from experience. A friend of mine used it on his bass, but he used rings from a beer bottle.

i can't do it, i have a Marshall strap, and it's made out of this really thick leather, and it barely goes on the strap holder.
It's so stiff it's hard to get on or off, so i don't think it's going anywhere though, hasn't already.
I'll keep your idea in mind if i do get another strap.